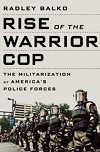 Cheryl Ann Stillwell, a 41-year-old computer engineer, was concerned about the drug activity around her home on Florida's Amelia Island. According to friends and family, she had repeatedly asked police to do something about the problem, including offering them the use of two other houses she owned in the neighborhood.
Stillwell was reclusive, perhaps even paranoid. She kept a gun in the home, and had on a prior occasion pointed it at a cable installer she thought was an intruder. She often moved her couch up against the door to keep out criminals, and had installed a video camera outside her front door. But Cheryl Ann Stillwell died at the hands of the police, not the drug dealers she feared.
Stillwell suffered chronic pain from a work-related accident, and a doctor had prescribed her OxyContin to treat it. In December 2005, police say a confidential informant reported buying two Oxycontin pills from an "unknown white female" at a house whose description matched Stillwell's cottage. Stillwell's brother told the Florida Times-Union that she had given the two pills to an acquaintance who later got into trouble with the police. At 5:30 am on December 22, a Nassau County SWAT team and a few federal agents raided Stillwell's home, one of three raids they conducted that morning. Neither Stillwell's name nor the house's address was listed on the warrant. The police had no idea whom they were raiding.
The police initially said Stillwell fired at them, at which point they opened fire. Later, after post-mortem forensics determined that Stillwell had actually fired her weapon only after she was shot, the police story changed. Officer Dallas Palecek, they said, fired only after seeing Stillwell's finger "twitch" on the gun's trigger. A report by Florida Assistant State Attorney Granville Burgess later questioned how that was possible, given that Palecek was a good distance away from Stillwell and it was dark at the time.
Burgess also criticized the heavy-handed tactics. "As far as this team knew they were executing a search warrant on a single white female with no violent history who had sold one time a minor amount of drugs. If they had had background information I'm sure they would have approached it differently." An FBI report raised the same questions. Yet both reports, along with a report from the Florida Department of Law Enforcement, ultimately cleared Palecek of any wrongdoing.
While possibly negligent, it seems right that Palecek was cleared of criminal conduct. This tragedy, like those before it, was a question of tactics. Unfortunately, Stillwell's death didn't move the police department to change their tactics, either. In an interview with the Times-Union five months after the raid, Nassau County Sheriff Tommy Seagraves said that all search warrants in the county were still served by the SWAT team.
(The "Raid of the Day" features accounts of police raids I've found, researched, and reported while writing my forthcoming book Rise of the Warrior Cop: The Militarization of America's Police Forces. It's due out in July, but you can pre-order it here.)
Sources: David Hunt, "For a family, drug raid went terribly wrong," Florida Times-Union, November 5, 2006; Kevin Turner, "FDLE clears officer in shooting," Florida Times-Union, April 29, 2006.
Popular in the Community