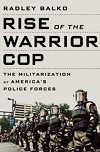 In February 2004, police from three departments raided the Middletown, Pennsylvania home of James Hoskins looking for his brother on suspicion of distributing marijuana.
They arrested Hoskins' brother for possessing a small amount of marijuana, a glass pipe, and around $600. They left James Hoskins in a coma.
Hoskins was in his bed when he woke to the sound of someone breaking open his door. Naked and unarmed, he got up to investigate. As he approached his bedroom door, Middletown Township Detective Dale T. Keddie Jr. pushed his way into the room. According to Hoskins and his girlfriend, the detective never identified himself.
Keddie would later say he fired his gun at Hoskins when he mistook the t-shirt Hoskins was using to cover his genitals for a gun. The bullet entered Hoskins' abdomen, then ripped through his stomach, small intestine, and colon. It eventually lodged in Hoskin's leg, which later had to be amputated. According to Hoskins' girlfriend, he told his assailant, "I did not deserve this. Am I going to die?" At which point Keddie told him to "shut up."
Hoskins didn't learn that the man who shot him was a police officer until weeks later, when he awoke from the coma.
The police department saw no need to conduct an investigation into the shooting. The local district attorney at least did that much, but concluded that Keddie had done nothing wrong.
In January 2005 Hoskins settled with Bristol Township, Pennsylvania for $350,000. He settled with Middletown Township for an undisclosed sum, but an amount attorneys for both sides told the Philadelphia Inquirer "would be enough to cover Hoskins' medical costs for the rest of his life."
(The "Raid of the Day" features accounts of police raids I've found, researched, and reported while writing my forthcoming book Rise of the Warrior Cop: The Militarization of America's Police Forces. It's due out in July, but you can pre-order it here.)
(Sources: Larry King, "Man Shot in Apartment by Police Hopes for Justice," Philadelphia Inquirer, April 7, 2004; "Pennsylvania Police Fail to Investigate Shooting of Unarmed Man," Associated Press, September 3, 2004; Laurie Mason and Harry Yanoshak, "Cop Cleared in Shooting of Unarmed Man," Bucks County Courier Times, April 23, 2004; Larry King, "Middletown Settles Police Shooting; A Bristol Twp. Man Had Sued after a Feb. Raid Targeting His Brother Left Him Without His Left Leg," Philadelphia Inquirer, January 16, 2005.)
REAL LIFE. REAL NEWS. REAL VOICES.
Help us tell more of the stories that matter from voices that too often remain unheard.