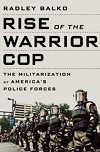 In the spring of 1999, a 46-year-old ex-con named Roy Parrish befriended 25-year-old electrician Rusty Windle at a blue collar bar in the town of Wimberley, Texas. After a few conversations, Parrish talked Windle into trying to find him some pot. Windle was no drug dealer. It took him six days to find his new friend some marijuana. When the ex-con asked Windle again, he could only find a few grams and, embarrassed, sheepishly refused to take any money for it.
Parrish was a paid drug informant. At the time he working for the Hays County, Texas Narcotics Task Force. Windle was also a gun collector, so Parrish attempted to bait him into making a silencer for him, which is a federal crime. Windle was reluctant, but finally gave Parrish a metal tube, some washers, and instructions on how he make one himself. Parrish turned it all over to the ATF.
Word had also been getting in the town about the parties Parrish would throw, which flowed with booze (and, allegedly, plenty of minors), and inevitably involved him asking people to score him some drugs. One acquaintance (and friend of Windle's) told Texas Observer reporter Nate Blakeslee, "He asked everybody to get him pot, he practically begged you for it."
As for Windle, friends told Blakeslee he had moved to Wimberley at teh age of 18 to get a fresh start after a rough childhood in Florida. Until he met Parrish, he was doing pretty well. Windle had "developed a reputation as a quiet, extremely dependable, even-tempered, and likable man," Blakeslee reports. He wasn't dealing drugs so much as reluctantly doing a favor for someone he thought was a friend.
Once Parrish had persuaded Windle to get him enough pot for Windle to be charged with a felony, the task force struck. On May 17, 1999, they descended on Windle's home for a pre-dawn raid. Windle awoke to a disturbance in front of his home, and answered the door holding a rifle. Police say that when they heard the slide action of a rifle bolt, Officer Chase Strapp backed away from the door. Seeing armed men dressed in black approaching his house, and watching one of them then retreat from his porch, Windle pointed his weapon at Strapp. Strapp fired four rounds from his semiautomatic weapon, hitting Windle three times, killing him in his own doorway.
Police later discovered that Windle's weapon was unloaded, and the safety mechanism was still activated. They found less than an ounce of marijuana in his home. Though some officers claimed they announced themselves outside of Windle's home, he wasn't the only one raided that morning based on Parrish's informant work that morning. Others who were claimed the police never announced themselves before executing those warrants. One of those raided was targeted for selling Parrish half a bottle of Vicodin for $30 after Parrish had attempted to buy prescription drugs from the same man's 72-year-old mother.
Windle left behind a 7-year-old son, Christopher. After Windle was cremated, his mother took his ashes back to Florida, where Christopher helped spread them near where Windle grew up.
(The "Raid of the Day" features accounts of police raids I've found, researched, and reported while writing my forthcoming book Rise of the Warrior Cop: The Militarization of America's Police Forces. It's due out in July, but you can pre-order it here.)
Source: Nate Blakeslee, "Drug Warriors; Zero Tolerance Takes Toll in Hays County," Texas Observer, October 29, 1999.
REAL LIFE. REAL NEWS. REAL VOICES.
Help us tell more of the stories that matter from voices that too often remain unheard.