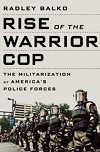 In September 2005, police in Bel Aire, Kansas photographed what they thought were marijuana plants growing in a resident's backyard. They showed the photos to the local prosecutor, who showed them to a judge. All agreed. The plants depicted in the photos were marijuana.
After serving the warrant and searching the elderly couple's home for nearly an hour, the police discovered they had raided the wrong house. In fact, they just raided the home of the town's four-term former mayor, Harold Smith. And the alleged marijuana plants were sunflowers. The sunflower also happens to be the state flower of Kansas. It is depicted on the state's flag.
A report commissioned by Brian Withrow, the mayor of Bel Aire at the time, found that the police "were not acting with malice." Withrow apologized to the Smiths, but defended the officers, DA, and judge by pointing out that the plants "weren't blooming at the time."
The list of things for which police have waged often violent drug raids after mistaking them for marijuana is a long one. It includes (but likely is not limited to) elderberry bushes, tomato plants (several times), yellow bell pepper plants, umbrella leaf, ragweed, okra, hibiscus, kenaf plants, daisies, the scent of moss, the scent of a skunk, and a plastic plant purchased for a pet lizard's planetarium.
(The "Raid of the Day" features accounts of police raids I've found, researched, and reported while writing my forthcoming book Rise of the Warrior Cop: The Militarization of America's Police Forces. It's due out in July, but you can pre-order it here.)
Sources for the Bel Aire story: Deb Gruver, "Flowers only look like weed," Wichita Eagle, September 17, 2005; "Report: No Malice in Bele Aire Raid," Wichita Eagle, November 5, 2005.
REAL LIFE. REAL NEWS. REAL VOICES.
Help us tell more of the stories that matter from voices that too often remain unheard.