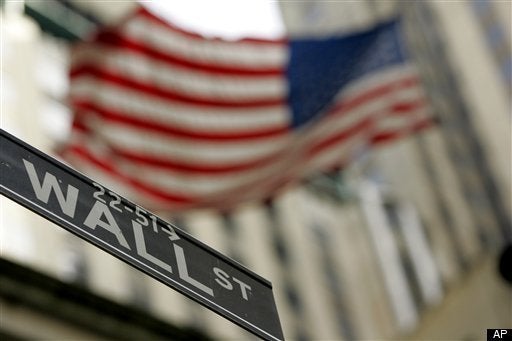 NEW YORK (By Emily Chasan) - Level Global Investors, one of four hedge funds raided by U.S. authorities last November in a broad investigation into insider trading, told investors on Friday it would shut down, citing the pressure of the probe and investor redemptions.
The Connecticut-based hedge fund, which managed roughly $3 billion as of December, said in a letter to investors that it plans to liquidate its funds by March 31 and return cash to investors.
"The government has commenced what may be a lengthy inquiry with no set timeline. This process, even when it leads to the positive outcome that counsel expects, nonetheless threatens to undermine our ability to meet our fiduciary responsibility to our investors," one of the firm's co-founders, David Ganek, said in the letter.
Level Global is the first big hedge fund to become a casualty of the federal government's newest crackdown on insider trading. The investigation is focusing on the role of industry consultants in passing on confidential corporate information to hedge fund traders and analysts.
To date, federal prosecutors have charged about a dozen consultants, hedge fund traders, and analysts in the investigation.
The fund said last year that its investors, which include big pension funds like the New York State Common Retirement fund, were not racing for the exits. But it recently extended its deadline for investor redemptions.
Last spring, Level Global sold an equity stake to Goldman Sachs Petershill Fund.
The fund had received about $750 million in redemption requests from investors, representing about 20 percent of the fund's assets, according to a person familiar with the fund.
"With the continuing cloud of uncertainty, we understand why investors might elect to redeem in the current environment," Ganek said in the letter.
In the letter, the fund reiterated that it is "not a target" of the government's investigation and that it has not faced any charges of misconduct. Ganek said the hedge fund had brought in outside legal counsel to review its trading records and communications.
"I remain highly confident that my conduct in leading the firm and its investment process was lawful and ethical at all times," Ganek said in the letter.
Level Global was co-founded by Ganek, who is also well known in art collecting circles, and Anthony Chiasson in 2003. Chiasson, who is Level Global's director of research, did not sign the letter on Friday. Both were alumni of Steven Cohen's $12 billion hedge fund SAC Capital Advisors.
On Tuesday, two former SAC Capital employees were charged by federal prosecutors with engaging in insider trading while working at Cohen's fund. One of those former employees, Noah Freeman, is cooperating with the investigation. A SAC Capital spokesman has called the alleged actions of its former employees "outrageous."
Despite the high-profile raid by the Federal Bureau of Investigation in November, no Level Global employees or former employees have been charged or formally linked to the probe.
But Chiasson and two other Level Global employees were among the recipients of an email sent by independent technology researcher John Kinnucan, after two FBI agents had visited his home asking him to cooperate with the investigation. Kinnucan refused the FBI's request and sent an e-mail to his clients and other Wall Street contacts alerting them to the probe.
A Level Global spokesman declined to comment beyond the contents of the letter. News of the redemptions was first reported by industry blog Dealbreaker.com.
The fund, which mostly focused on a long/short equity strategy, said that as of December 31, its return since inception was 88.9 percent, compared to 27 percent by the benchmark Standard & Poor's 500 index in the same period. Its top holdings included Virgin Media Inc, Monsanto Co , Sina Corp, and Apple Inc and Oracle Corp, as of a September 30 filing.
Along with Level Global, agents from the FBI also raided Diamondback Capital Management, Loch Capital Management and Barai Capital Management, in November.
Samir Barai, whose New York-based fund had already shut down, was arrested and charged with insider trading on Tuesday. Investors in Stamford, Connecticut-based Diamondback Capital Management have asked to take back some $534 million.
No one from Diamondback or Loch Capital has been charged either.
(Reporting by Emily Chasan; additional reporting by Svea Herbst in Boston; editing by John Wallace, Dave Zimmerman)
REAL LIFE. REAL NEWS. REAL VOICES.
Help us tell more of the stories that matter from voices that too often remain unheard.