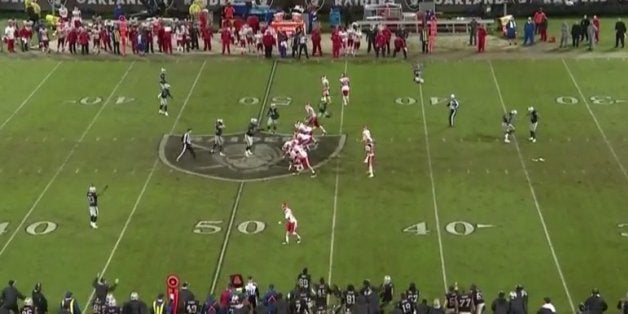 A couple of Oakland Raiders defenders got a little too excited the closer they got to their first win of the season.
Trailing 24-20 in the final minute, the Kansas City Chiefs had made it across midfield when quarterback Alex Smith got sacked for a seven-yard loss on third down. Immediately after the play, Raiders linebackers Sio Moore and Khalil Mack ran more than 15 yards behind the line of scrimmage to celebrate the sack. The two continued to celebrate as Smith and the Chiefs lined up for another play. But Raiders defensive lineman Justin Tuck came to the rescue, realizing that his team was about to be penalized for offsides and quickly calling a timeout just before Smith snapped the ball.
"I was so caught in the moment. That was an error I have to make sure I clean up," Moore said after the game, via the Associated Press.
Earlier in Kansas City's final possession of the game, the Raiders' defense bailed the Chiefs out after they failed to convert on fourth down with not one, not two, but three penalties in one play. Two flags were thrown for defensive holding (both declined) and one was thrown for illegal use of the hands.
While they couldn't win a game without doing something humiliating, the Raiders can enjoy their long rest knowing they won't be joining the 2008 Detroit Lions as the only teams to ever go 0-16.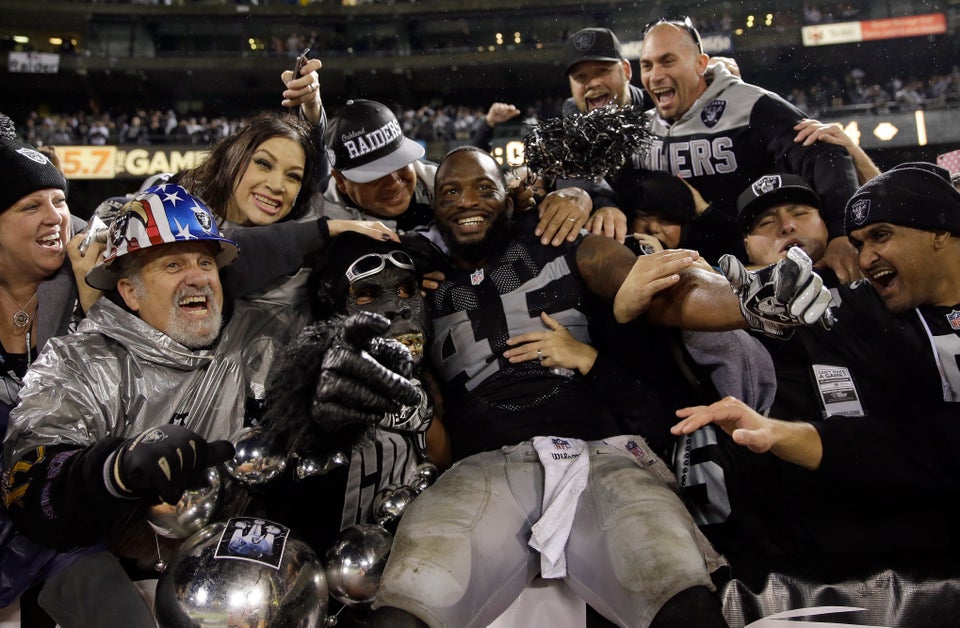 PHOTOS: Raiders vs. Chiefs
Popular in the Community