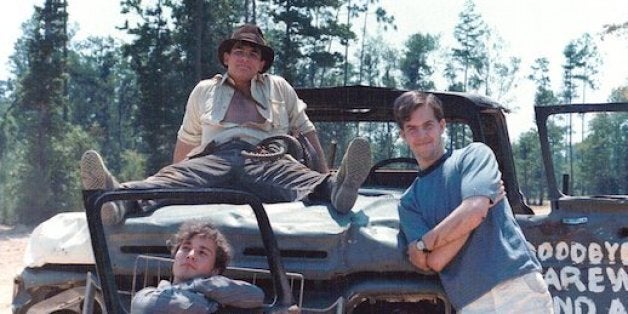 It's quite possible not even George Lucas and Steven Spielberg love "Raiders of the Lost Ark" as much as Eric Zala and Chris Strompolos. Back in 1982, Zala (who was 12 at the time) and Strompolos (who was 11) started filming a shot-for-shot remake of Spielberg's "Raiders of the Lost Ark" during summer vacation. Seven years later, and with help from neighborhood kids and their own families, the film was completed save for one sequence: the famed runway fight where Indiana Jones battles a burly Nazi soldier.
Unearthed by director Eli Roth in 2002, Zala and Strompolos' ambitious summer project was soon embraced by an exploding community of like-minded geeks. Emboldened by the success -- which even included a book about their exploits -- Zala and Stromopolos decided to reunite to film the lost sequence. Using funds raised on Kickstarter last year, the duo headed back to their hometown in Mississippi to shoot the scene, and brought along filmmakers Jeremy Coon and Tim Skousen to document the events. Now, the ups and downs of completing what has become the crown jewel of fan films is captured in a new documentary called "Raiders!" Coon and Skousen's movie (and the new scene) will have its world premiere at the South By Southwest Film Festival on Saturday night.
"Every cell in my body is looking forward to South by Southwest -- to see the documentary for the first time and to premiere the airplane scene and see peoples' reactions," Zala told The Huffington Post. "I only just showed my wife and kids. So it's tremendously exciting as a filmmaker to unleash that upon the world."
Not that Zala and Strompolos should expect anything less than unbridled enthusiasm. Since Roth and Ain't It Cool News founder Harry Knowles screened part of "Raiders of the Lost Ark: The Adaptation" at Butt-Numb-A-Thon in 2002, the pair have been praised for their work and resolve. Even Spielberg is a fan of their interpretation.
"Growing up it was always a pipe dream: Wouldn't it be cool if Spielberg saw it one day? We never expected or really even hoped to meet him," Zala recalled. He, Strompolos and a third collaborator, Jayson Lamb, met Spielberg in a conference room at his offices in Los Angeles a few years back. They discussed "Raiders of the Lost Ark," storytelling and even the home version's lack of any deleted scenes. Spielberg explained that he didn't like putting deleted scenes on DVDs and Blu-rays because he worked hard to create an illusion with his films, and the extras took away from that artifice. But what he did have to show the men were outtakes from the set of "Raiders."
"I found myself in Spielberg's office, sitting on a couch and watching the outtakes that we sensed only the cast and crew had seen," Zala said with wonder in his voice still to this day. "It was an extraordinary thing. It made me think what is possible in life. This kind of thing doesn't happen in real life, but it did. As difficult as it was to birth this film, I feel like I have been repaid 100 times over."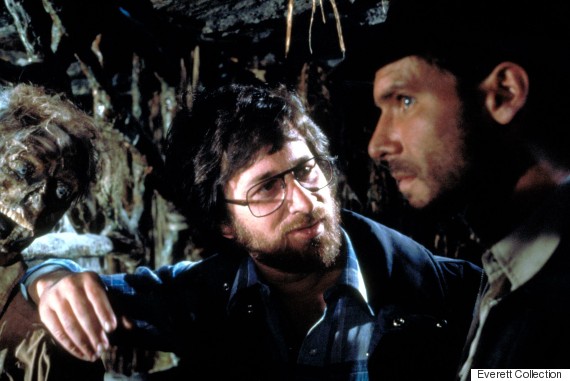 Steven Spielberg and Harrison Ford on set of "Raiders of the Lost Ark," (c) Paramount/courtesy Everett Collection
"I like Chris Pratt. I think he's a very likable movie star," Strompolos, who played Indiana Jones in the remake, told The Huffington Post. "He has the swagger and charisma and energy to pull off a heroic role of that caliber. But Indiana Jones is such a mythologically engrained, iconic character -- someone people love so much. It would have to take the absolute masterful orchestration of transitioning our collective consciousness from Harrison to somebody who is worthy of wearing that hat."
"As Chris put it, it's very difficult to separate Indiana Jones and Harrison Ford. He embodied the role and became the role so much. He's so much of the fire that burns in every Indy fan's heart," Zala added. "But while I can't imagine it happening, what's the alternative? Harrison is probably, at this point, too old for another Indiana Jones film. But I won't rule out the possibility of being pleasantly surprised. I had written off the chance of there being good 'Star Wars' films -- what 'Star Wars' fan hadn't? -- but there's a new hope. That's a bad pun, but could there be for Indiana Jones too? I would only want it to be done right, and it's encouraging that Spielberg is looking to direct it. Put me down as hopeful."
And while the "Raiders!" premiere is the end of this particular journey -- Strompolos said both he and Zala have many other projects they want to make -- there's still one last twist possibly still to come: a meeting with Ford himself.
"He knows about it. We got that confirmation through another Indy fan. Harrison asked him if he was one of the guys who did the shot-for-shot remake," Strompolos said, before adding it's unclear if Ford has seen their film.
"Maybe that's still something to look forward too," Strompolos continued. "I hope that's one of those surprises still to happen. Just got to keep Harrison out of airplanes for a little bit."
Watch the trailer for "Raiders!" below.
Before You Go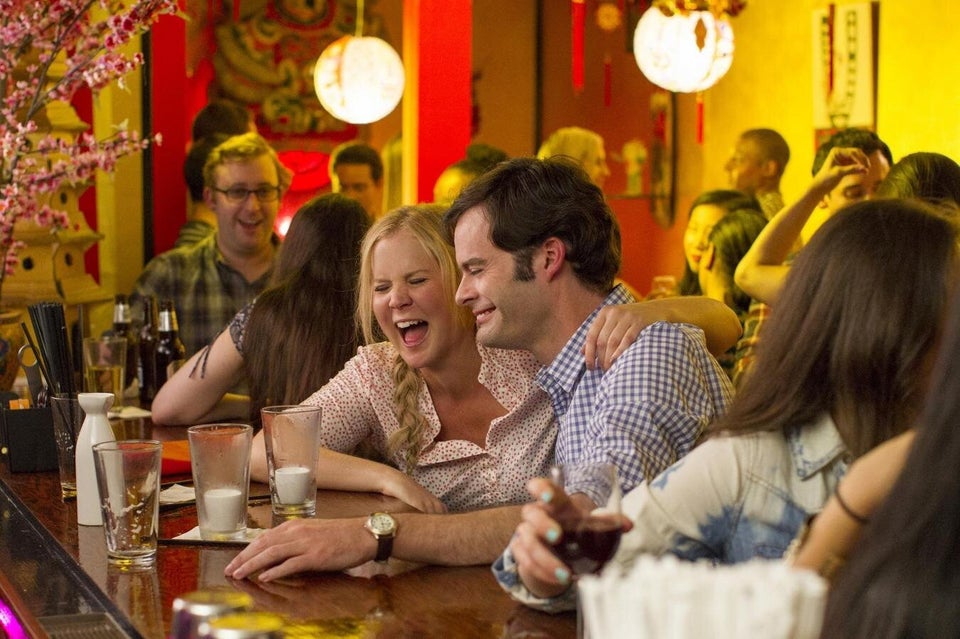 28 Films To Watch At SXSW 2015
Popular in the Community