What's one of the best things that could surprise you on your wedding day? Why, rain of course!
As a wedding photographer, I often get last-minute messages from concerned brides and grooms just days before their wedding who are panicking because they just checked the weather forecast and it looks like it will not be a perfectly sunny day that most people often wish for. I obviously try to reassure them and say that the chances of this actually affecting their celebration in a negative way are pretty slim since most venues have rock-solid backup plans just in case the weather decides to act up a bit. They can quickly move things indoors or come up with an alternative solution to keep things on track. At the same time, I can't help but smile on the inside because I am now certain that this lucky couple is going to get some pretty remarkable photos from their big day.
What inspires me the most about weddings has always been the realness and the range of the emotions that are felt on that day. Nothing compares to the beauty of seeing the tears of joy in the eyes of a bride or groom when they see each other for the first time as they are about to embark on their journey together. This is the definition of real and will be remembered for a lifetime. If it happens to rain at that particular moment, so be it. It won't take away from the happiness that is felt in that moment and every time they revisit those memories through their wedding photos. Quite the contrary, rain has always been synonymical with romance and all it can possibly do is help a skilled photographer create images that are as unique as they are visually stunning.
Below are a few shots from weddings and engagement sessions I was lucky enough to photograph, which are proof that you can still walk away with great memories from your day whatever the weather may throw at you. I say, let it rain!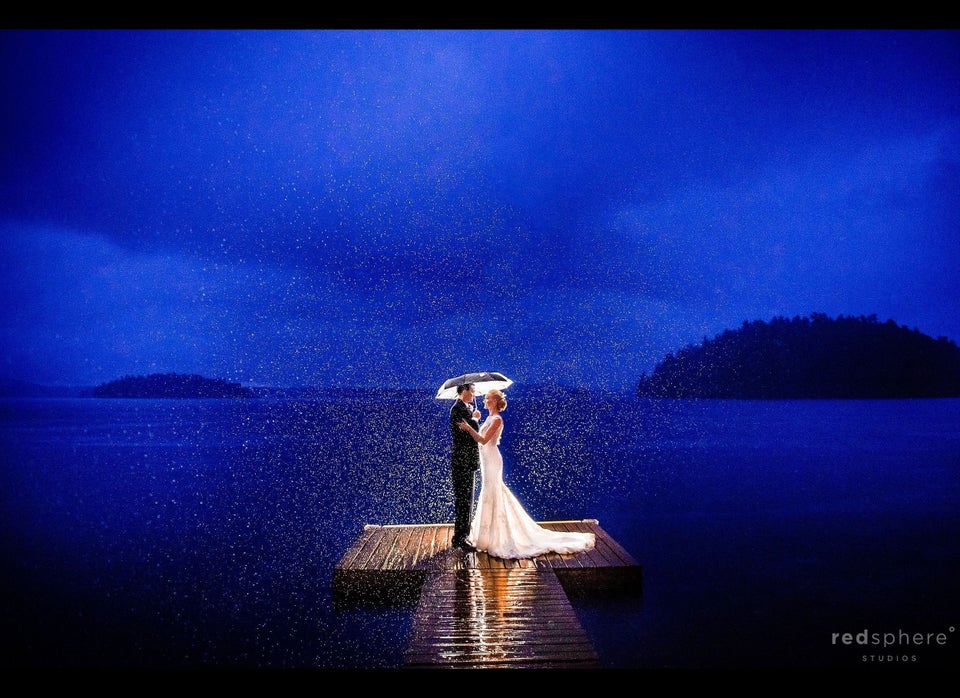 Lovers in the Rain
Related