Last Sunday, Philadelphia five-piece Dr. Dog played their not-quite-psychedelic pop to a crowd of damp fans on Governor's Island. They performed with the grit and energy of a young punk band, sounding heavier and more raucous than they do on record. The band couples the riffs and rhythms of classic 60's pop with the idiosyncratic songwriting of indie rock to create a sound that's worn but not tired. A Dr. Dog song might sound like it was written and recorded in 1969, but their sound is so distinctive that you wouldn't mistake them for another band. The same cannot be said of openers Eli "Paperboy" Reed and the True Loves. The True Loves are, for all intents and purposes, a cover band. Reed does his best Otis Redding while his backing band belts out up-tempo funk with expertise and oomph. Sure, they played mostly original songs, but every beat, melody and bassline was clearly stolen from some classic R&B number.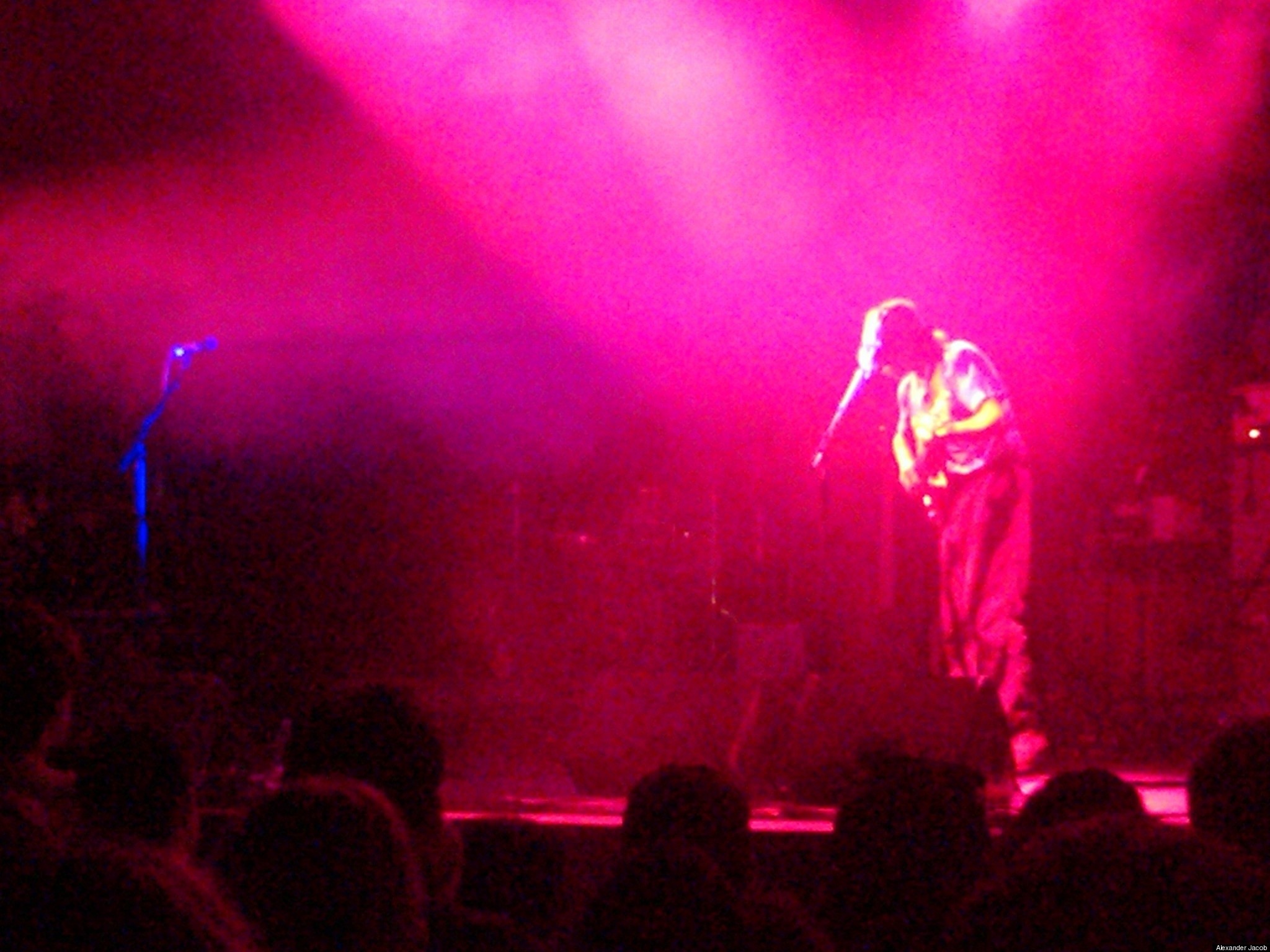 Dr. Dog's two-hour set consisted of tracks culled from each of their five albums, but focused on material from their latest release, 2010's Shame, Shame. The record is their cleanest, most polished sounding effort to date with some of their catchiest, most sing-along-worthy songs yet. Shame, Shame sounds bigger and somehow more important than their previous work. The album more closely approximates their live sound, with a heavier use of guitar and some instrumental jamming at the end of a few songs. The band, often criticized (though sometimes praised) for borrowing too much from the Beach Boys, Beatles or CSNY, sounds less like their 60's idols than ever before. Lyrically, Shame Shame is uncharacteristically direct, shedding much of the cryptic imagery that pervaded their earlier albums. On the mid-tempo rocker Jackie Wants a Black Eye, which guitarist Scott Micmicken calls "one of the most literal songs I've ever written," the band chants, "We're all in it together now, as we all fall apart. We're swapping little pieces of our broken little hearts." The song, like many of the numbers on Shame, Shame is a veritable pop anthem. It's a far cry from Dr. Dog's early days as a lo-fi band when one could barely discern the words to their songs, let alone the meaning behind them.
Dr. Dog is one of the few bands that pleases hipsters and hippies alike. The band made a name for itself in the indie rock world initially but has, in the decade since its inception, won some dreadlocked, patchouli-scented fans as well. In fact, they've been invited to play at almost every major jam band festival in America including Mountain Jam, Jam on the River, and even Camp Bisco. It is no surprise then that the crowd at their show last Sunday was a diverse one, in which tight and baggy pants sang and swayed together. It was beautiful, man.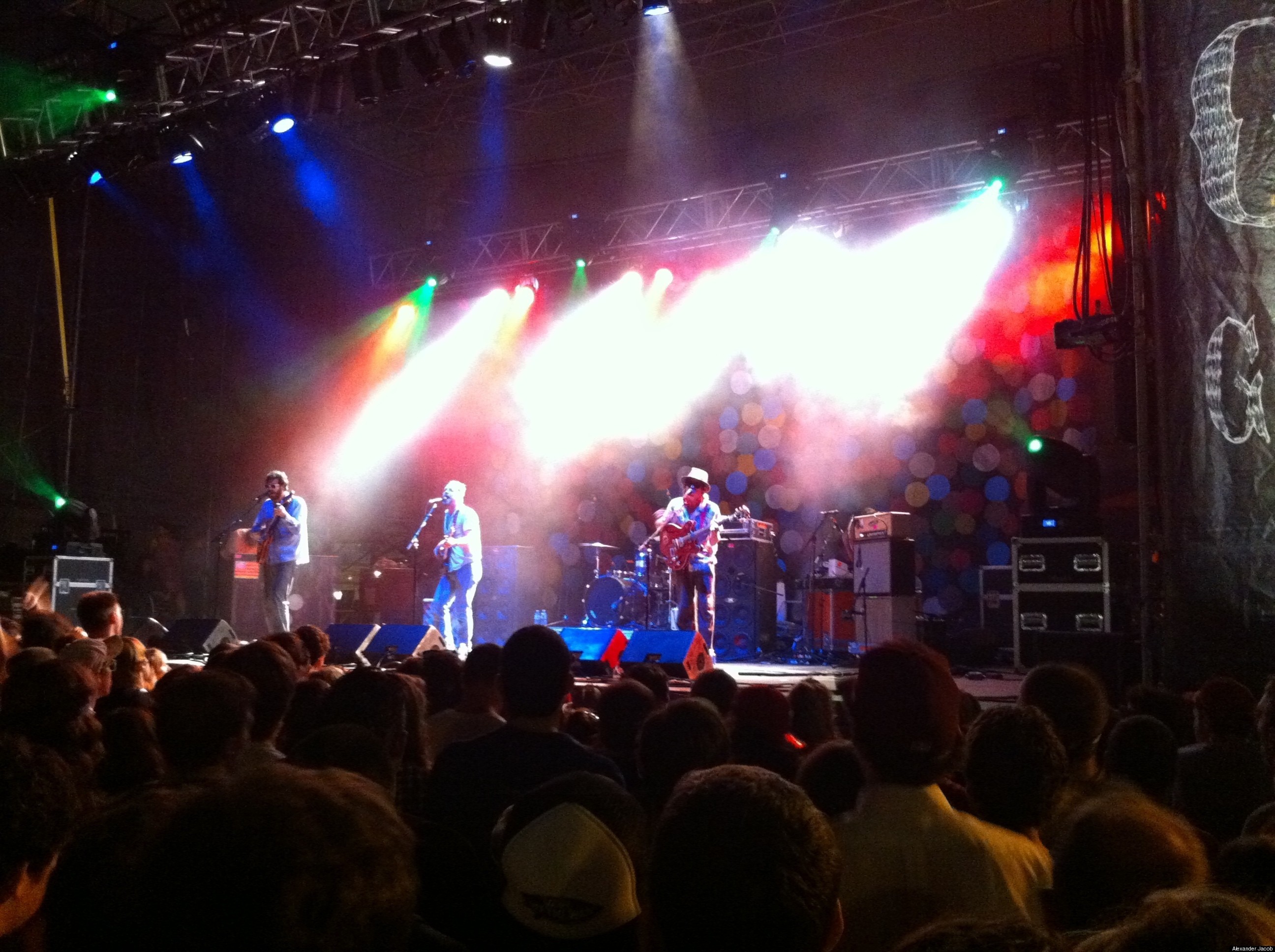 Calling all HuffPost superfans!
Sign up for membership to become a founding member and help shape HuffPost's next chapter