 We are all for free speech, but we're also for thinking before you tweet -- especially when you're a celebrity.
Actor Rainn Wilson crossed a line on Monday when he tweeted, "If I were ever date raped I would want it to be to 'Whole Lotta Love' by Led Zeppelin."
To his credit, Wilson did apologize for the offensive remark. On Tuesday morning he deleted the "joke" and tweeted:
We often wonder how celebrities, with armies of publicists and managers hired to protect their reputations and brands, are allowed to tweet such stupid and controversial things. But Twitter has ushered in a new era of tactics that prove there is no such thing as bad publicity.
Wilson doesn't appear to have any projects in the works that would benefit from courting controversy, and he is known to be a rather random tweeter. Recently, the 46-year-old wrote, "Apparently Freida Kahlo was a terrible party guest, always talking about Diego Rivera's weight & issues of having a uni-brow."
More offensive celebrity tweets: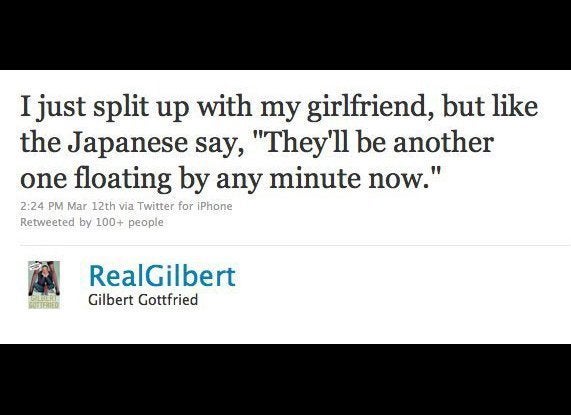 Offensive Celebrity Tweets
Popular in the Community