Rainbows are rare and lightning is fast, so to capture the two in one magnificent shot takes skill -- and some luck.
Tucson, Arizona, real estate agent Greg McCown picked up the hobby of photography while on vacation in 2004 and has been a storm chaser ever since. On Saturday, he took the perfect shot while in Marana, Arizona, capturing a rainbow and an electrified bolt using a lightning trigger on his camera after following the storm for about two hours.
"What an amazing feeling it was," he wrote in an email to The Huffington Post Tuesday. "It happened so fast and I actually only saw the flash out of the corner of my eye. I checked it on the camera LCD and couldn't believe my eyes. I couldn't wait to get home to bring it up on a big screen to make sure."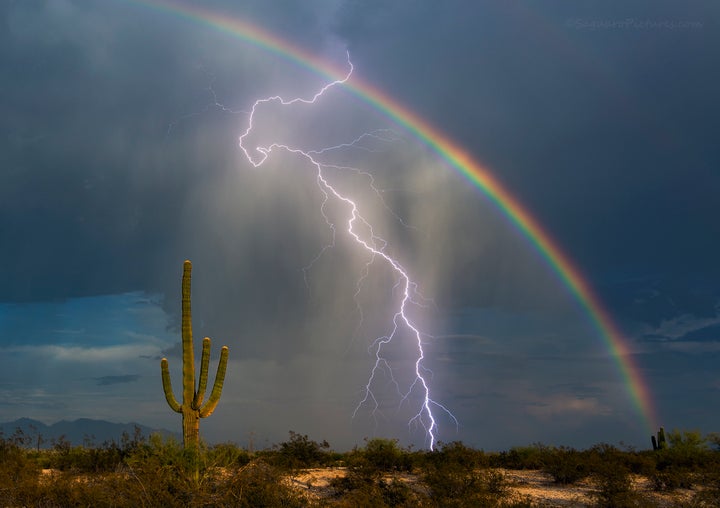 The rarity of the shot is noteworthy.
"I do capture lightning scenes quite frequently, but the majority of those are later in the evening," he said in an interview with Weather.com. "The combination of having a rainbow, a lightning bolt that is powerful enough to really stand out in the daytime and composed perfectly with a saguaro has never happened for me before."
"This particular shot has been a goal of mine for over [seven] years," he told HuffPost. "I've seen similar things happen only a few times in my life while actively looking for it, so to catch it with the camera was nothing short of awesome."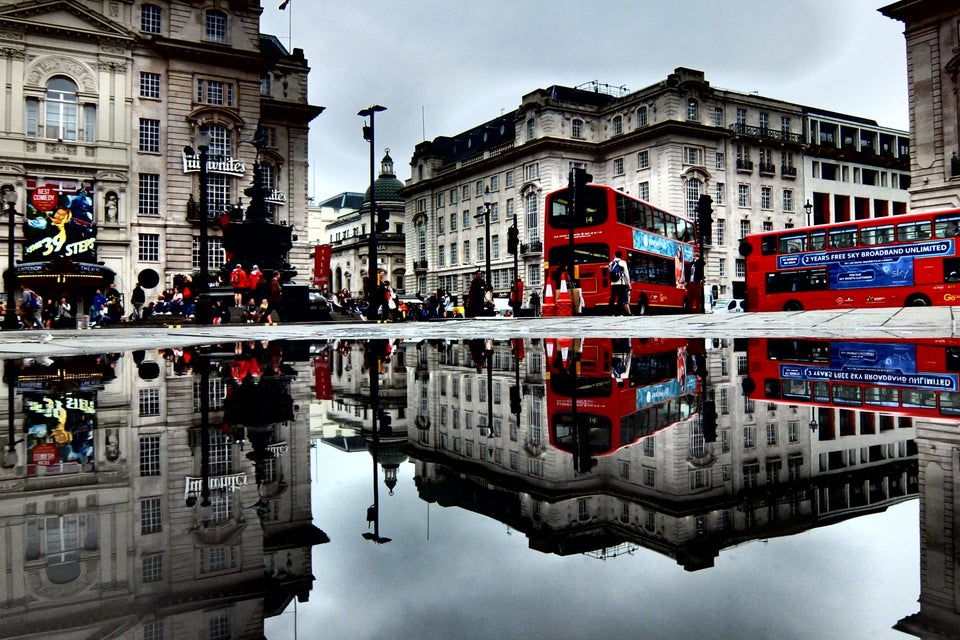 2015 Sony World Photography Awards Competition
For a constant stream of entertainment news and discussion, follow HuffPost Entertainment on Viber.
Popular in the Community