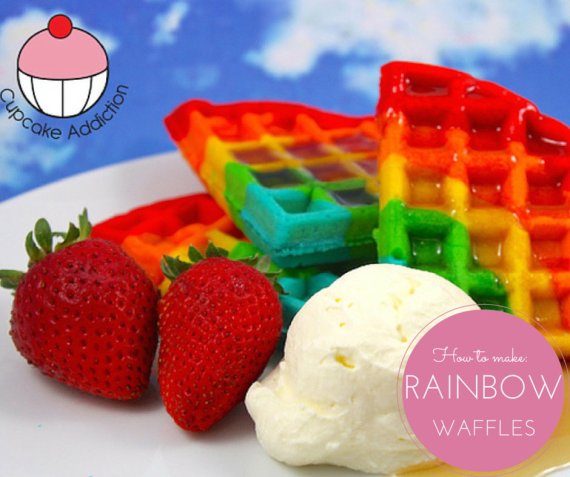 There are many ways to make mornings bright: You could work up a sweat with an early a.m. workout, you could practice a little meditation, or you could whip together some beautiful rainbow waffles.
To take the waffle route, you'll need sugar, baking powder, eggs, butter, vanilla essence, food dye, whole milk, flour and non-stick spray. You'll also need a waffle iron of some sort (it's a worthy investment, as waffle makers accomplish much more than breakfast). You'll mix all of this together to form the waffle batter, your artist's canvas.
Once it's all mixed, divide the batter into different bowls, one for each vibrant color. Blogger Elise of My Cupcake Addiction, the mastermind behind this particular recipe, suggests keeping it to about five colors to ensure the batter fits in your waffle maker. Additionally, she says, you should reserve a bit more batter for the colors that are going to be placed on the outside of the waffle, as those colors have more surface area to cover.
Next, add food dye to the individual batters and pour the mixtures into one Ziploc bag each. The bags will help you control the batter when you pour it into the waffle iron in the following step.
Once your waffle maker is pre-heated -- don't skip that step -- spray it with non-stick spray on both sides. Snip off one corner of the Ziploc, as you would with a piping bag, and make circle in the center of the waffle iron with the first color of choice. Continue adding colors until you've filled the whole iron.
Now you're ready to cook your waffle! Timing will depend on your waffle iron; Elise says hers cooked for two minutes.
And so you've done it. Looking out for your future self is a respectable act, and by starting with rainbow waffles, your day is sure to be filled with color, tastiness and possibly magic. Good for you.
Related
Before You Go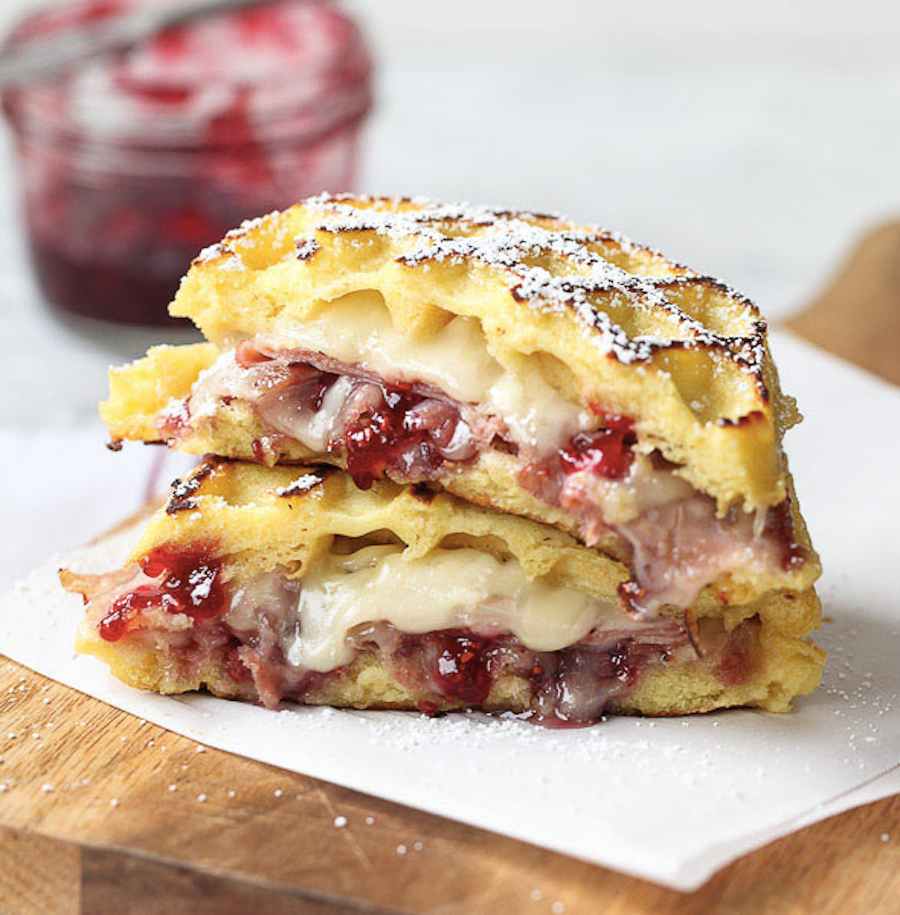 What To Make With Frozen Waffles