The way we see it, if you're going to eat a healthy breakfast, it might as well be beautiful, too. It makes it just that much easier to eat right. As much as we love bacon and eggs -- and as good as they might look -- beautiful isn't really the first adjective most would use to describe them. But these rainbow yogurt popsicles by food blogger How Sweet It Is are downright stunning. They're even lovely to look at still in the mold.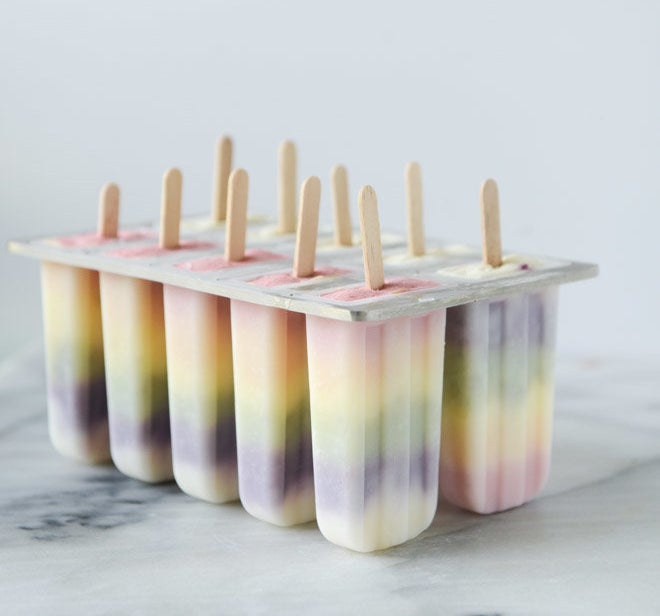 They're the kind of breakfast -- or snack -- that will put a smile on your face while simultaneously cooling you down on a hot summer day.
The rainbow popsicles are made using five kinds of fruit, yogurt and a little bit of honey. That's it. They're simple to make and even easier to eat. You can simplify it further by using fewer fruit layers, too. They're equally good with just three layers, or one, though maybe not as pretty.