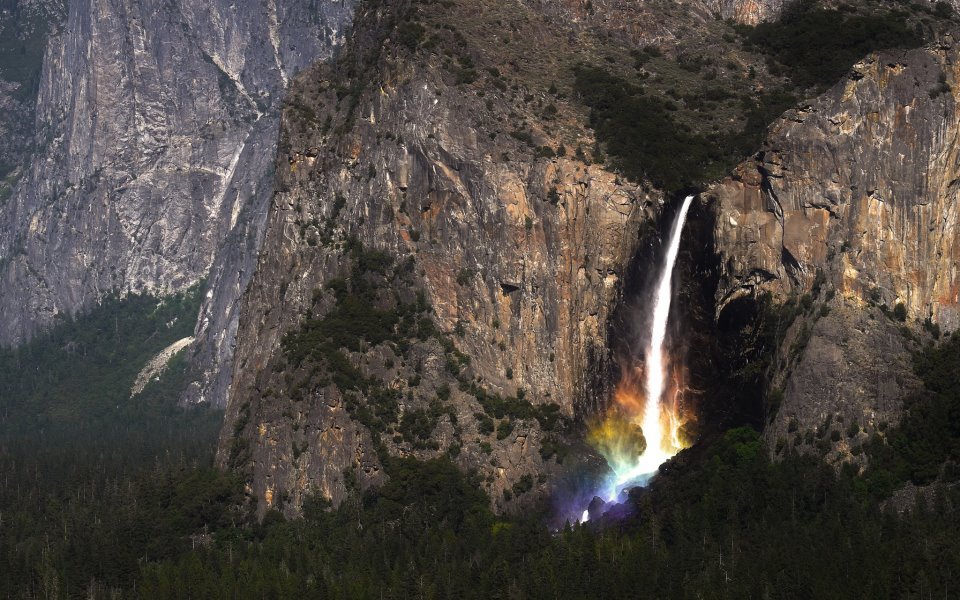 This incredible shot of a rainbow that formed in the spray of a waterfall was captured by a young photographer who found himself in exactly the right place at the right time.
Justin Lee, a photographer and student at the University of British Columbia, was hiking in California's Yosemite National Park earlier this month when he spotted this explosion of color.
"The sun has to be in position to get the rainbow and this photo was not planned by me beforehand," Lee told the Daily Mail. "I couldn't believe how lucky I was to see such a sight, and just had to start taking pictures straight away."
Lee, who is from British Columbia, Canada, said he spent about a half hour taking hundreds of photos of this 'natural kaleidoscope.' The photographer posted this one on his Facebook page.
"I am inspired by the quality of light and colors," he said.
For more natural wonders that light up the sky, click through this slideshow of May 2012 photos from Haikou, China, of lightning strikes, purple clouds and rainbows:
Before You Go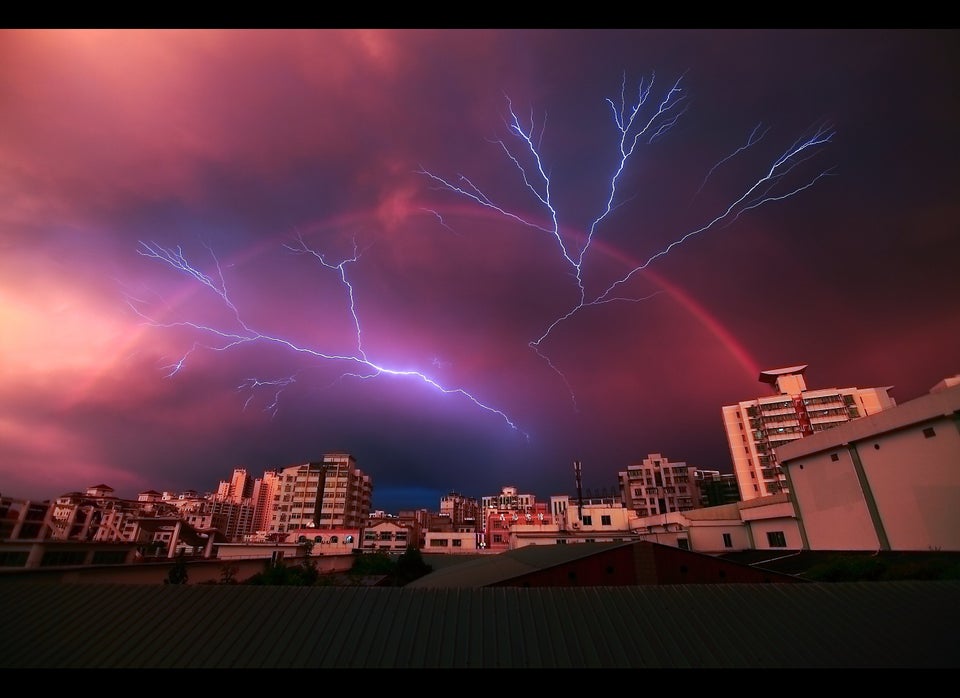 Stunning Lightning And Rainbow Images
Popular in the Community