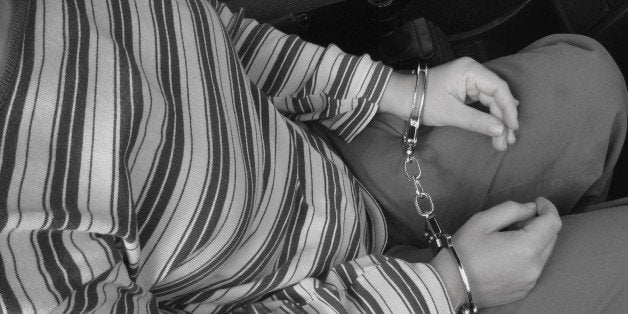 New York State has long been a national leader in justice reform, most notably in recent years by reducing the prison population and closing correctional facilities, dismantling the draconian Rockefeller Drug Laws, and taking steps to ameliorate the collateral consequences of a criminal conviction. For too long, however, the Empire State has lagged at the back of the pack in its treatment of 16 and 17-year-olds as adults in the criminal justice system.
New York stands as one of only two states -- along with North Carolina -- that treat defendants so young so harshly. Fortunately, Governor Cuomo's Commission on Youth, Public Safety & Justice has put forth a set of proposals -- most importantly, raising the age of juvenile jurisdiction from 16 to 18 -- that would create non-punitive responses that keep kids out of the adult system and better serve their needs, keep families together, and enhance community safety.
Expanding juvenile jurisdiction in NY to include 16- and 17-year-olds will require more than just "raising the age." The Governor's plan not only raises the age and ensures that no minor can be jailed with adults, it lays out a roadmap to transform the juvenile justice system by diverting more young people away from court, limiting the use of custody for kids who do not pose a risk to public safety, and making sure that young people get the services to help them succeed.
These proposals recognize a very simple fact: the brains of children and adults are fundamentally different and the current adult-size-fits-all approach does a gross disservice to youth.
At 16 and 17, young people are at a critical period in their cognitive development, so the nature of the state's response to them post-arrest can have lifelong consequences. We must ask ourselves: do we want to trap the next generation of New Yorkers in cycles of poverty and system involvement out of a misguided desire for retribution? Or should we consider the damage a punitive system response can have on youth, and instead offer them the tools and support to turn their lives around?
Because the current system is not working. Research shows that youth incarcerated in adult facilities are more likely to be physically and emotionally abused and more likely to reoffend than their peers released from juvenile placement. And the sheer number of young people we subject to the adult system is staggering. In 2013, nearly 35,000 16 and 17-year-olds were arrested and faced the possibility of prosecution as an adult. The vast majority of those kids were arrested for minor crimes (74 percent were misdemeanors). Stark racial disparities plague this population as well: black and Latino youth account for 72 percent of arrests and 77 percent of felony arrests.
We at Vera know firsthand that raising the age of juvenile jurisdiction can be accomplished at the state level without the sky falling. We worked closely with Connecticut officials to develop a targeted implementation plan after they voted to raise the age in 2007. As noted in the commission's report, Connecticut showed that recidivism and juvenile crime rates can be lowered -- and public safety enhanced -- by embracing evidence-based interventions that provide much-needed treatment, services, and support to young people and their families.
The benefits of raising the age are real, not theoretical, and the time has come for New York to lead on justice reform as it's always done. We must not define our young people by the mistakes they make, but rather how they respond when positioned to thrive. Every young person deserves the chance to discover what they're capable of, and I strongly encourage our lawmakers in Albany to give them that chance.
Calling all HuffPost superfans!
Sign up for membership to become a founding member and help shape HuffPost's next chapter