On May 28, 2014, New York City officially raised the minimum age to buy tobacco products to 21 in its latest initiative to prevent youth smoking. The law, signed on November 19, 2013, had a six-month waiting period before it went into effect, but now tobacco retailers across the city make it clear to customers: Under 21, No Tobacco.
Now that we've raised the legal age to buy cigarettes to 21, is it time we raise the price?
New York State increased its cigarette tax by $1.25 per pack in 2008 and by another $1.60 per pack in 2010. Cigarettes sold within New York City are subject to a tax of $1.50 per pack in addition to the state's cigarette tax. Combined with the other meaningful tobacco control policies passed at the state and city level, those significant tax increases have contributed to today's all-time low smoking rates among youth and adult smoking in New York City.
That's too high a price to pay for not raising City's tobacco tax when the State did. But New York City can still generate future public health benefits by passing another significant tobacco tax increase sooner rather than later.
As the World Health Organization pointed out on World No Tobacco Day this year, as tobacco taxes goes up, death and disease go down.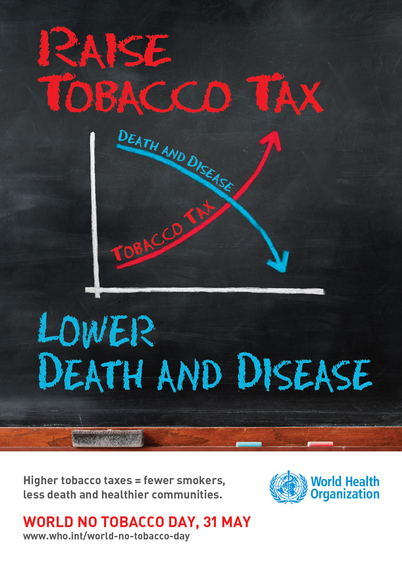 REAL LIFE. REAL NEWS. REAL VOICES.
Help us tell more of the stories that matter from voices that too often remain unheard.