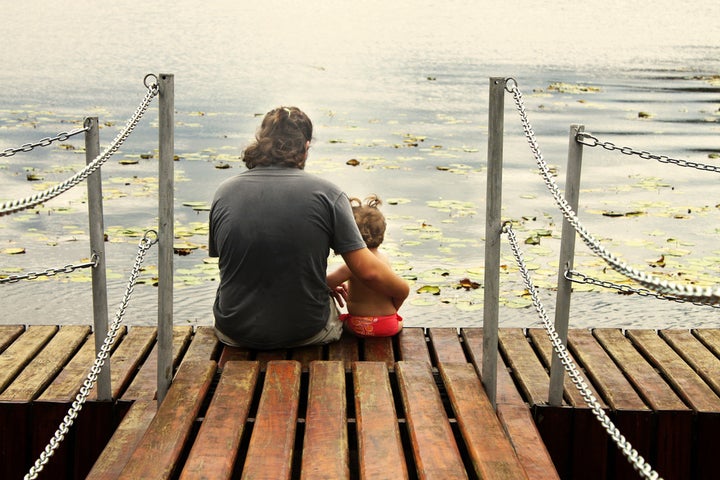 Two years ago today, my father died.
It was a difficult experience for my mother and my siblings, and still today I miss him.
I miss seeing him working in his beloved garden or sitting and reading with his dog and constant companion snuggled up in his lap. I miss his smile and his wisdom (the depth of his wisdom became ever more apparent the older I got).
But mostly, I miss how easy it was just to sit with him - sometimes in silence, sometimes sharing my ideas or worries while he sat and rocked and just listened.
A recent study commissioned by Microsoft reveals that 68% of girls in STEM (Science, Technology, Engineering, Math) indicate that their fathers encouraged them to pursue a field in STEM. And while it is encouraging to know that fathers are encouraging their daughters to pursue technical fields of study, the video that was created for International Women's Day somehow feels a bit patronizing.
But it did make me take a look at my own childhood and my own father and his influence on me. He was a gentle, kind man whose values of integrity and honor were woven into every decision he made. He rose early to arrive at work before the men he supervised, gave more than the job required and put his team before himself when it came to perks, privileges or opportunities.
I don't remember my dad ever really pushing his opinions on me about what I should do with my life - and the only time he ever put pressure to bear on any of my decisions was when I told him I was dropping out of college - the same college he had paid for despite his limited salary working for the Air Force.
He begged me not to quit and told me I was selling myself short, that I had far too much potential to throw it away. While I love what I do and am proud of what our team has built, not listening to my father on that occasion has been one of my greatest regrets.
I realize now that one of the most important things my father did for me while I was growing up was that he spent far more time listening than he did lecturing.
When I was six or seven years old, he used to take me with him to watch baseball at a community park. I now realize it was likely to give my poor mother a break from my incessant talking. And I probably talked my way through every game. I know I didn't pay attention to the game, because I still don't know the nuances of baseball. But he never shushed me, never shot down my crazy ideas, never made me feel small for thinking so big.
Later, when I wanted to buy a home computer - a brand, spanking new Commodore 64 with optional floppy disk drive and dot matrix printer - long before the average household had a computer, he told me I'd need to use the money I'd received as high school graduation gifts. He helped me set it up and then left it to me to learn how to make it work. He let it be my journey, my responsibility, my experience, my choice.
And when I told him that I wanted to start a company, he never told me I wasn't qualified. He didn't question whether I could do it and still mother my children. He assumed that if my husband and I were ok with the decision, then he was, too. And when I met him and my mother for breakfasts and talked about the difficulties of building a startup, even after he began to struggle with the challenges of Alzheimer's, he was happy to just listen. And when one day, I broke down in tears at an extremely difficult juncture, he simply hugged me and said with his limited ability to speak, "You're my girl." And that, for me, was all I needed to hear.
Every father-daughter relationship is different, but there is a universal need within every one of those relationships for fathers to help their daughters believe that it is possible to stretch, to take risks, to think big and take on difficult things. And so I'm not at all knocking the goals of Microsoft to foster that kind of culture. I applaud it.
But I know for myself, that if I'd decided to be a musician or artist or to launch a tech company, he was okay with that. Because he believed in me, in my potential, and in my ability to make decisions that fit my life.
For me, that was the best gift of all - one that continues to reap benefits even as I mourn the loss of having him here by my side.