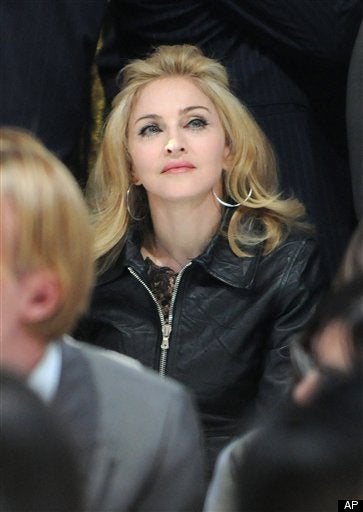 This week, my family and I are in Malawi to attend the ground breaking ceremony for Raising Malawi Academy for Girls.
I am making a straightforward request.
I'm writing to urge you to join me in saving the lives of some of the world's most vulnerable children. And I'm asking you to do it right away.
Seven years ago I might have asked myself this very same question. Why not Afghanistan, or India? There are impoverished children, desperate for health care and education, everywhere in the world. Something about Malawi's children connected with me and their hardships were too much for me to ignore. So I started learning more about Malawi, and, little by little, I began working with Malawians to improve their communities.
Visiting Malawi can be a very humbling experience. In the face of such overwhelming challenges, it's easy to feel helpless. At the same time, it is impossible not to recognize how much we can do to improve the lives of vulnerable children. Right now, I am particularly concerned about Malawian girls whose lives are made even more difficult simply because of their gender.
In 2008 Raising Malawi announced the creation of an all-girls boarding school, the Raising Malawi Academy for Girls. Architects have drawn up plans. We've identified a plot of land. And some of Malawi's poorest girls are eager for the opportunities that a comprehensive secondary education will bring them. But we're still in need of additional funds to complete this project, and there's no time to lose.
My own daughters will each have a solid secondary education. They have a family that assures them that they can be anything they want to be, that they are not limited in any way. I believe that the same should be true for girls in every part of the world, regardless of the circumstances of their birth. The girls of Malawi are bright and resourceful. They are eager to learn and grow. When I look at my girls and see them thriving, it is my greatest wish that the girls in Malawi will have the same chance for happiness.
This is where you come in.
Please join me in supporting the work of Raising Malawi. Every dollar we collect will make a huge difference in a child's life. By matching your donation, dollar for dollar, I will personally ensure that your contribution has an even greater impact. That's a promise.
This is my call to you: Give an opportunity to a child who would otherwise have none. Support the work of Raising Malawi.
Related
Popular in the Community