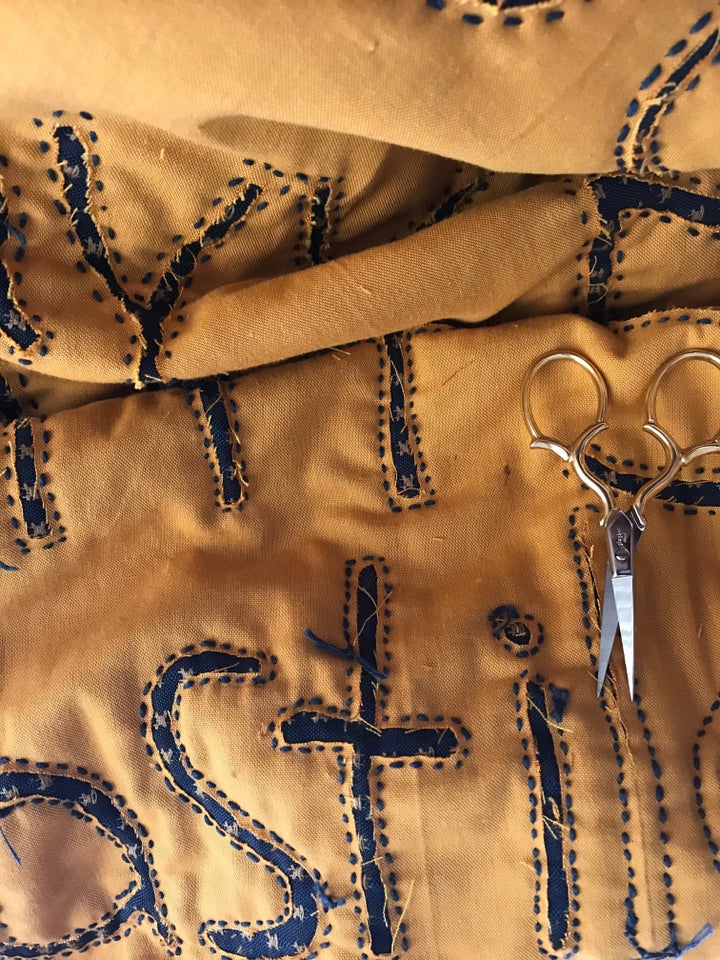 The Social Justice Sewing Academy
Sara Trail, founder of the Social Justice Sewing Academy has been sewing since she was four years old, taught by her mother, grandmother and great aunt and has often been referred to as a whiz kid or a prodigy. It's easy to see why, considering Trail graduated from high school at 16 and went on to earn her BA from UC Berkeley and receive her Masters in Education from Harvard. At age 11, Trail started teaching others to sew and started the Grace Temple Sewing Studio at her home church in Antioch California. The pastor bought 8 sewing machines and every Sunday 20 - 30 young people stayed after church to sew. Both boys and girls learned sewing skills and held fashion shows to show off their handiwork. In middle school, she began her own small business offering sewing birthday parties for children. In eighth grade she met a sewing instruction author at a book fair and expressed her desire to write a book. That conversation led to a meeting at C & T publishers. She had no proposal or portfolio, but she and her mother filled their car with all of her projects to be shared in the meeting. As she made her presentation more and more staff were called into the room and by the end of the meeting she was offered a book contract. The publication of Sew With Sara was followed by a DVD (Cool Stuff to Sew With Sara), her own line of fabrics (Folk Heart, Biology 101) and a collection of her own designs created for Simplicity patterns. (Designed with Love by Sara) All of this was accomplished before high school graduation.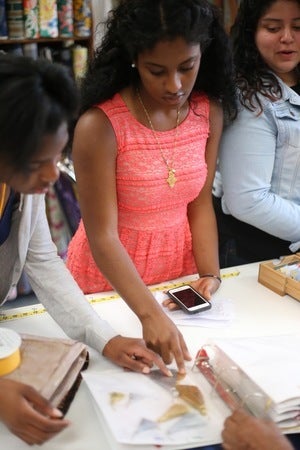 Sara turned 17 in 2012, which was the same year that Treyvon Martin was murdered in Florida. They, in fact were the same age and born only two weeks apart. Her sense of confusion and anger at the circumstances of his death ignited her desire to do something. Her mother would not permit her to participate in protests so she made a decision to make a statement doing what she did best, sewing. Trail created a larger than life portrait quilt of Martin. She presented her quilt at a Black Lives Matters event to Martin's mother, Sybrina Fulton. After this experience Trail felt strongly that it was time to explore ways to use her sewing in the service of social engagement. Using quilts seemed like a natural medium to concentrate on. Quilts were an important part of life during slavery. They were one of the few household possessions, used daily, passed down and present at birth and death. Trail realized that a quilt could also serve as a platform to create dialogue about important social justice issues.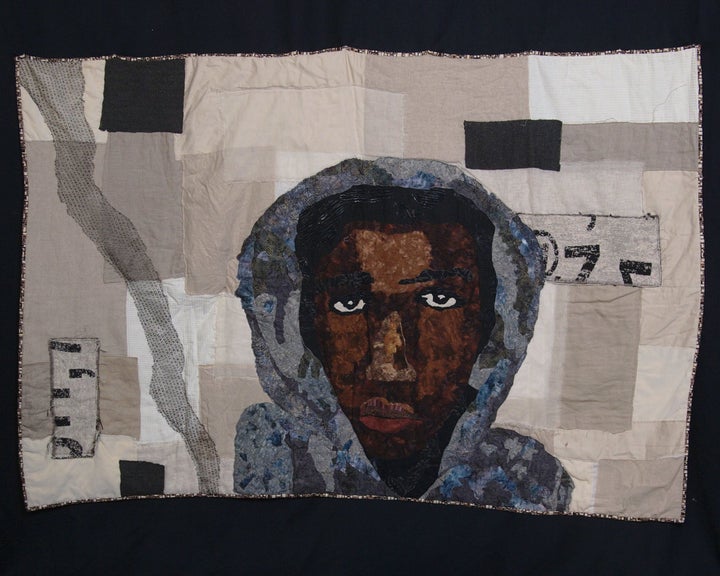 At Berkeley, she expanded her thinking about the integration of art, social issues and education. Her thesis examined the idea and application of Participatory Action Research; an educational approach which seeks to understand the world by changing the world through collaboration, experimentation and reflection. She proposed a project for young people combining the creation of quilts and engagement in social justice issues. As a result of her work she received the $25,000 Judith Lee Stronach Baccalaureate Prize from UC Berkeley for the 6 week summer program that served high school students of color from the Bay Area.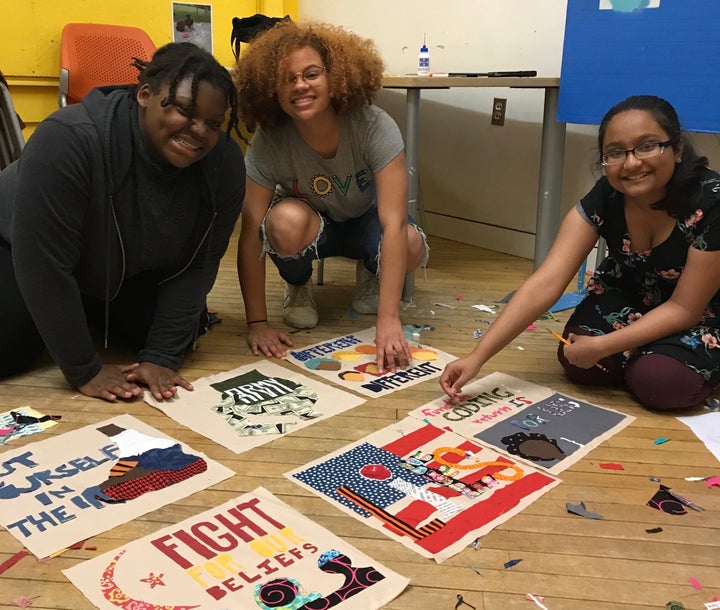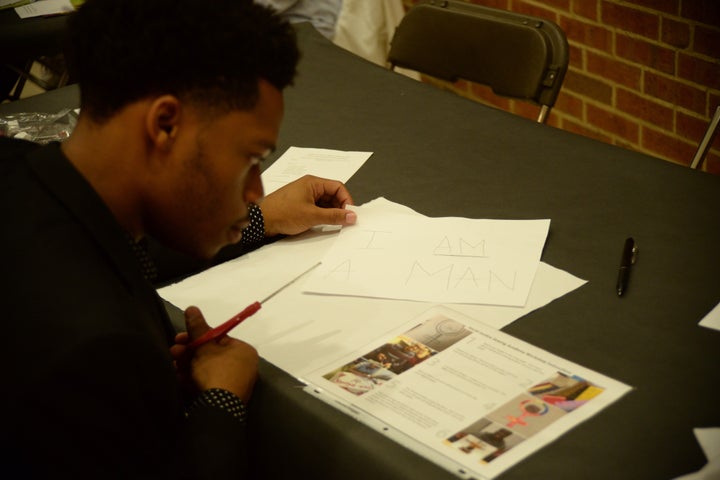 The founding of the Social Justice Sewing Academy was the product of this grant. In the summer of 2016, fifteen students participated in the 6 week, 5 days a week, all day academy. From her own experience, she realized that she met very few young people of color who had the opportunity to learn to sew because sewing classes were expensive. It was important that these limitations would not hinder participation, so she made sure the grant covered all expenses, including bus or train fare. Students spent mornings doing active reading (i.e. James Baldwin, Maya Angelou) developing inferential skills and participating in issue driven debates. They studied history through a more critical lens, exploring African American, Native American, Immigrant and LGBT history and focusing on subjects as diverse as DACA, the school to prison pipeline, income inequality, gender roles, climate change and criminal justice reform.
Afternoons were spent learning sewing skills and creating an individual quilt that reflected their issue of interest. An initial resistance to sewing among the boys became a discussion on gender roles. A collaborative community soon formed as students developed their own competence, trading tasks and helping each other out. The culmination project and presentation was a ten page research paper on a social justice issue of their own choosing paired with the quilt reflecting their work around the issue. The students not only left this experience with a newly found confidence in their skills, but gained a better understanding of the their world.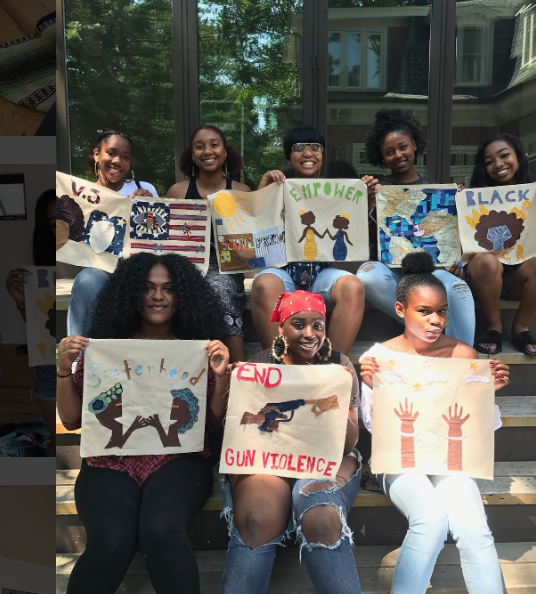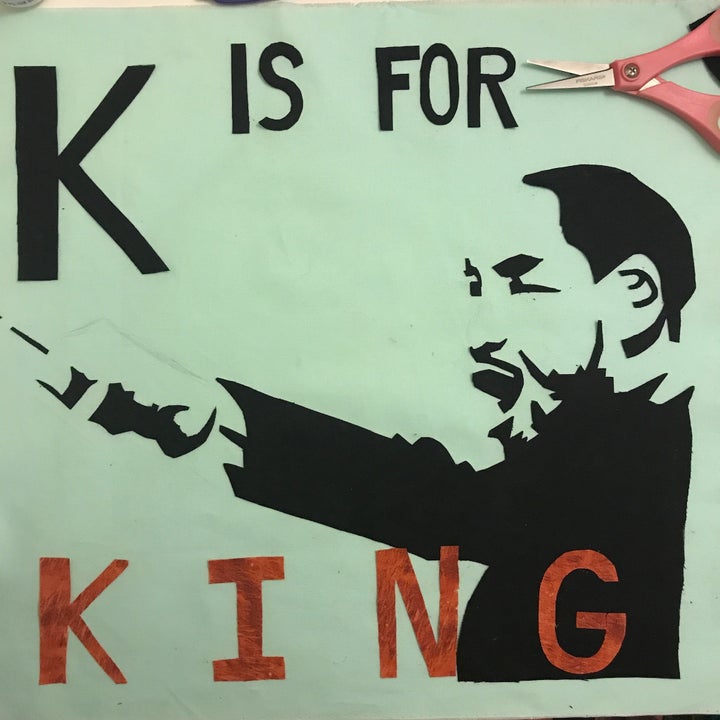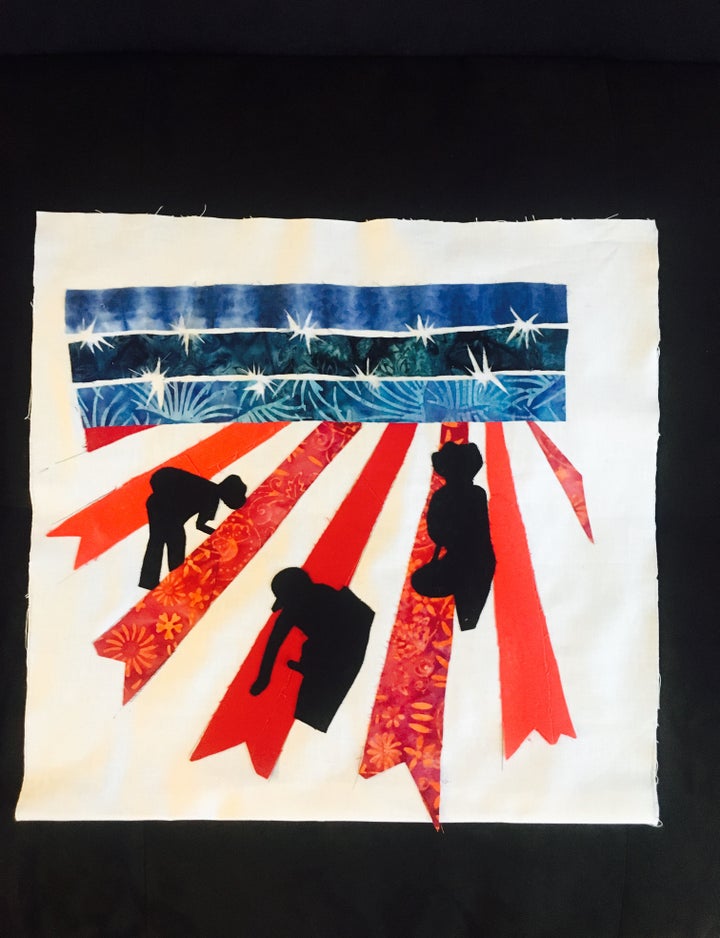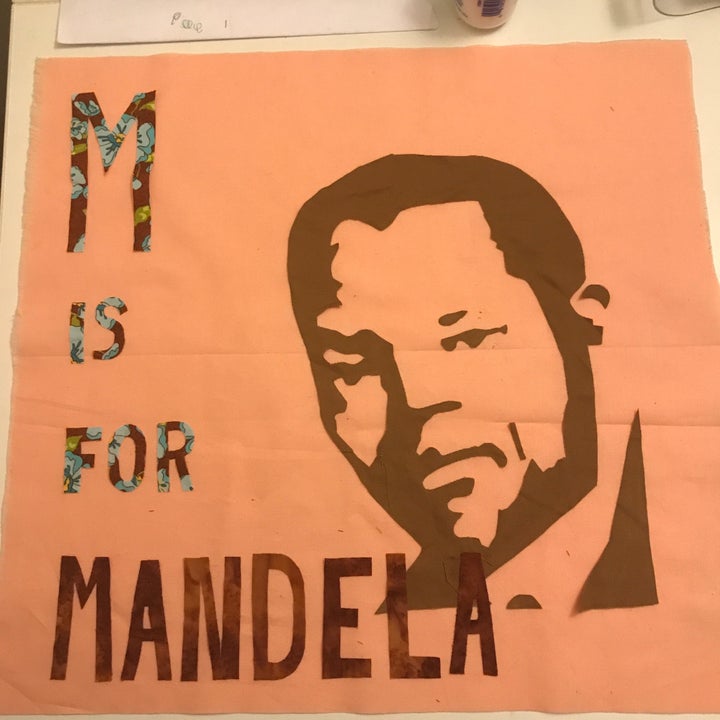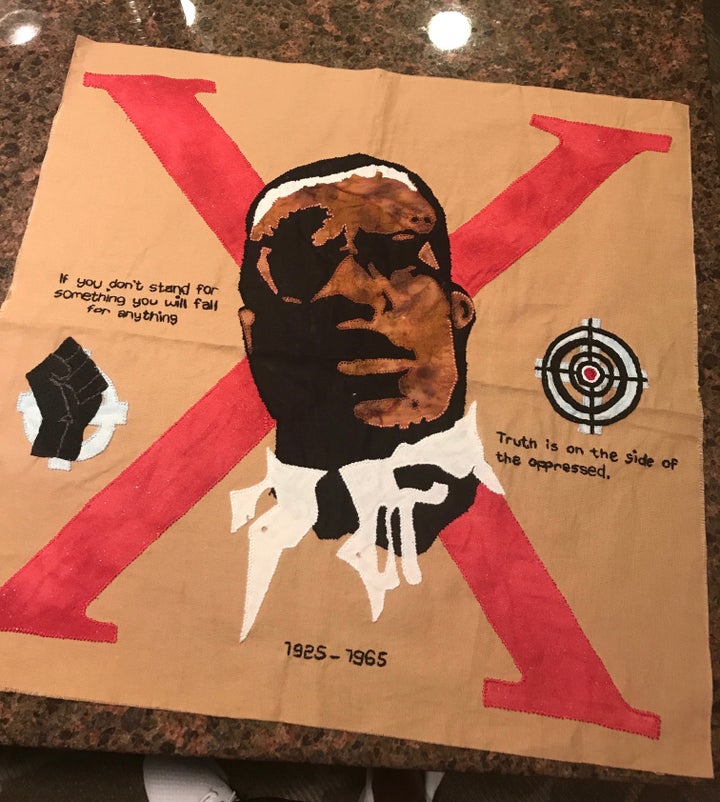 Having experienced the power of art activism, Trail expanded the program and created a more flexible model for greater participation. The two and a half hour workshops combine a mini lesson introducing a social justice issue and the making of a no sew quilting square. These workshops have taken place in high schools and Boys and Girls Clubs in Chicago, San Francisco, Oakland, Los Angeles, Rhode Island and Cambridge, MA. The subjects chosen are personal for the students and range from gun violence to gender identity. After the students finish their squares Trail mails them off to a volunteer to embroider them. This army of over 200 volunteers from all socioeconomic, racial and political backgrounds create another layer of community to the task of creating these social justice quilts.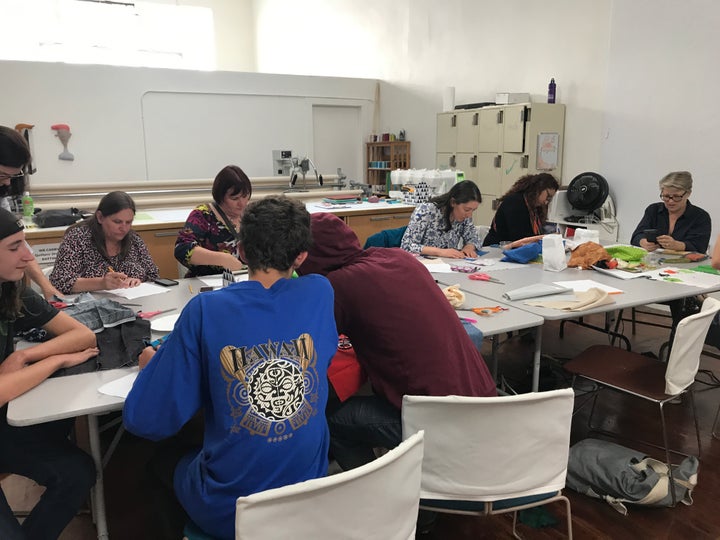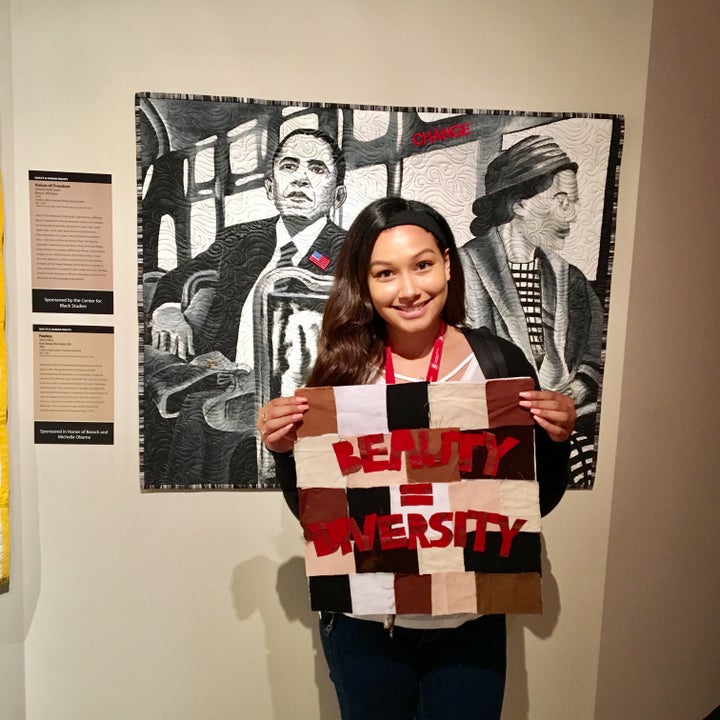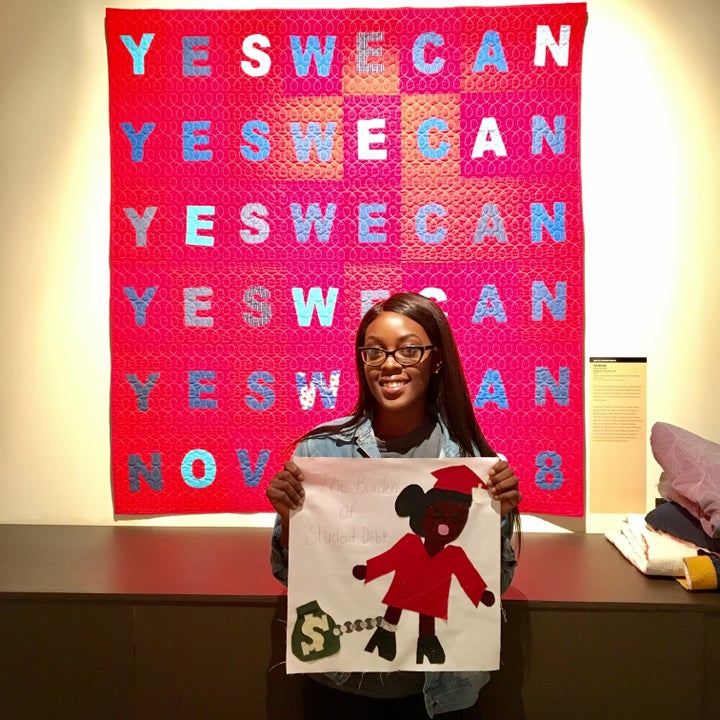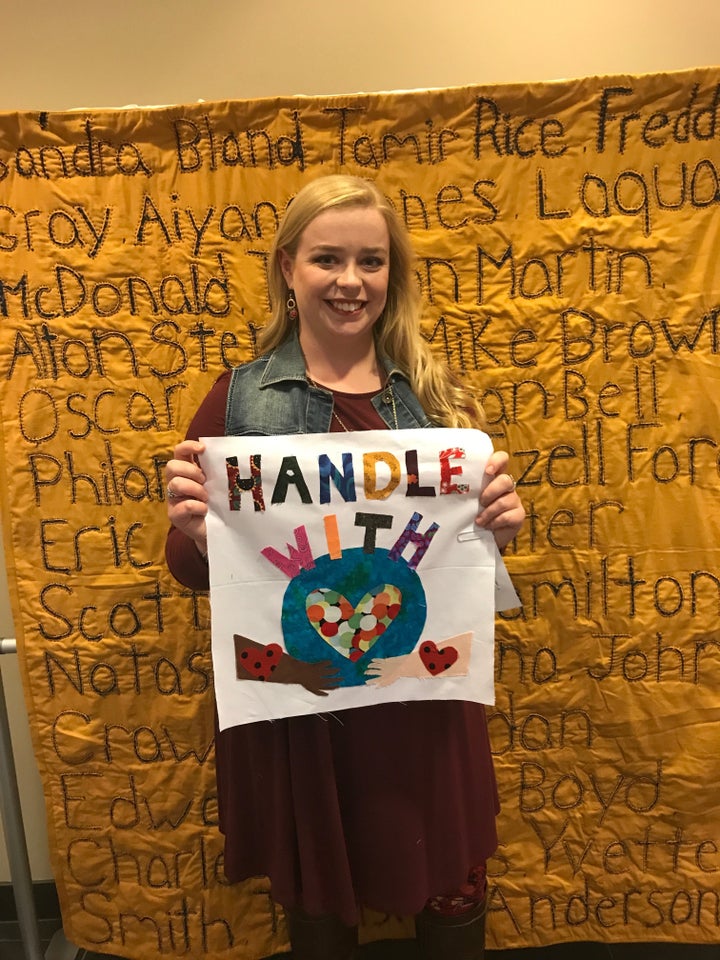 The quilts are exhibited at various venues and the interactive openings provide an opportunity for those in attendance to sit with others, making their own squares for yet another quilt. Trail has found these events to be a powerful platform of communication among strangers from different backgrounds as people open up as they are working together sharing why their chosen issue is important to them. These events provide an opportunity for people from different worlds to hear the other's stories.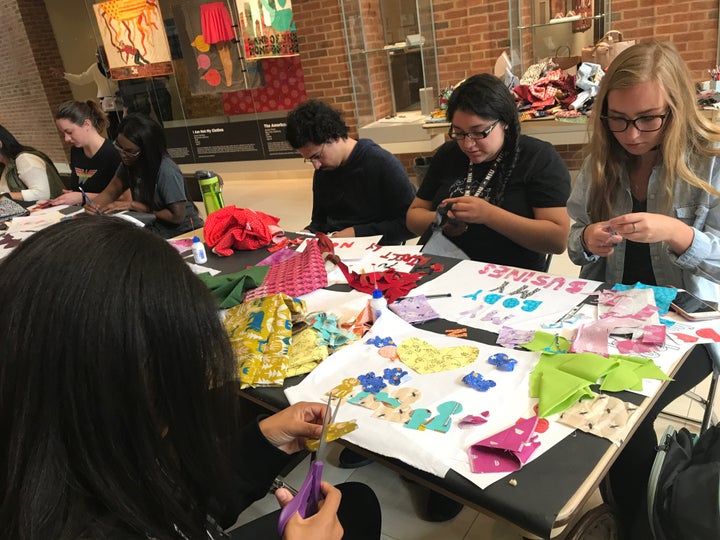 This month The Social Justice Sewing Academy was featured at the Quilts and Human Rights Exhibition presented by The Pick Museum of Anthropology at Northern Illinois University. Sara participated on the panel, Piecing Our Stories with the Reverend Jesse Jackson. The circle grows wider as more and more people create quilts as a means of starting a conversation with the hope of propelling a society marked by justice and equality. As founder and director of the Social Justice Sewing Academy, Trail has provided students with an important opportunity to tell their stories. Students are empowered to realize they have something to say and to start thinking about their part making the world a better place.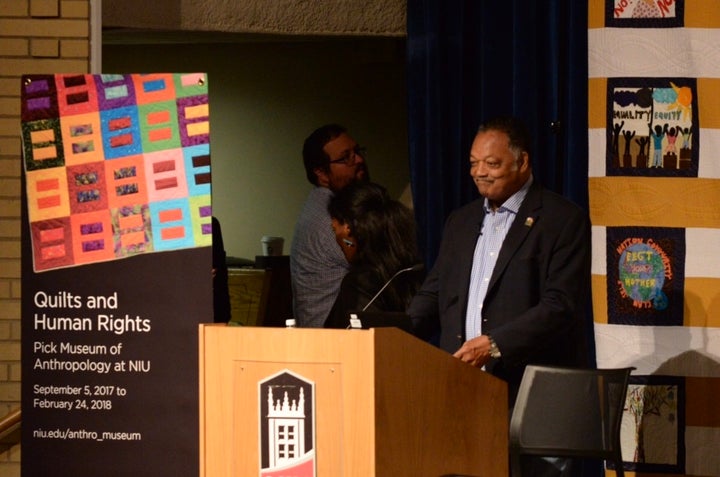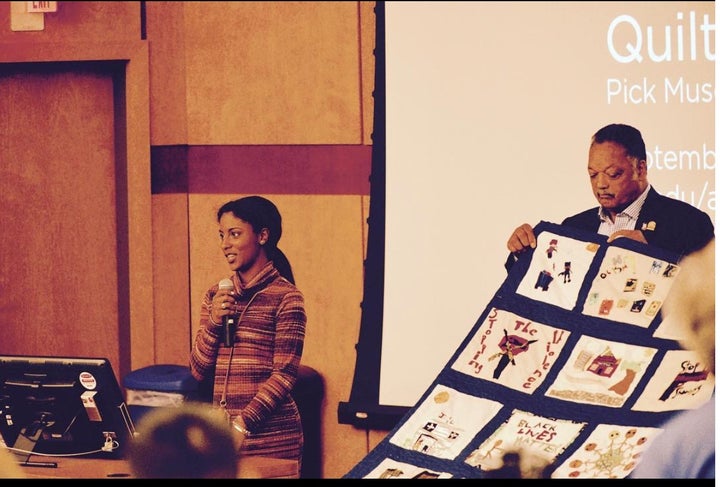 The next after school workshop, Stitch, Resist, Persist will be held on Oct. 2 - 6 at Bay Quilts in Richmond, CA. Social Justice Sewing Academy will also be part of a special exhibition at the Pacific International Quilt Festival at the Santa Clara Convention Center October 10 - 14.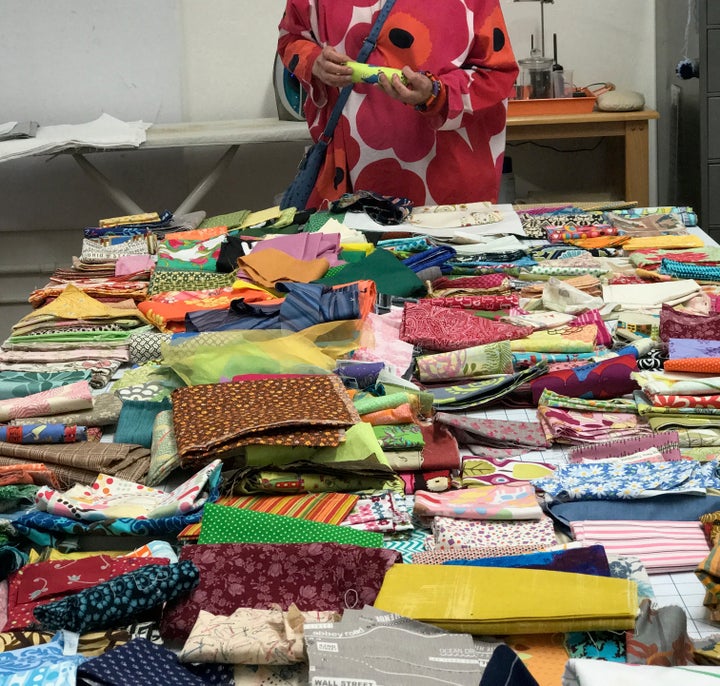 Related
Popular in the Community