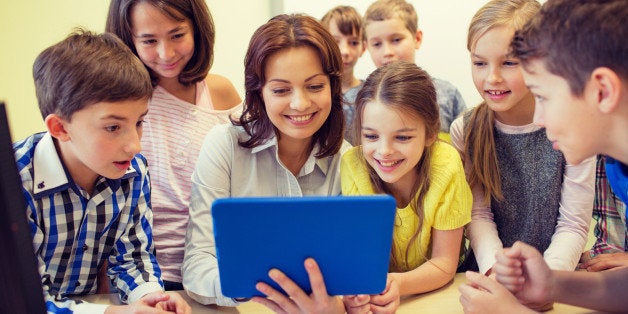 In America we spend billions of dollars helping our children master reading, writing and arithmetic, and yet we send them out into the world lacking the basic skills to prosper in life: an understanding of economics and personal finance. Consider the facts:
The results speak for themselves: without the knowledge and vocabulary of money, kids lack essential tools to create financial stability and opportunity for themselves and their families.
While responsibility for financial education has traditionally been left to parents, today's K-12 teachers increasingly view it as a shared responsibility that schools can, and should take on. But while a large majority of teachers believe that financial education should start as early as elementary school, very few feel comfortable teaching financial topics, and fewer still say they incorporate financial education into their curriculum. To prepare this generation's students, we need teachers equipped with the support and tools to help them teach personal finance: training our kids for the future depends on training our teachers in the present.
Research shows that requirements are the main driver of personal finance and economics being taught in schools, however the Council for Economic Education's 2016 Survey of the States shows that there has been no improvement in requirements for economic education in recent years, and slow growth in personal finance education requirements. Currently, only 17 states require high school students to take a course in personal finance and only 20 states require high school students to take a course in economics.
In light of this situation, companies, professional organizations and communities recognize there is a role for them to play as well. The Council for Economic Education (CEE) and PwC's individual efforts as well as a recent partnership are examples of the private and public sectors working to ensure that students develop the financial skills they'll need to succeed throughout their lifetime.
When PwC developed Earn Your Future (EYF), providing students and educators with free and easy access to financial education, they turned to CEE's National Standards for Financial Literacy as the basis for their personal finance curriculum. Four years after its launch, EYF continues to be among the broadest company-led commitments to advance financial capability and investments that support educators. PwC has delivered 800K service hours, reached 3.5M students/educators (surpassing an initial goal of 2.5 million), and contributed $80M. The initiative has had and continues to have a major impact on students, particularly in some of the country's most diverse and underserved communities. And recognizing the need for a tool to assess students' knowledge, PwC turned to CEE once again, teaming up to develop an Online Assessment Center (OAC) that launched this month.
We're also hearing about the impact of financial literacy in the classroom directly from the teachers. At Washington Elementary School in San Jose, California, 95 percent of students qualify for free lunch, and a large majority have parents who do not speak English. There, principal Marie Evans has been able to open her students' eyes to the opportunities available to them outside their own neighborhood through PwC's Earn your Future. According to Ms. Evans, showing students that they can become bankers or accountants if they stay in school and continue through higher education is as important as the lessons on how to budget or how interest is calculated.
It is encouraging to see the private and public sectors joining together to ensure students develop the financial skills they'll need to succeed throughout their lifetime.
But there's much more we can and must do. Together, we must close the gap between the amount of financial responsibility young people will have and their ability to make sound financial decisions, and we must provide opportunities for them to imagine and pursue the possibilities they can aspire to. Let's work as partners to prepare students and their teachers with the knowledge and skills necessary for financial success.
Related