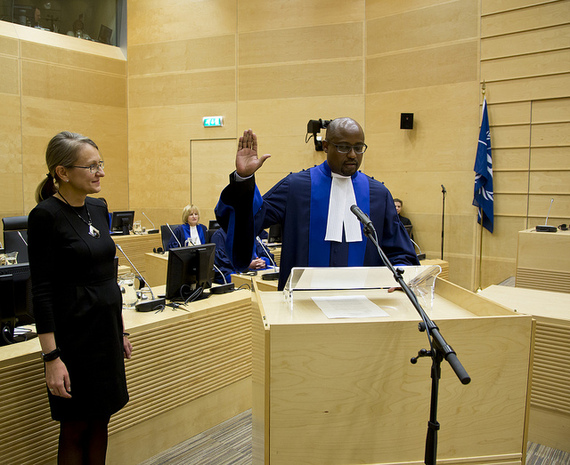 This December in New York, the States Parties to the Rome Statute will elect six new judges to the bench of the International Criminal Court. Through a complex voting procedure, States Parties will choose the most qualified candidates from a pool of 17 women and men from all regions of the world to serve for nine years.
The efficiency and professionalism of the ICC depends on the experience that competent judges can bring to the Court. The Rome Statute recommends the Assembly to establish an Advisory Committee (ACN) to evaluate the judicial candidates. This committee has now been set up. Fully operational since the beginning of 2013 and chaired by former President of the ICC, Philip Kirsch, the committee is meant to considerably raise the bar in the elections.
The ACN is meeting from 8 to 12 September in New York to interview all judicial candidates in order to produce a report that will certainly assist States in making voting choices. A similar assessment is conducted by civil society.
As with many international positions States tend to exchange their voting commitments within the UN system. However, considering the nature of the mandate of the ICC judges, to hold to account perpetrators of the most serious crimes under international law, it is important to elect the most qualified individuals that are also willing, available and fit to assume office when called by the Court.
It is one of the main responsibilities of States Parties to provide the Court with the tools to fulfill its mandate. This includes not only financial support but also nominating and electing supremely qualified judges.
Photo: Swearing-in ceremony held at the seat of the Court in The Hague, The Netherlands in the presence of the President of the Assembly of States Parties to the Rome Statute © ICC-CPI
REAL LIFE. REAL NEWS. REAL VOICES.
Help us tell more of the stories that matter from voices that too often remain unheard.