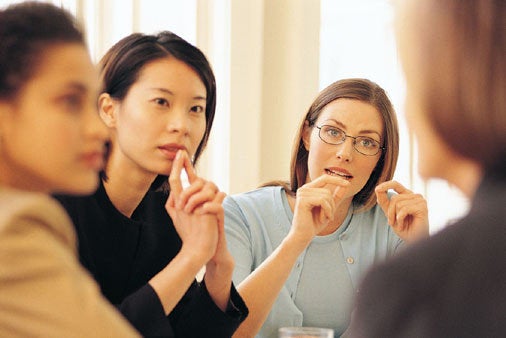 Founders and CEOs of early-stage startups are frequently faced with the daunting task of raising venture capital for their companies. Many face that challenge ill-equipped, just as serial entrepreneur Carol Realini had in 1997 when she co-founded her first company. Since then, Carol has successfully raised over 175 million in financing for her companies.
Women entrepreneurs can be especially challenged in raising venture capital for their startups because they lack training, role models and sometimes just don't see themselves being able to succeed. Because of this, Carol coaches Women 2.0 entrepreneurs to tackle this with determination, saying "it is not rocket science, but it is very hard work."
Promoting your company successfully to raise capital is a skill that can be mastered, and unfortunately there is no formal training process for this. Everyone has to learn it from a mentor or advisor, and Carol is candid when she explained "the first time I was scared and intimidated. Luckily, I reached out for help from others with more experience".
Over the years she has formulated a rubric for raising money, building on lessons learned to create a more efficient and less risky approach. Here are highlights of her advice for first-time entrepreneurs seeking capital for their ventures:
The first step to raising venture capital is realizing that your idea is bigger than you.
Get advisors.

Having advisors will expand your network and provide introductions to investors and influencers that you didn't know. Advisors will push back and tell you what parts of your business plan are weak.
Get a good lawyer.

Your lawyers will support you through the entire process. They have phenomenal networks and will help get you to think about what you need to do to negotiate for funding rounds.
Know how much money you need.

Your strategies and sources will be different depending on how much money your company needs now and through profitability. Figure this out -- before you start! At the same time, look for capital-efficient ways to build your company. Lean startup approaches are great, as is funding from income.
Getting the meetings is very important, but being ready for them is even more important.
Don't rush into VC meetings.

Venture capitalists (VCs) are like bloodhounds ready to sniff out any inconsistencies in your stories, so make sure your pitch, team and plan are well-coordinated.
Take your first VC meetings as practice meetings.

When you think you are ready, do your first few meetings with your lower-priority VCs to work out the rough edges.
Be at the top of your game by the time you pitch to the VCs you want.

If it doesn't go well, you most likely won't get a second chance. What you must do each time is learn from your mistakes and why VCs say no to you. Figure out the real reason why they said no. If you can't figure this out, ask an advisor or the person who made the warm intro to the VC to decode the reason why you didn't get funding, so you can improve.
Carol's Law of "10-5-3-1" is her tried-and-true method to manage your VC pipeline.
Get 10 successful first meetings with VCs.

This is your rich pipeline of interested investors.
Have at least 5 of these meetings end with the VCs doing due diligence.

If you only have 1-2 doing due diligence, work the non due diligence VCs harder. If you don't know if due diligence is being performed, ask the VC yourself or have an advisor ask for a more transparent response.
You need to get 3 term sheets from these 5 VCs.

If you have 3 of them, you can negotiate the best terms and deals for yourself. You would also be able to tolerate some fallout, and find the investor that is best for your business. Don't tell these 5 VCs know who the other 4 interested VCs are because they may comingle.
Receive 1 wire transfer.

The key to securing VC for your early-stage startup is a solid pipeline with the momentum to close.
Check out Carol's presentation below for more tips on raising capital:
For more advice and thoughts on entrepreneurship, follow Carol Realini on Twitter at @carolrealini.

Popular in the Community