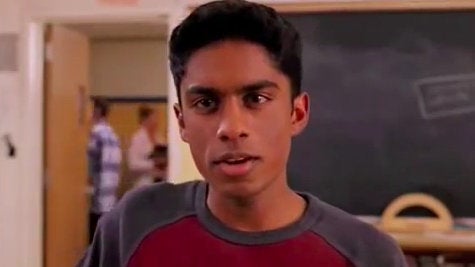 The "Mean Girls" actor, whose real name is Rajiv Surendra, is back in the spotlight. The one-time rapper/mathlete has long since graduated from high school and is now an esteemed calligrapher and soon-to-be author.
In a phone interview with The Huffington Post, Surendra told us how he got into his new profession, why you haven't seen him back on the big screen and what we can expect from his new memoir, The Elephants in My Backyard, due this November.
This interview has been edited and condensed for clarity.
Tell me a little bit about your new calligraphy career. How did it start?
I've done calligraphy for a long time, it's a childhood hobby that I started doing when I was like 10 or 12 years old. Even when we shot "Mean Girls," I wrote thank you cards to people in calligraphy. [It's] the reason I created an Instagram page. My interests have always sort of been things that are 200 years old, like spinning wool and oil painting and calligraphy. In the last couple of years it's been something that I've kind of recognized as a fault of mine -- not keeping up with the times and posting stuff on social media.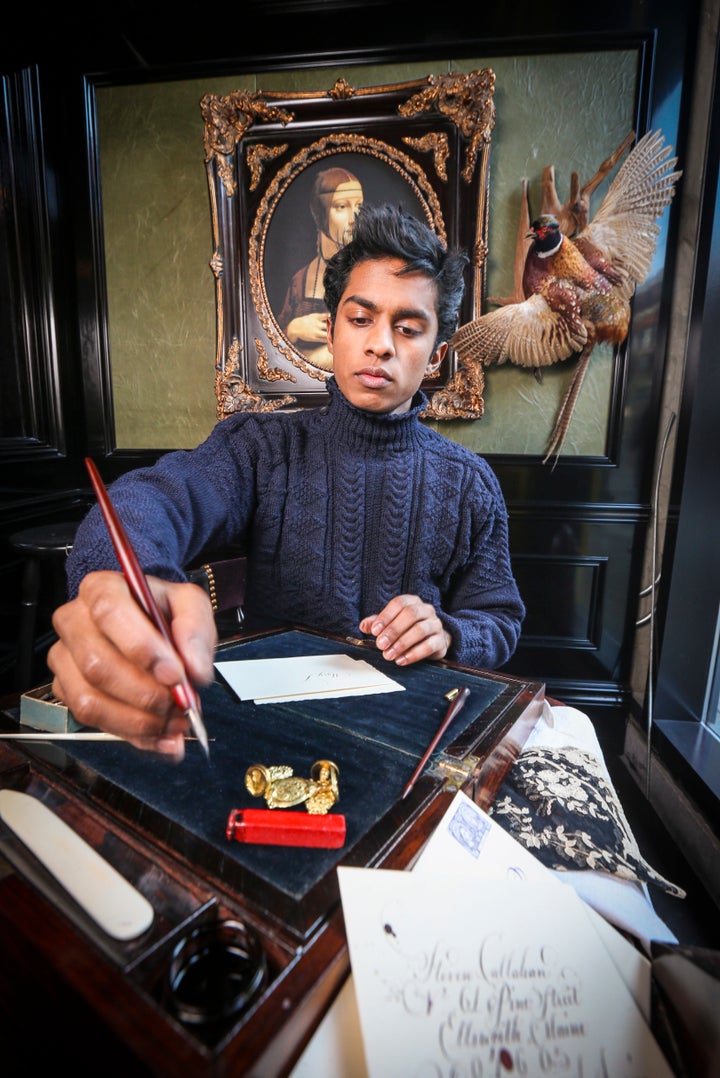 How often do you get recognized as Kevin G.?
Regularly! Weekly, if not daily. Usually it's funny, it depends on what I'm wearing. If I'm not wearing a hat, if I'm wearing baggy clothes, people look at my face and go "Are you who I think you are?" To me, my character was a minor character. It's incredible to see that I played this part that has lasted for 12 years now. And it's reached a new generation -- 14-year-old girls will come up to me and they'll tell me how much they love the movie and, you know, I'll realize they were 2 when the movie came out.
Have you stayed in touch with any of your old cast mates?
I'm good friends with Danny [Daniel Franzese], who played Damian in the movie. So we keep in touch and whenever he's in New York -- I live in New York now -- we always hang out. When Lindsay was in New York, we would meet up, we met up a couple of times. I keep in touch with those two, but the rest of the cast, not really.
I hear you have a new book coming out! What is it about?
When we were shooting "Mean Girls," the cameraman on set came up to me saying, "I just finished this book and you're exactly like the main character in this book," which he told me was The Life of Pi. So I went and picked it up that day and I read it and I was completely floored at how similar I was to Pi. A week later I found out it was going to be made into a movie, and I kinda lost my shit completely, because up until that point I was just auditioning for terrorist roles, or math-geek roles or things that were stereotypical for a skinny brown actor. And the possibility of playing a major leading character that was in a period kind of movie was something that was just a potential dream come true.
And I think today, with all these posts about my calligraphy, the perspective is always, "You left that fame to pursue calligraphy." I wasn't going out for the small parts here and there, I was determined to be Pi. I spent all of my time and energy doing research for that part. In the end, Ang Lee was attached to the movie, he didn't want an actor, he wanted the real thing. So he went to India and found some kid from a school and my dream was over in an instant. So that's what my book is about. It's about failure, and it's about what to do when you've lost it all, and it's about dreaming big and what can come of that.
What sort of struggles did you face in acting?
My biggest struggle was that although it has been wonderful to see India and Indians portrayed frequently on the big screen, there are vital cultural details that filmmakers are overlooking. Indians are appearing more frequently on screen ― "The Big Bang Theory" and "Slumdog Millionaire," and "Life of Pi" ― and that's inspiring. However, what is frustrating is that Indian actors are often — it's a pun — painted with the same brown brush. All Indians are just considered "Indian" and what has been frustrating to me is that I know that there are different, you might call them different ethnicities, in India. North Indians are different from the Tamils in the south. They physically look different and they have different cultural practices. And there have been a couple films where the characters are supposed to be South Indian Tamil characters and they didn't cast Tamil actors. There are actual Tamil actors out there — Aziz Ansari is one - he speaks Tamil, is Tamil, so that's a little frustrating. You know, great strides are being made in Hollywood with this sort of thing, and it's just a matter of time before they get it right.
I feel like Aziz Ansari has said some of the same things and he carved out this role for himself in "Master of None." Do you hope to do something like that, by writing your own projects for Hollywood to make sure those realistic portrayals make it to the big screen?
I will say that after finishing my book, I can't help but wonder if some great, young, upstart director will read my book and think, "Wow, this would make a great movie." Who knows. I'm not thinking too far [ahead], but I can't help but wonder if that might be a possibility one day.
I've heard about this as well and I think I read something somewhere that Tina Fey had no plans of casting anyone that was in the movie. She wants to find strong Broadway performers and I think that she's really wise in doing that. I mean, Tina Fey is kind of the queen of comedy, and when I heard that, I was like, "You know, she's right." This musical is going to be its own thing, although the go-to idea might be "Oh, let's cast some of the people from the movie, in these roles. It was 12 years ago; I mean, we all are 12 years older! I would say that I would not pursue playing Kevin G. on stage.
But as Kevin G. would say:
Before You Go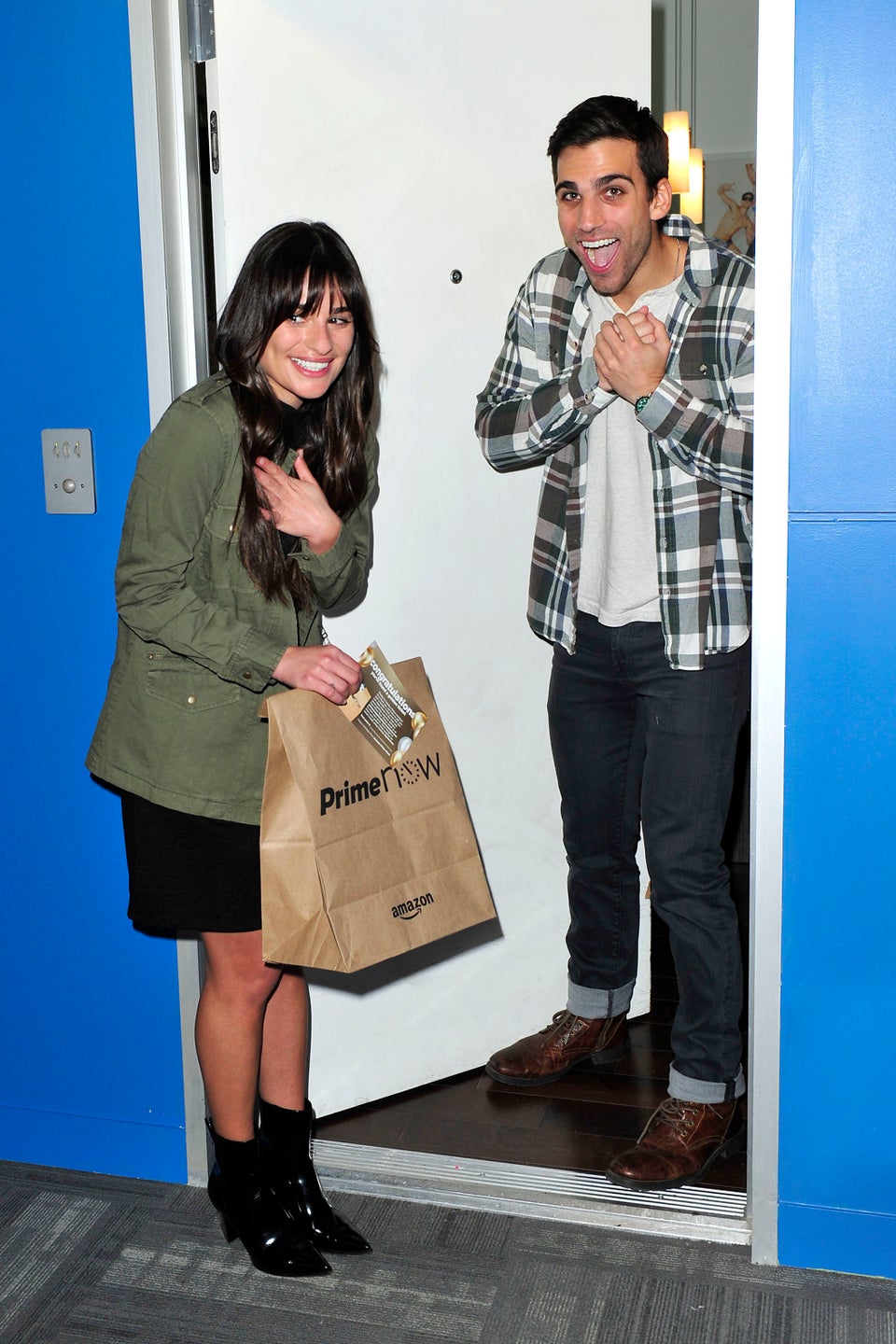 Celebrity News & Photos
Popular in the Community