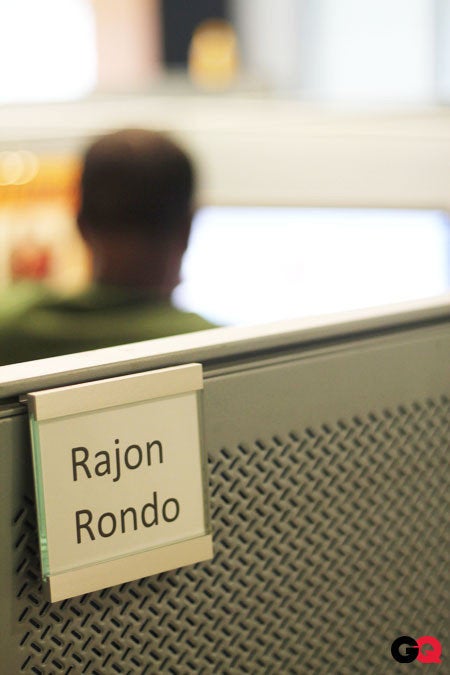 The competition among NBA superstars didn't conclude after the full 48 (and any required overtime) had been played during the 2012 NBA Playoffs. Once the players were showered and ready to meet the press, another type of competition began. It was the battle to rock the most popular -- or most discussed -- outfit?
Just like Amare Stoudemire worked with Hakeem Olajuwon on post moves during the offseason, Rajon Rondo is heading to the Manhattan to learn from the best in order to improve his sartorial game. Jim Nelson, editor-in-chief at GQ, announced on Thursday that Rondo is an intern for the men's fashion magazine.
According to a press release, Rondo's duties will include working with the publication's fashion department and taking notes from Moore. As far as we know, leading the NBA in assists was not a requirement for the position. Although it's probably not as easy to land this gig for those of you who never did lead the league in dimes.
"I'm humble. Anything GQ needs me to do -- getting coffee -- I'll do," Rondo said about his new gig. "I haven't done things like this in my entire life. It's fun doing what I do, but it's nice getting the flipside of that 9 to 5."
Popular in the Community