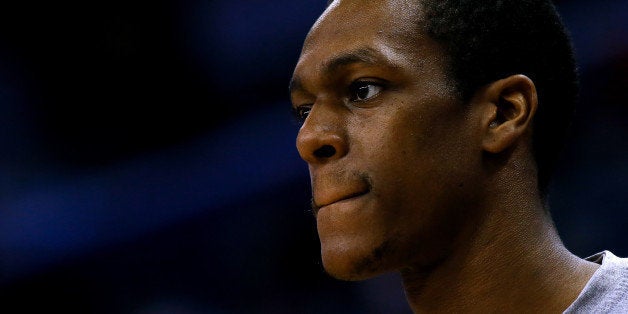 The Dallas Mavericks portion of Rajon Rondo's NBA career just went up in flames, courtesy of a bomb dropped by head coach Rick Carlisle.
We couldn't reach Rondo for comment, probably because he's nursing his burn, but Yahoo's Adrian Wojnarowski reported earlier on Wednesday that Rondo was going to get the boot if Carlisle was still the coach come summer. Of course, it's one thing to hear something like that from a reporter, even one as reputable as the Woj, and another to hear it from the coach in the middle of a playoff series.
The Rondo-Carlisle relationship has been a disaster, especially during the team's playoff series against the Rockets, which is slightly ironic, because Rondo was brought on for the playoffs with the understanding he might be just "eh" during the season.
But instead of the triple-double-creating, LeBron-like playoff Rondo of years past, we got a guy who walked the ball up the court so slowly that he received an unforced 8-second violation as a result.
We got a guy who logged 10 minutes, one assist, a -11 plus-minus, basically no time in the second half and one mysterious and very fake-sounding "back injury" in game two. We got a guy who appeared to be making his team much, much worse.
The great Rondo experiment of 2015 has ended, but at least we'll always have that time his relationship with Carlisle was on view for all the world to see.
Calling all HuffPost superfans!
Sign up for membership to become a founding member and help shape HuffPost's next chapter