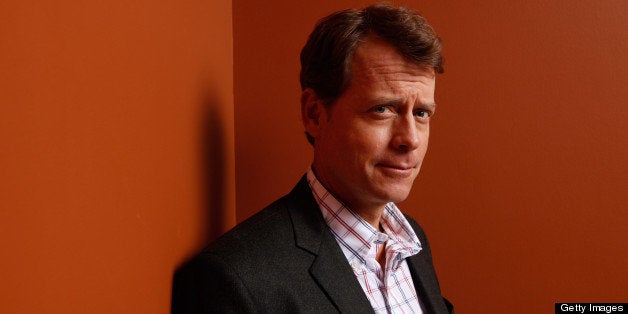 "Rake" is Kinnear's broadcast TV debut, with Miranda Otto and John Ortiz co-starring. According to Deadline, "Rake" is being considered for a midseason launch in the vein of "The Following," one of the few hits of last season. Kinnear will play a "House"-esque criminal defense lawyer named Keegan Deane, described as "brilliant and frustratingly charming ... whose chaotic and self-destructive personal life often gets in the way of his professional one. He takes on the cases that nobody else will touch, ruled by a resolute optimism, belief in justice and dogged determination to defend those who seem beyond redemption -- much like himself." Sam Raimi directed the pilot, and the show was created by Peter Duncan, who came up with the original Australian version.
Also picked up is "Sleepy Hollow," a modern version of the headless horseman tale from Alex Kurtzman and Bob Orci of "Fringe," in which Ichabod Crane (Tom Mison) is resurrected and pulled two and a half centuries through time to find that the world is on the brink of destruction and that he is humanity's last hope, forcing him to team up with a contemporary police officer (Nicole Beharie) to unravel a mystery that dates all the way back to the founding fathers. The pilot was directed by "Underworld" helmer Len Wiseman.
Another pilot hailing from "Fringe" producers is Joel Wyman's futuristic "Almost Human," starring "Star Trek's" Karl Urban and "Common Law's" Michael Ealy. Described as an action-packed police drama set 35 years into the future, Urban will play a human cop with an aversion to robots, while Ealy will play his android partner who starts experiencing unexpected emotional responses. J.J. Abrams will produce, and Brad Anderson directed the pilot.
Rounding out the pick-ups is "Gang Related," in which Ryan Lopez (Ramon Rodriguez), a rising star in LA's Gang Task Force, is paired with a notorious gang member (played by RZA) to bring down three of the city's deadliest gangs -- including one he has ties to. Terry O'Quinn co-stars as the leader of the GTF, and the show was created by Chris Morgan, with Allen Hughes directing the pilot and executive producing.
Buzzed-about Fox drama pilots that didn't make the cut include "Delirium," based on the YA novel of the same name and starring Emma Roberts; "Boomerang," about a family of assassins starring Felicity Huffman and Anthony LaPaglia, and "The List," featuring Michael Peña and focusing on the hunt for a stolen list containing the identities of everyone in the Federal Witness Security Program.
Shortly after the drama series were revealed on Wednesday, Fox ordered four comedy pilots to series: cop comedy "Brooklyn Nine-Nine," starring Andy Samberg, Andre Braugher and Terry Crews; the "Gavin & Stacey"-inspired "Us and Them," which follows Jason Ritter and Alexis Bledel as a couple trying to make their relationship work despite the best efforts of their family; "Enlisted," centering on three very different brothers in the Army with Geoff Stults as the oldest, Chris Lowell in the middle and Parker Young playing the youngest; and the '90s-set "Surviving Jack," which is based on Justin Halpern's book "I Suck at Girls," starring Stabler himself, Christopher Meloni. Fox previously announced the pick up of "Dads" from Seth MacFarlane, headlined by Giovanni Ribisi and Seth Green, to series.
Which of Fox's pick-ups intrigues you the most?
CORRECTION: This post has been updated to reflect that Geoff Stults, not George Stults will star in "Enlisted."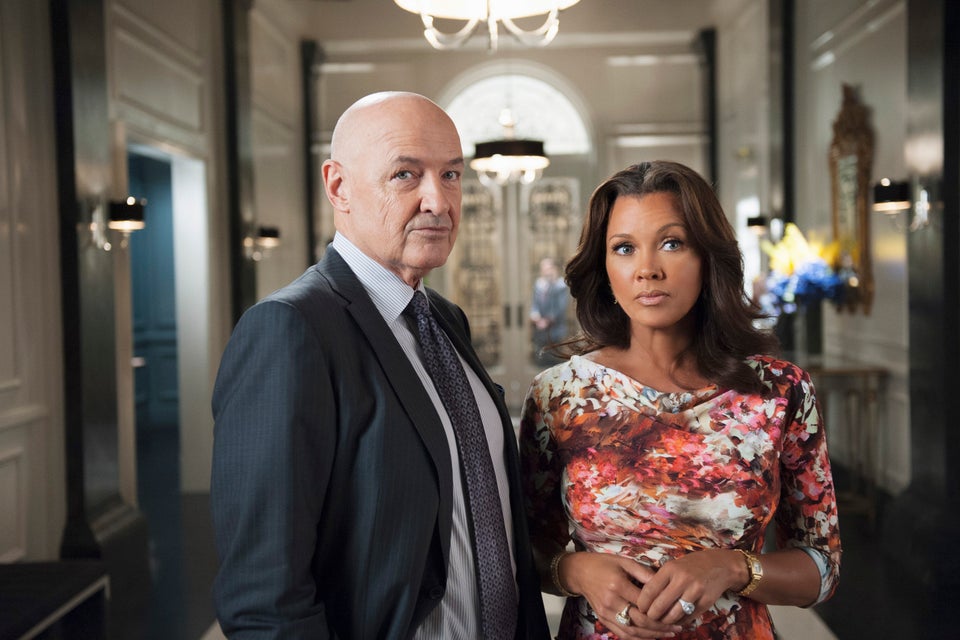 2013 Renewal Index: Canceled, Renewed & On The Bubble Shows
Related
Popular in the Community