Sarah MacLean is an award winning and New York Times best-selling author of historical romance. She pens a monthly column about romance for The Washington Post, and is a fierce advocate, not only for the genre, but also the women who read it and write it. Sarah's novels have been translated into over twenty languages and covered by Entertainment Weekly, The New Yorker, and Jezebel. Sarah is a Smith College and Harvard grad who resides in New York City with her family.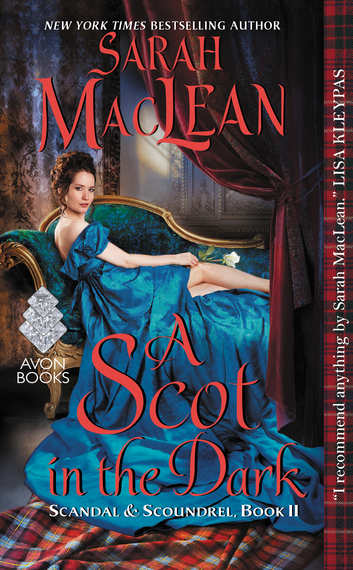 MW: Sarah, I'm guessing you read the Jennifer Weiner opinion piece that appeared recently in The New York Times, titled, "The Snobs and Me," and I'm wondering what your own experience has been, as a Harvard grad turned romance writer. Do you find yourself having to defend yourself and you work or have people been accepting and or supportive of your choice to write romance?
SMac: I think every romance writer has had to defend the genre at some point or another. Jennifer's experience with her Princeton classmates' pride is very similar to what I've experienced with peers at both Harvard and Smith, but there are certainly people in the world who gleefully disparage with snide remarks (a particularly odious dude approached me a funeral to ask me if I was "still writing dirty books") and the super hilarious questions (asking my husband if he gets to "help with research") and, my favorite comment of all: "But you're so talented; you could write a real book!" It's easy to get angry when faced with this kind of overt disdain, but then I remember that romance is a billion-dollar industry that is by, for and about women, our triumphs and our pleasure, and I feel pretty good about things.
MW: Your latest work, A Scot in the Dark, has been called a feminist manifesto.
SMac: (It has? Cool!)
MW: Did you set out to write something that challenged the status quo or was the message intrinsic to the plot? How are nineteenth century gender roles relevant today? Have we come a long way or are Lily Hargrove's experiences applicable to today's socialites?
SMac: When I conceived of the Scandal & Scoundrel series, I knew it would be inspired by modern day celebrity gossip. The first has a little Beyonce, Jay-Z, Solange at the start, and some Kardashian-esque shenanigans in the middle. But this one was the one I wanted to write from the beginning--the celebrity sex tape. When I was plotting the series, Jennifer Lawrence's cellphone was hacked and the world was asking why she had salacious pictures on the phone to begin with. And I was fascinated by how the more things change, the more they stay the same. We hold women to such an unachievable standard. We ask them to be good girls and the moment they reveal themselves as sexual beings, we judge them for it. We prize virginity in women and we prize experience in men. We slut shame even as we honor the rake. And there's nothing about it that's new. It was easy to lift this conversation from 2016 and set it down in 1833--too easy. The romance genre stands on the shoulders of Austen, possibly the greatest social commentator of her time, so I was proud to continue the tradition in my own small way.
MW: You're a historian and you write historical romance. For readers who may have only ever read contemporary romance, what is the appeal of the historic setting? How does it differ from what they're used to?
SMac: There's a reason why we love bad boys, why we love secret trysts and forbidden love. There's a reason why stepbrother romances and motorcycle clubs and BDSM all feel so deliciously right. Because rule breaking is sexy. In historical romance, rules reign. Every inch of society is about reputation and rules and manners and what is and is not done. Confined by all those boundaries, characters can't help but fight to be free. To go wild. Which is why historical romances can be so gleefully, deliciously entertaining.
MW: How do you do your research? Is it a grueling process or do you find it enjoyable?
SMac: I love the research bits. I love the research bits more than I love the writing bits, most of the time. Of course, the problem with the research bits is that then you know so much. For example, I know more than you could ever imagine about swimming pool filtration in the 19th Century. I learned all about it when I wrote a hero who owned a private swimming pool. But the story is the most important thing, of course, so when I wrote the big scene about the swimming pool, and it involved all sorts of naughtiness, charcoal and sand filters did not seem exactly appropriate. So I took all that stuff out. And I still get mail from readers who are concerned that my hero & heroine were doing it in a cesspool of waterborne illness. (They weren't.)
MW: In Lillian Hargrove we have a non-traditional Lady, and yet the Duke is just as unconventional a character as she. How did the inspiration for these two come to you and will we see them again in the next book in the Scandal and Scoundrel Series?
MW: Warnick came first - he was a secondary character in the first book in the series, The Rogue Not Taken, the best friend of the hero of that book and the dude who could see the truth even as the hero could not (one of my favorite archetypes). Of course, he was big and brawny and the ladies loved him, but he wasn't interested in being loved. Or, rather, he didn't think he was good enough for love. As he was a secondary character, I didn't have to delve too deeply into the reasons for that, but once I decided I loved this Scot as much as the female population of Britain, I started to, and it became very clear that this whole book was going to be about sexual politics. In the 19th Century and today, which aren't that different, unfortunately. You'll definitely see Warnick and Lily again in future books!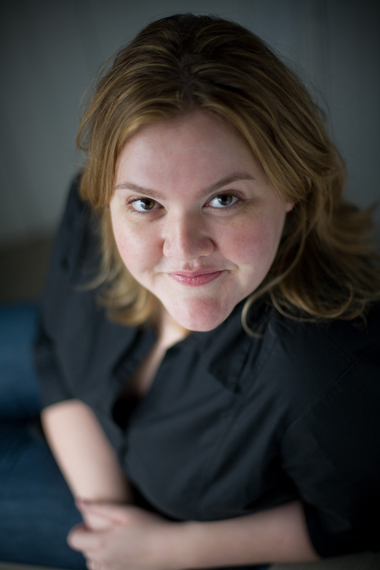 MW: Who are some of your favorite unconventional literary heroes and heroines?
SMac: The heroine of Loretta Chase's Lord of Scoundrels (widely believed to be the best romance novel ever written) is beautifully unconventional. Stunning, strong and willing to do anything to get what she wants...I like to think of her as the godmother of all my heroines.
As for unconventional heroes, I think about Derek Craven, the hero of Lisa Kleypas's Dreaming of You, often, because with him, Kleypas blew the doors of the historical romance genre, delivering a deeply noble, deeply heroic, deeply broken hero who was not aristocratic in any way. Craven was born into the gutter, son of a prostitute and an unknown man, he was crass and cockney, with a snaggle tooth and hands scarred beyond measure because of all the fights he'd fought to get where he was - a king of the London underworld. And when he falls in love, it is glorious.
MW: Can you tell us what's coming once you've completed this series?
SMac: There's one more book in this series - The Day of the Duchess, about the eldest Talbot sister, Seraphina, who returns to London after years in exile to wrest her future from her husband, a duke who still loves her desperately.
I've got another idea for what comes after that, but I haven't even told my editor about it...so all I'll say is, if it works out, Fallen Angel fans will be very very happy.
Thanks so much for having me, Mara! xx
Calling all HuffPost superfans!
Sign up for membership to become a founding member and help shape HuffPost's next chapter