A police officer in Raleigh, North Carolina, fatally shot a man during a foot pursuit on Monday, police said.
A witness said the officer opened fire after he fell trying to climb a fence. A gun was found "in close proximity" to the body, police said.
The dead man was identified as Akiel Denkins, 24, by his mother, Rolanda Byrd, according to WRAL. Denkins said witnesses told her that her son was unarmed. Police said Denkins was shot after he pulled a handgun from the front of his waistband and raised it toward the officer.
On Monday night, the Raleigh Police Department identified Senior Officer D.C. Twiddy, 29, as the officer involved in the shooting. He has been with the department since 2009.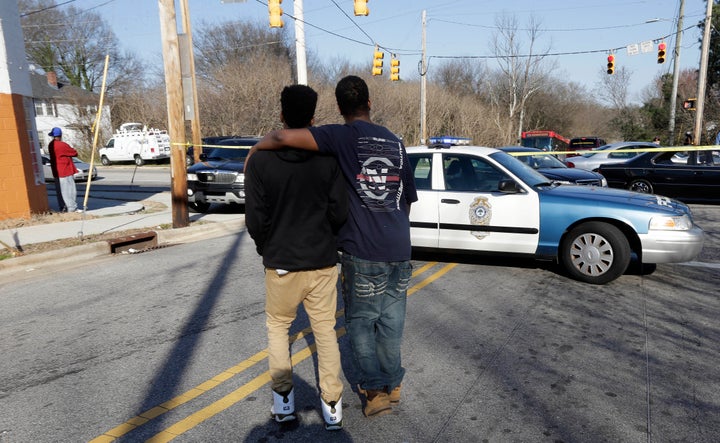 The shooting occurred in a residential backyard, where the officer had chased the suspect from a convenience store and over a fence, according to The News & Observer.
Police Chief Cassandra Deck-Brown said in a statement that Twiddy had been trying to detain the man "on a felony drug charge." She added: "It is known that a firearm was located in close proximity to the deceased suspect."
A woman outside the convenience store said the fleeing man never brandished a weapon. "If he had a gun, he didn't pull it out," Truvalia Kearney told The News & Observer. She said the officer opened fire after he fell trying to climb over the fence.
"While still struggling with Mr. Denkins, Officer Twiddy drew his duty weapon and fired multiple shots as Mr. Denkins continued to move the firearm in his direction," the report said. "After the first shots were fired, Officer Twiddy felt Mr. Denkins' hand or arm make contact with his duty weapon. Officer Twiddy, fearing that Mr. Denkins was either going to shoot him or attempt to take his duty weapon, stepped back and fired additional shots at Mr. Denkins, who still had the firearm in his hand."
Denkins, a father of two children, had three previous drug convictions and had been accused in 2015 of possession of cocaine with intent to distribute. He missed a court appearance on Feb. 2, The News & Observer said.
News reports say he took off running when a patrol car pulled up near him. Witnesses said they heard about six gunshots.
A crowd of about 100 people lingered near the alley where Denkins' body fell. Many attended a vigil Monday evening. Some people chanted "black lives matter" and complained about policing in the neighborhood.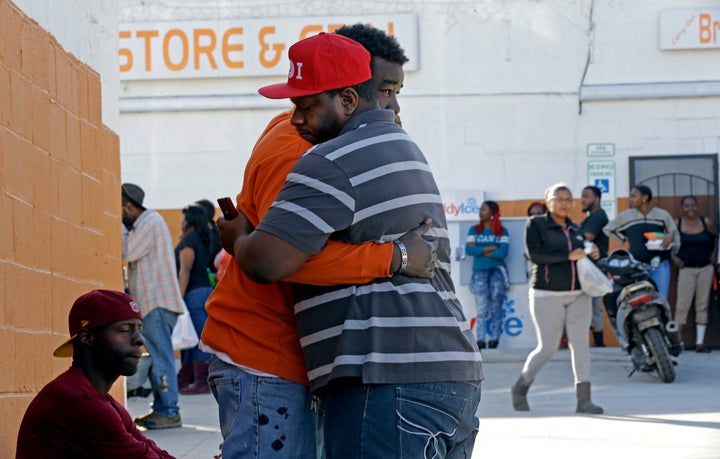 The State Bureau of Investigation and the Raleigh police internal affairs unit will conduct separate investigations.
"As always, these investigations will be conducted thoroughly and will follow the available facts and the evidence wherever they lead," said Brown.
Twiddy's car was equipped with a dashcam, but it was not recording, according to the report.
This article has been updated to include information from the Raleigh Police Department report.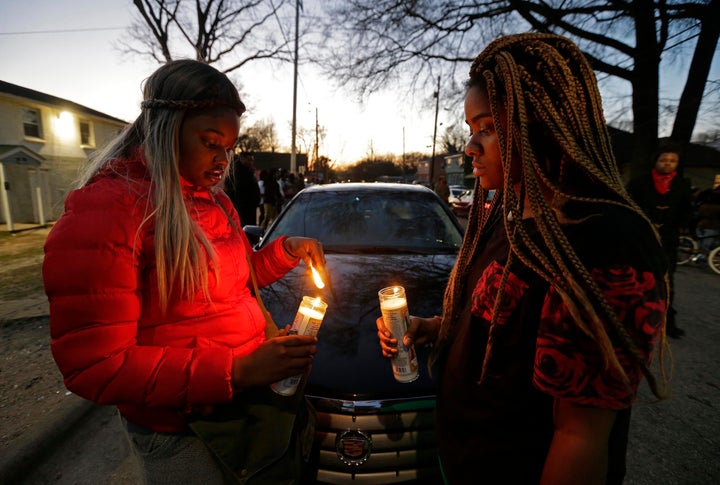 Related
Before You Go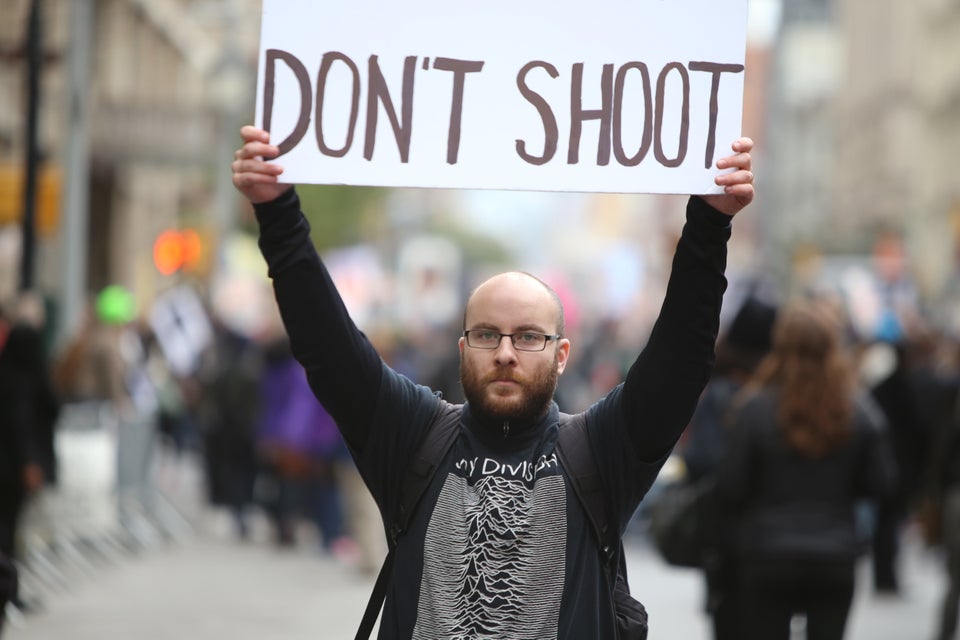 Police Brutality
Popular in the Community