Approximately 1,000 Angelenos joined Jon Stewart and Stephen Colbert in spirit last Saturday at the Rally To Restore Sanity and/or Fear at MacArthur Park. Event organizers set up a big screen that live cast the rally from Washington D.C. from 9am-12pm (PT) and then set up a series of comedy acts featuring Jeff "The Dude" Dowd of the Big Lebowski and Kate Flannery of The Office, to name a few. The Wall Street Journal reports that the event was "a laid back and mixed crowd of young people and families in lawn chairs with dogs, costumes and a lot of Diet Coke."

Photos courtesy of Dan Cooke. Check out his blog The Steel Shark for more photos of the event.
VOTE: Who had the best signs/sassy t-shirts?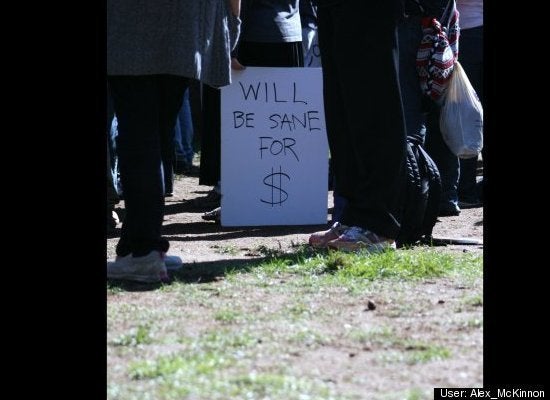 Rally To Restore Sanity/Fear In Los Angeles