Georgia's Republican insurance commissioner is stepping back from his claim that pre-existing medical conditions are similar to a car crash that is the driver's fault. Commissioner Ralph Hudgens made the remark in making the case that Obamacare's requirement that insurers not reject those with pre-existing conditions is unfair to the insurance industry.
I've had several companies come in and they have said just the fact -- just the fact -- that in the individual market pre-existing conditions have to be covered on Jan. 1, that that is going to double the cost of insurance. And if you don't really understand what covering pre-existing conditions would be like, it would be like in Georgia we have a law that says you have to have insurance on your automobile. You have to have liability insurance. If you're going to drive on Georgia's roads, you have to have liability insurance. You don't have to have collision. You don't have to have comprehensive, you don't have to have rental car or towing or anything else. … But you have to have liability.

But say you're going along and you have a wreck. And it's your fault. Well, a pre-existing condition would be then you calling up your insurance agent and saying, 'I would like to get collision insurance coverage on my car.' And your insurance agent says, 'Well, you never had that before. Why would you want it now?' And you say, 'Well, I just had a wreck, it was my fault and I want the insurance company to pay to repair my car.' And that's the exact same thing on pre-existing insurance.
Hudgens is now fleeing the scene of his own wreck. He told AJC it was a "really poor analogy" and "nothing could be further from the truth."
"I've had family members, I've had friends … who have pre-existing conditions," he told the paper. "It's not the person's fault they have a pre-existing condition."
The insurance commissioner has long been a vocal opponent of President Barack Obama's signature health care law, flaunting his attempts to complicate the rollout.
"Let me tell you what we're doing [about Obamacare]," he said to a group of Republicans in Floyd County in August. "Everything in our power to be an obstructionist."
Along with the video, the Georgia Democratic Party released a statement chastising the insurance commissioner for his explanation.
"These remarks illustrate how callous and out-of-touch Ralph and the Georgia Republican Party have become," chairman DuBose Porter said in the statement. "It is awful to think you could tell a woman who was just diagnosed with breast cancer that it's her fault."
Georgia Republican Congressman Rob Woodall was previously captured on film telling a constituent that she should not expect her company to pay for her health care, but that he was accepting his government-sponsored care "because it's free."
UPDATE:
Hudgens' spokesman told the AJC Thursday that the commissioner suffers a pre-existing condition of his own. Read more here.
Before You Go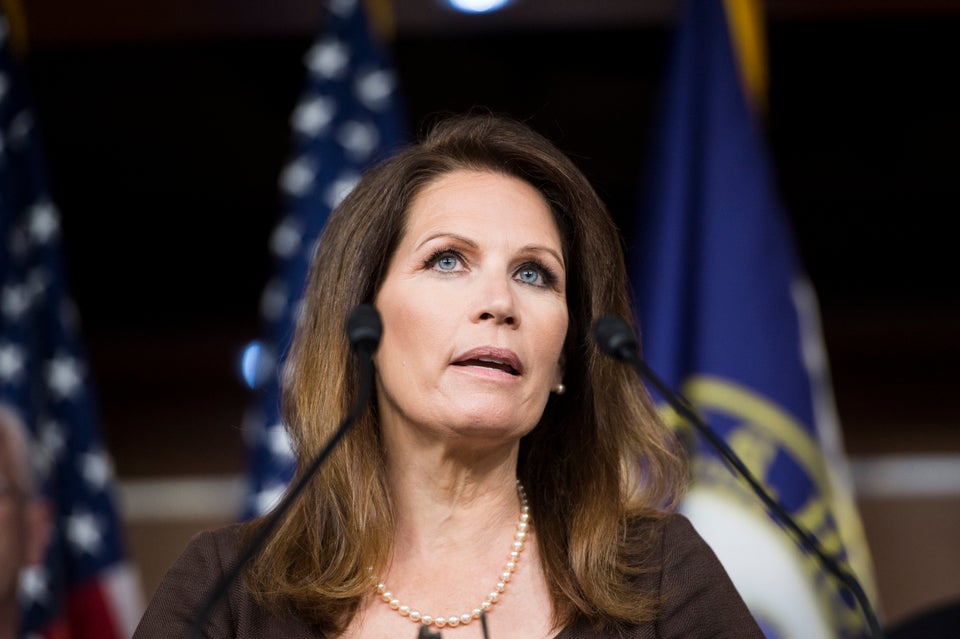 Politicians React To Obamacare Rollout
Popular in the Community