You can't look through Ralph Lauren's 2014 fall collection and not find one outfit you love -- there really is something for everybody.
The show was split into two distinct parts: Lauren began with bright neon pieces and Navajo-inspired frocks from his Polo Ralph Lauren line, and then he dove into more sophisticated territory for Ralph Lauren Collection. For Collection, he showed lots of white knit sweaters and soft pink and grey gowns -- a stark contrast to the fun, more youthful outfits he opened with.
So, why not have two totally separate shows à la Marc Jacobs and Marc by Marc Jacobs? According to Ralph, he "love[s] the contrast of Polo's cool eclectic spirit with the luxury and modern glamour of Collection."
Our favorite look, an all white Collection number, came towards the middle of the show. And no, Karlie Kloss' smize wasn't the reason we chose this ensemble. (Okay, maybe it was one of the reasons.) The cream cashmere trench coat felt so soft and pretty for fall, and the silk bouclé fabric of the turtleneck made this covered-up garment incredibly sexy. Karlie's crocodile purse added nice texture, as did her suede hi-top sneakers and fuzzy beanie. Sure, had Kloss been wearing this outfit today, she would have blended into the blizzard-like New York City conditions. But on the runway, it was perfection.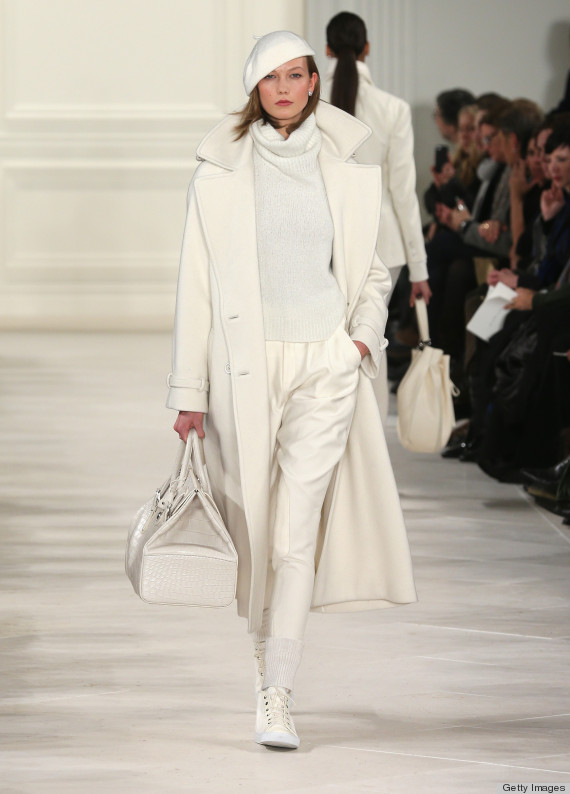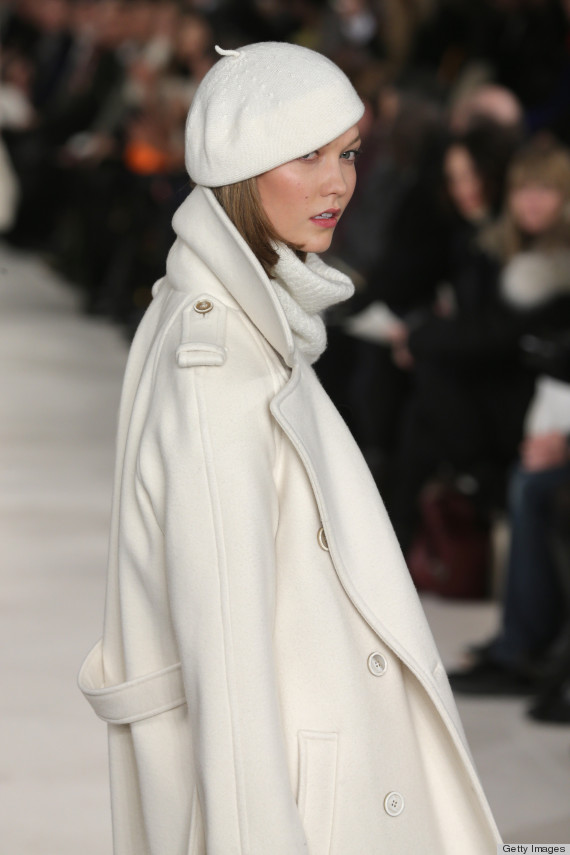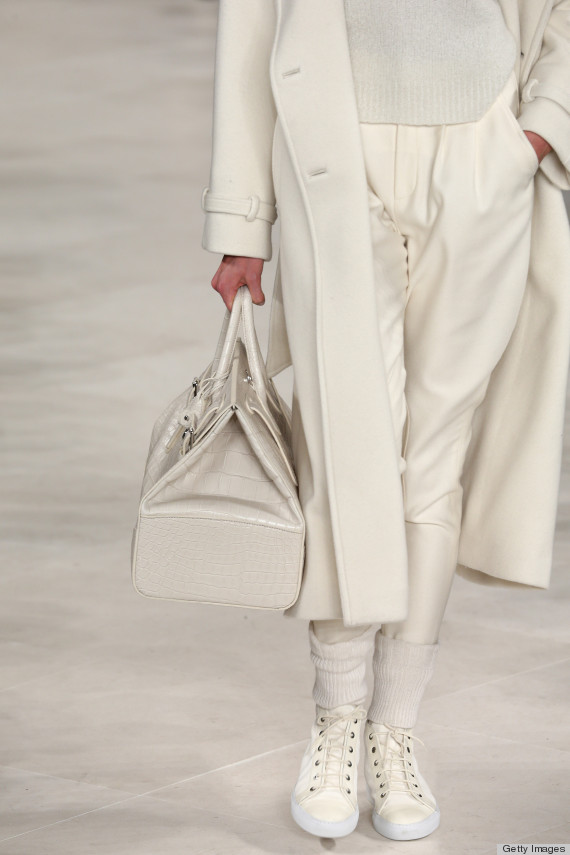 Check out more of the collection: