 As the Catholic Church's College of Cardinals meets to begin the process of selecting a new pope, a so-called "fake bishop" has been caught seeking out a true insider's look at the normally secretive process.
The impostor, identified as Ralph Napierski, was reportedly caught sneaking into a gathering of cardinals. Before his ruse was discovered, Napierski had already passed by a security station manned by Swiss Guards and had even posed for photos with at least one high-profile (and real) cardinal.
According to USA Today, security became suspicious of Napierski when they realized his cassock seemed shorter than appropriate. Also tip-offs: Napierski wore a black fedora instead of a skull-cap, and his bright purple sash was actually a common scarf.
Actual Cardinals Arriving At Gathering..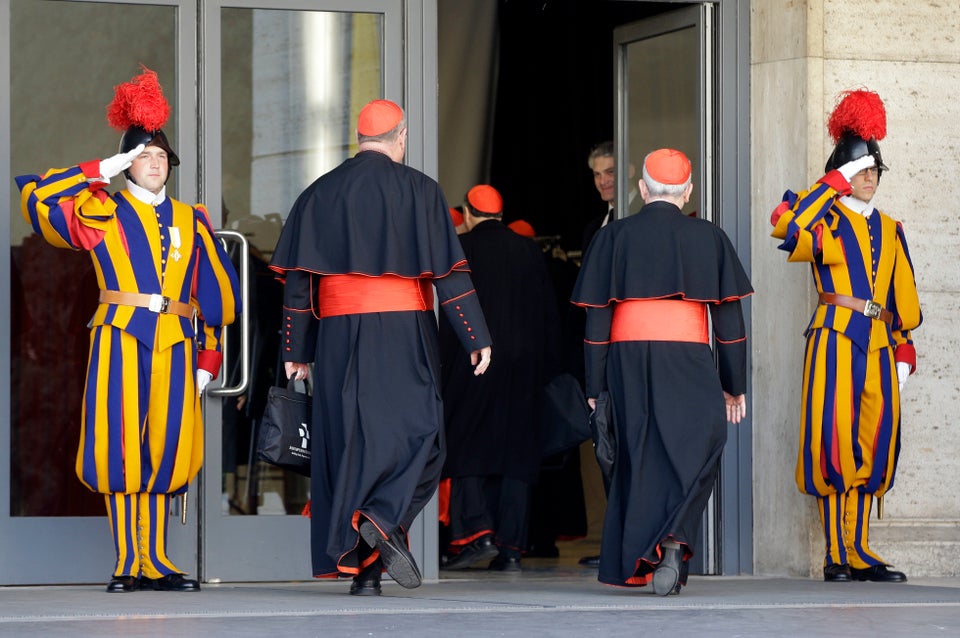 Cardinals Meet At Vatican