Virginia Gov. Ralph Northam responded on Monday to criticism he received for using the term "indentured servants" to describe slavery during an interview addressing the controversy surrounding his past blackface use.
While speaking with "CBS This Morning" host Gayle King, the embattled Democrat was prompted to discuss his experience in dealing with his own public admission to having worn blackface in 1984.
"We are now at the 400-year anniversary — just 90 miles from here in 1619, the first indentured servants from Africa landed on our shores in Old Point Comfort, what we call now Fort Monroe ― " Northam began before he was swiftly interrupted by King.
"Also known as slavery," she said.
Northam, nodding in agreement, responded, "Yes."
Some viewers interpreted Northam's "indentured servants" reference as a euphemism for "slaves." Indentured servants were men and women who signed a contract that stipulated they would come to America and work for a certain number of years in exchange for passage, room, board and freedom dues. Slaves were brought here ― against their will ― and forced to work without any hope of gaining freedom. Those slaves who chose to flee their "masters" were beaten, starved or killed.
Northam, in a statement Monday, noted that a historian had told him the use of "indentured" to describe the arrival of the first Africans to Virginia was more "historically accurate."
"The fact is, I'm still learning and committed to getting it right," he said.
In the interview, which aired in full Monday, Northam again refused to step down amid widespread and bipartisan calls for his resignation.
"Virginia needs someone that can heal," he told King. "There's no better person to do that than a doctor. Virginia also needs someone who is strong, who has empathy, who has courage and who has a moral compass. And that's why I'm not going anywhere."
Northam said he's learned several things since the controversy began unfolding, including that he was "born into white privilege" and that the use of blackface is offensive.
"Yes, I knew it in the past," he said. "But reality has really set in."
King pressed him on his apparent revelation about blackface. "You didn't know the history, know that it was offensive before?" she asked.
"We're all on a learning curve," Northam responded. "Certainly, Ms. King, I'm not the same person now at age 59 that I was back in my early 20s."
He added: "I don't have any excuses for what I did in my early life." But I can just tell you that I have learned. I have a lot more to learn. I'm a better person."
Northam's tenure took a turn at the beginning of February, when an image surfaced from his medical school yearbook showing two men side by side ― one in blackface and the other in a Ku Klux Klan uniform. The governor initially admitted to being one of the individuals pictured, then changed his story, claiming he wasn't in that particular photo but wore blackface as part of a Michael Jackson costume in a dance competition that same year.
To further complicate matters, Lt. Gov. Justin Fairfax (D), the man who would replace Northam if he resigned, has been accused by two women of sexual assault, prompting demands for his own resignation. According to NBC News, the accusers, Dr. Vanessa Tyson and Meredith Watson, are ready to testify should an impeachment hearing occur as one lawmaker has threatened.
This article has been updated to include Northam's statement about his reference to "indentured servants" and additional comments he made to CBS.
Before You Go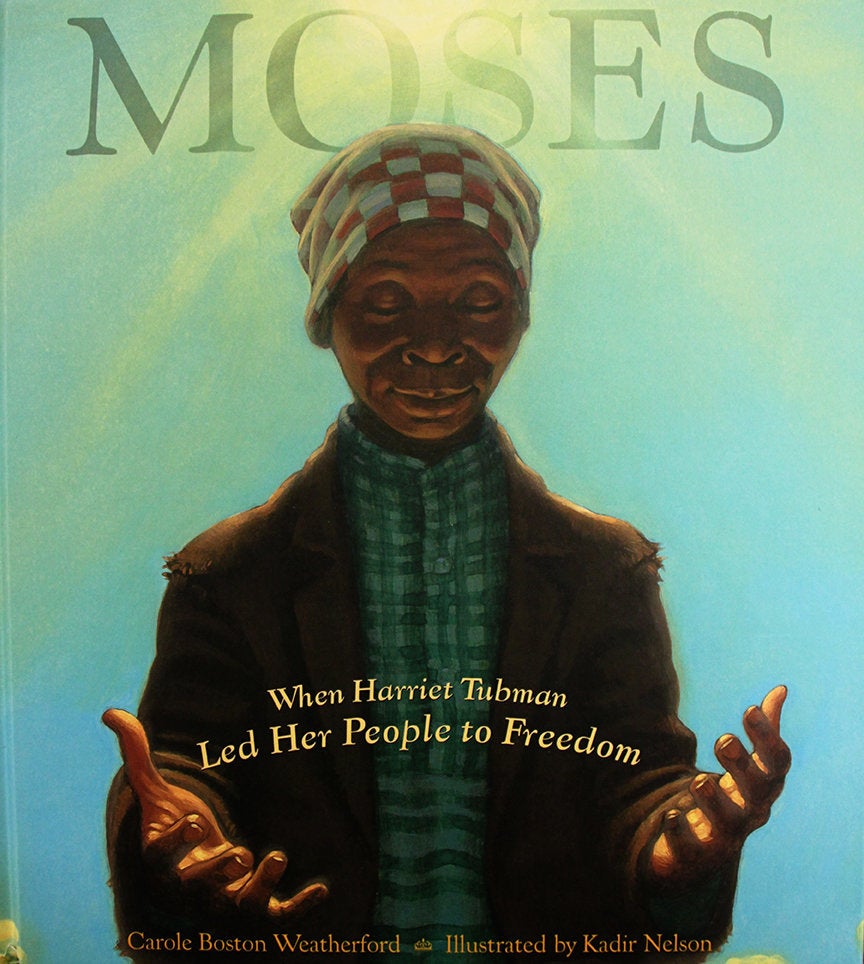 Books To Teach Young Readers About Slavery
Popular in the Community