Virginia Lt. Gov. Ralph Northam (D), who is seeking the Democratic gubernatorial nomination, called health care "a privilege" during a debate six years ago, his opponent's campaign revealed on Tuesday.
Video of Northam in the 2011 debate, when he was running for re-election to the state Senate, shows him responding to a question asking whether he considers health care a "right," or something best left to the "market or charity."
"I believe it's a privilege," Northam said in the video, circulated by former Rep. Tom Perriello (D-Va.), his rival in the gubernatorial primary. "And let me clarify that: If people can get up in the morning and go to work like I can, then it needs to be a privilege. They need to work for their health insurance, for their benefits. If they're disabled, I will take the shirt off my back to help them."
Northam, a pediatric neurologist and Army veteran, now views "affordable health care" as a "right," according to David Turner, a spokesman for his campaign.
"Ralph Northam spent his life seeing patients as an Army doctor and a pediatrician, and he knows firsthand how important for people to be able to get the health care they need, when they need it," Turner said in a statement. "He firmly believes that every American and Virginian has a right to affordable health care, and he believes it is the responsibility of government to make sure they do."
Turner also pointed to Northam's advocacy for the expansion of Medicaid in Virginia, and co-sponsorship of legislation, as a state senator, that would have created a state-run Obamacare exchange in the state. In 2010, Northam was one of 17 state senators to vote against a bill getting rid of the individual mandate in Virginia.
The revelation about Northam's 2011 comments nonetheless lands a blow for Perriello, who has cast himself as the more progressive of the two candidates and emphasizes his support for health care reform in the wake of the House of Representatives' passage of a controversial Obamacare replacement bill.
In an advertisement released moments after the House passed the Trumpcare bill, Perriello stands in front of an ambulance being crushed in a compactor symbolizing GOP attempts to overturn health reform. Speaking over the loud noise of the compactor, he touts his vote for Obamacare as a congressman and promises to prevent a figurative ambulance-crushing scenario in Virginia.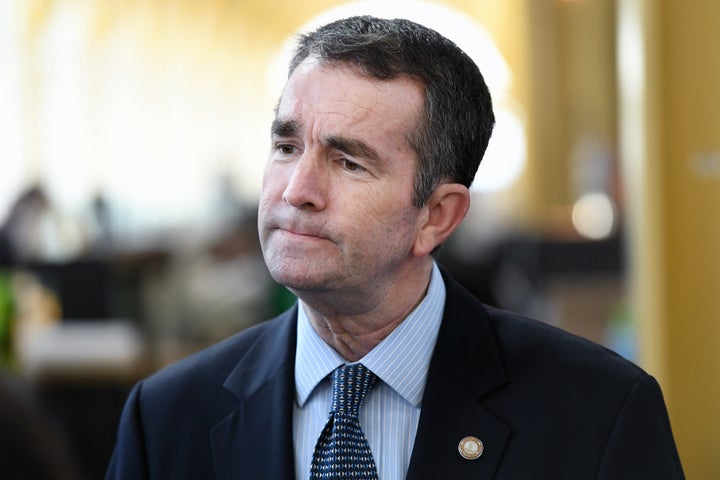 Perriello's record on Obamacare, however, is not without its own significant blemish. In Congress, he voted for an amendment that would have prohibited insurance plans that covered abortion from receiving federal funding. The amendment temporarily obstructed the landmark bill's passage, but was scrapped for an alternative compromise.
Perriello has expressed "regret" for the vote, claiming he was honoring a promise to his constituents in his conservative central and Southside Virginia district. After failing to win re-election, largely thanks to his vote for Obamacare, Perriello went on to head the staunchly pro-choice Center for American Progress action fund.
Perriello now supports repeal of the Hyde Amendment barring federal funds for abortion. As a gubernatorial candidate, he proposes insulating Virginia from a possible repeal of Roe v. Wade by amending Virginia's constitution to make abortion an inviolable state-level right.
But he has admitted to twice voting for former President George W. Bush, who appointed two justices to the Supreme Court who oppose Roe v. Wade. Northam claimed he was not paying close attention to politics at the time.
In a tight primary, where progressive bona fides have become a major source of contention, the dueling campaigns have offered a dizzying array of examples and counter-examples. On Tuesday, Northam's team blasted out its own evidence of Perriello's liberal heresies. It included the then-congressman's 2010 boast that he voted with congressional Republicans 60 percent of the time, and 2009 comments in which Perriello played down his roots as a Democrat.
Perriello spokesman Ian Sams hit back on Twitter with examples of Perriello's pre-2009 involvement in Democratic politics.
Northam, 57, enjoys the support of virtually the entire Virginia Democratic establishment, including Gov. Terry McAuliffe and Sens. Mark Warner and Tim Kaine. He was a shoo-in for the Democratic nomination until Perriello, galvanized by President Donald Trump's election, jumped into the race in January.
Perriello, 42, who earned renown for embracing then-President Barack Obama's agenda despite the political consequences during his brief stint in Congress, has brought the race to a virtual tie with his attempts to capitalize on anti-Trump energy among grassroots liberals.
Northam has tacked to the left in response to the challenge, but Perriello is running on a more progressive platform. Perriello categorically opposes construction of two planned natural gas pipelines in Virginia, and refuses to take campaign contributions from Dominion Energy, the state's largest power utility. Northam supports strict regulation, but has declined to come out against the pipeline projects.
The gubernatorial primary will take place on June 13, and the general election is on Nov. 7. The Republican front-runner is Ed Gillespie, former chairman of the Republican National Committee.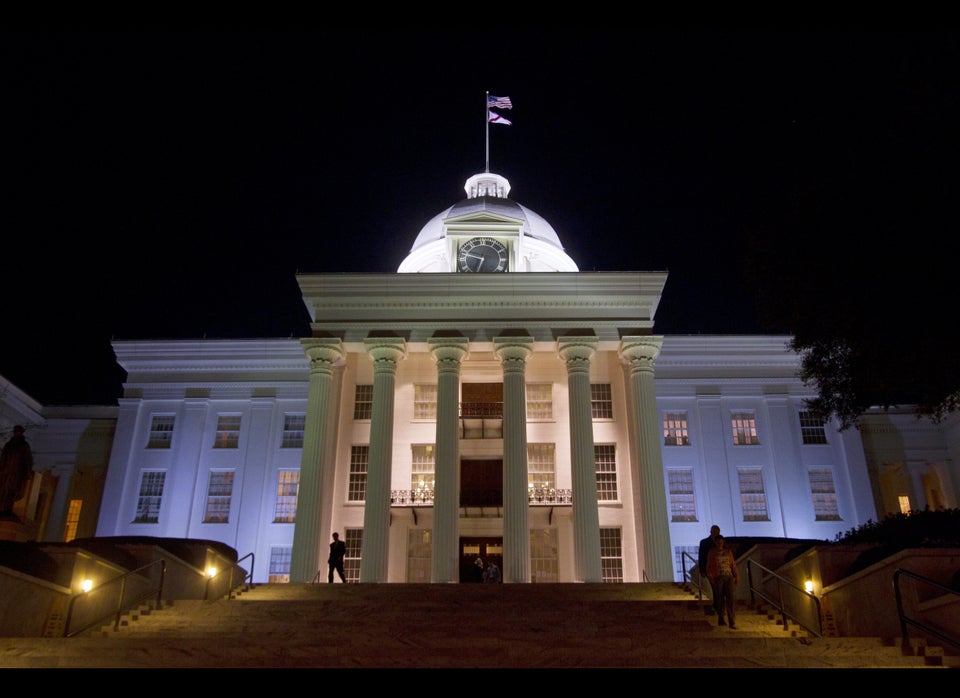 U.S. State Capitol Buildings
Popular in the Community