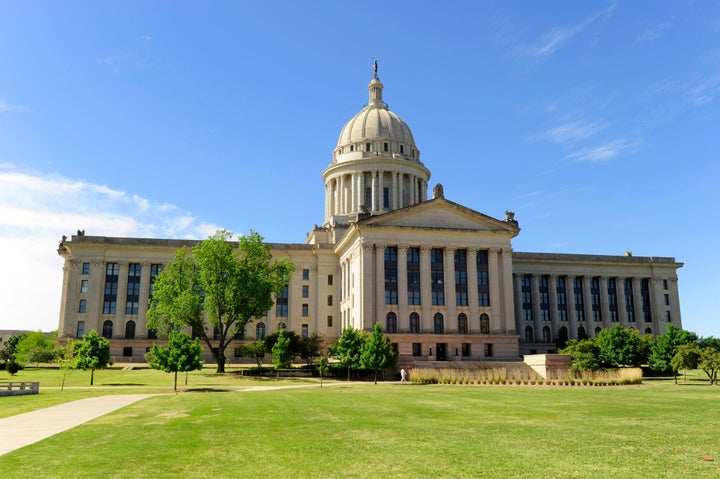 A Republican state senator in Oklahoma has introduced a bill banning aborted human fetuses in food, despite the fact that there are no known foods or food products that actually contain aborted fetuses.
Sen. Ralph Shortey of Oklahoma City introduced on Tuesday Senate Bill 1418, which prohibits "the sale or manufacture of food or products which contain aborted human fetuses." He says he based the bill on an article he read online about an anti-abortion group boycotting companies that allegedly use embryonic stem cells to research and develop artificial sweeteners.
"People are thinking that this has to do with fetuses being chopped up and put in our burritos," Shortey told NewsOK. ""That's not the case. It's beyond that.
"There are companies that are using embryonic stem cells to research and basically cause a chemical reaction to determine whether or not something tastes good or not," he said. "As a pro-life advocate, it kind of disturbed me that we would use aborted embryos or aborted human fetuses to extract stem cells and use them for research to basically make things taste better."
PepsiCo did partner with food product development company Senomyx to develop a new low-calorie sweetener, but the company denied using fetal tissue in its research in an April 2011 email to Children of God for Life.
"Unfortunately, there is some misinformation being circulated related to research techniques that have been used for decades by universities, hospitals, government agencies, and private companies around the world. These claims are meant to suggest that human fetal tissue is somehow used in our research," wrote Margaret Corsi, a spokesperson for PepsiCo. "That is both inaccurate and something we would never do or even consider. It also is inaccurate to suggest that tissue or cells somehow are being used as product ingredients. That's dangerous, unethical and against the law. Every ingredient in every one of our products is reviewed and approved for use by the U.S. Food and Drug Administration."
Neither Senomyx nor PepsiCo responded to The Huffington Post's requests for comment.
Even if Senomyx did use aborted fetal cells in its taste testing process, Shortey's bill does not address that particular practice. It addresses the issue of aborted fetuses in food, which is a problem that does not exist.
As it stands, the bill has no cosponsors, and Oklahoma Senate President Brian Bingman (R) does not seem to be taking it very seriously.
"You can't control what a guy does when he files legislation," he said on Tuesday. "It's all a process, and at the end of the day you want to look at the final bills that are actually passed and signed by the governor."
Popular in the Community