This gigantic rabbit is just a hare under 55 pounds.
Ralph, a 4-year-old Continental Giant from the United Kingdom, reclaimed the Guinness World Record for the largest rabbit -- a title he took from a bunny that outweighed him in 2010, according to Fairfax News.
The bodacious bunny binges on about $90 worth of food a week. Each insane daily meal includes cabbage, broccoli, corn on the cob, half a cucumber, a carrot, sweetcorn, two slices of brown bread, two apples, half a bag of watercress and crackers.
She cares for Ralph at her horse rescue facility in East Sussex, and relies on donations from visitors to help feed the behemoth. She says Ralph is "fine and healthy."
"We have got a big place here and he can go anywhere he wants. He has a fantastic life and is not just kept in a hut. His diet is incredible," she said.
He comes from a line of gentle giants. His mom, Amy, held the record for biggest bunny until she died of a heart attack four years ago, and his dad's heft earned the previous record, MSN reports.
Related
Before You Go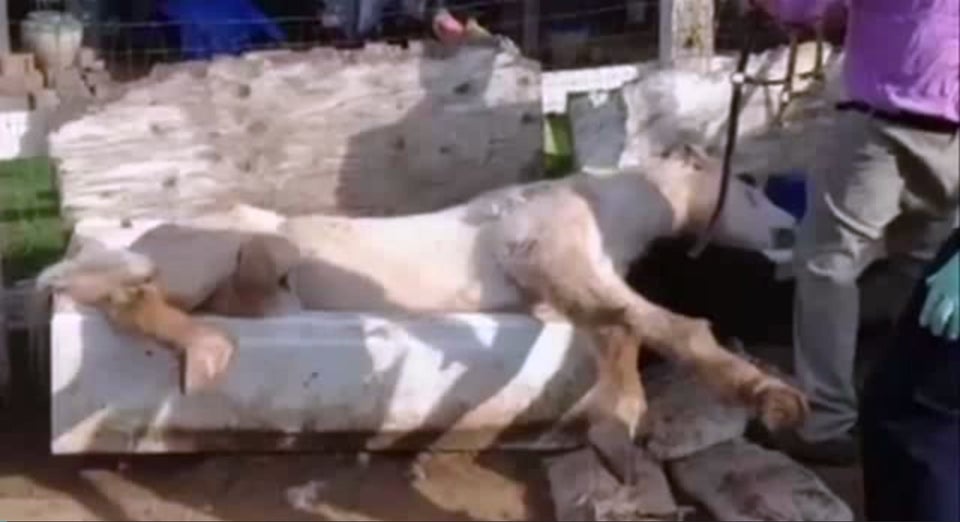 Animals In The News
Popular in the Community