Ralph Yarl, the Black teen shot in the head by a white Kansas City man for going to the wrong home to pick up his younger siblings, has been crying "buckets of tears" since he was wounded last week, his mother said on Monday.
In her first interview since the shooting, Cleo Nagbe told Gayle King on "CBS Mornings" that her 16-year-old son is "doing considerably well" physically, but he is still dealing with emotional trauma.
"He's able to communicate mostly when he feels like it," Nagbe said. "But mostly he just sits there and stares, and the buckets of tears just roll down his eyes. You can see that he's just replaying the situation over and over again, and that just doesn't stop my tears either."
Yarl left his home on Thursday night to pick up his twin younger brothers from their friend's house, as requested by his mother. While the teen had the correct house number, he turned onto the wrong street and pulled into the driveway of Andrew Lester, an 84-year-old white man.
After Yarl rang the doorbell, Lester shot at him through the front door's glass — one bullet struck him above his left eye, and one in his upper right arm, his mom said. The boy visited several neighbors' homes before he received medical attention. Yarl was hospitalized for his injuries, and returned home on Saturday to continue his recovery.
"He got a couple of bullets inside his body, instead of a couple of twins coming out and giving him a hug," Nagbe said.
The head wound, she added, caused "extensive" injury because the bullet lodged there for up to 12 hours before it was taken out.
"The residual effect of that injury is going to stay with him for quite a while. He's home, but I want to remind everybody that Ralph is home because he's surrounded by a team of medical professionals," she continued, referring to family members who are health care providers. The boy's mother is a seasoned nurse, his aunt is a physical therapist and his uncle is a medical professional.
On Monday, Clay County Prosecutor Zachary Thompson charged Lester with felony first-degree assault, punishable by a maximum of 30 years to life in prison, and armed criminal action.
Lester told investigators he shot Yarl because he "feared for his life," which civil rights attorney Lee Merritt said sounds "awfully familiar."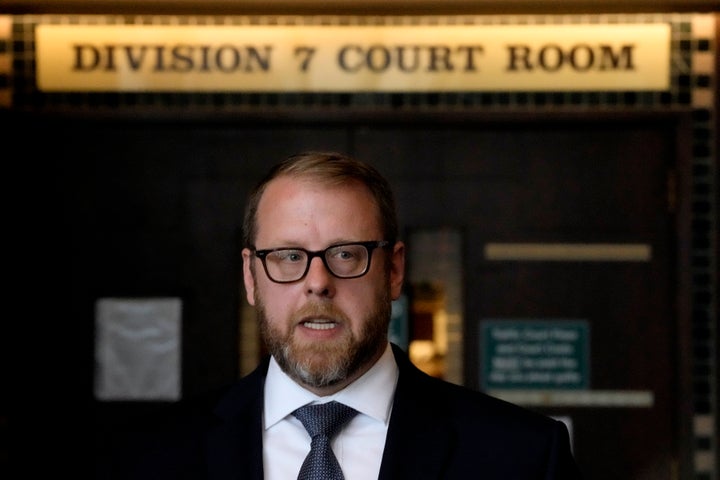 "We know that Blackness in and of itself, just being Black, has been seen as a threat often in this country," said Merritt, who along with civil rights attorney Ben Crump is representing the family. "And so when we hear him say, 'I feared for my life,' and we know the only thing he was confronted with was a 16-year-old ringing his doorbell, it is obviously unjustifiable for him to decide to use deadly force against this so-called threat. Again, Blackness is not a threat."
Thompson, who said he believes there is a "racial component" to the shooting, plans to meet with Yarl's family on Tuesday. Merritt said he is looking forward to hearing the prosecutor elaborate on the racial aspect.
Yarl's friends and family have described the high school junior as kind, quiet, gifted, smart and musically talented. Nagbe recalled how her arguments with Yarl include telling him to put "down the sheet music" so he could finish homework for his English class — his only non-college-level course that she said is "boring for him."
Yale University has twice asked Yarl to apply to the school, and the teen bonded over music — particularly the clarinet — with President Joe Biden during a call on Monday.
Correction: A previous version of this story incorrectly listed Lester's age as 85.
Related
Popular in the Community