Ramadan is the ninth and holiest month in the Islamic calendar. It's a time of fasting, contemplation and increased charitable giving for many of the world's 1.6 billion Muslims. The month is meant to be a physical and mental challenge ― but for some Muslims, it is particularly grueling because of where they live.
Fasting for Ramadan typically lasts during the daylight hours. Able-bodied Muslims are encouraged to refrain from eating, drinking, smoking and having sex between the Fajr prayer, which is said at dawn, and the Maghrib prayer, which is said right after sunset.
That means Muslims in northern countries where daylight can last more than 20 hours, face a particularly tough challenge. In Reykjavik, Iceland, some Muslims are looking at about 21 hours of fasting this Ramadan. On the other hand, Muslims in Punta Arenas, Chile, have just 10 hours and 9 minutes of fasting to prepare for.
Below, HuffPost has put together a map how long the fast lasts in different cities in the world. In 2017, the first full day of Ramadan is expected to fall on May 27 in the United States, although the date can't be confirmed until the moon is sighted.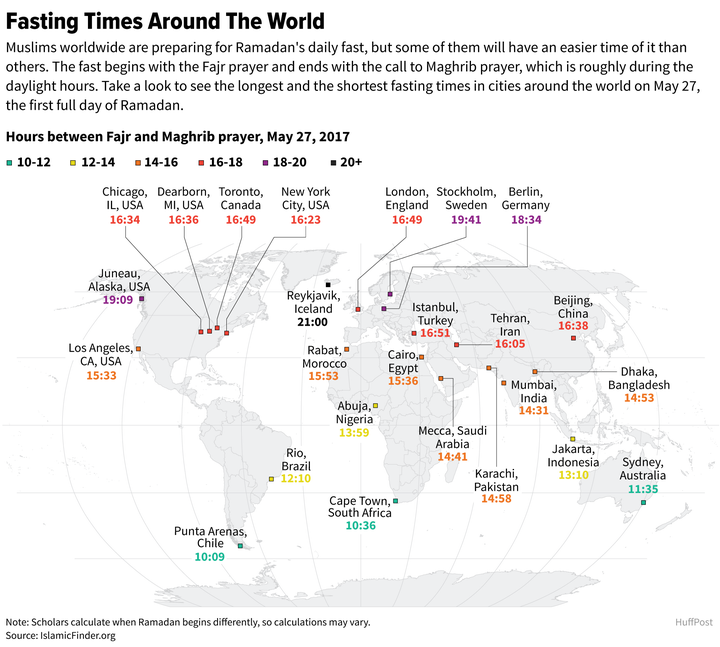 Graphic by Alissa Scheller for The Huffington Post.
Regardless of where they are in the world, people who are sick, elderly, pregnant, menstruating, or traveling are not required to observe the fast.
Related
Before You Go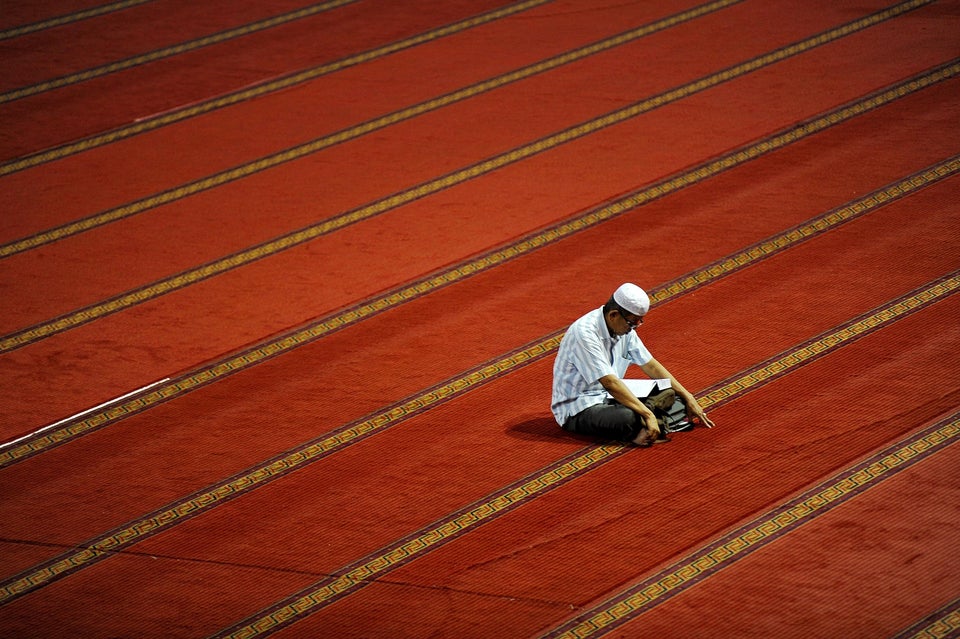 Ramadan Around the World
Popular in the Community