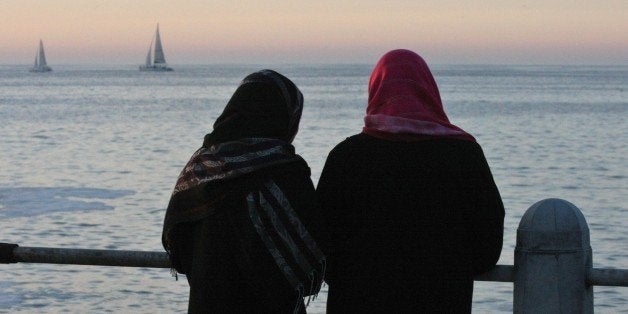 Imam Khalid Latif is blogging his reflections during the month of Ramadan for the fourth year in a row, featured daily on HuffPost Religion. For a complete record of his previous posts, visit his author page, and to follow along with the rest of his reflections, sign up for an author email alert above, visit his Facebook page or follow him on Twitter.
Every year after Ramadan is finished, the very next day a holiday is celebrated by Muslims all over the world called Eid ul-Fitr. One of the things that people are required to do are give a specific charity leading up to Eid called Zakat ul-fitr. The charity goes to those in need and at the Islamic Center at New York University, we try to distribute it to people in our local community.
Last year, there was a young woman in our community that I ended up giving a large sum of zakat ul-fitr to. Amongst other things, her husband was negligent and abusive and her family was not supportive in any way. Rather, they told her they didn't have room for her and couldn't help. Knowing her personal situation and some of the things she had gone through, it was clear that she should be one of the people the zakat ul-fitr was given to. When I gave it to her, she took it from me and after a couple of minutes handed it back.
I was somewhat perplexed and asked her if she didn't need it. She responded that she most certainly did, she just didn't know what she was supposed to do with it. She had never paid a cell phone bill or credit card bill in her life. She never managed her own bank account or balanced her own budget. She needed more than just money. And we, unfortunately, were not providing it.
This woman, like so many others, needs a variety of services to help her get back on feet. Something that teaches her basic computer and life skills, how to write a resume, how to apply to a job, etc. In addition to her professional and personal development, she needs a place to live that is secure and safe from her abuser and counseling services to help her process everything she has gone through. How could she get all of that on her own? I felt foolish just handing her money.
A man once come to the Prophet Muhammad, peace and blessings be upon him, asking for financial support. The Prophet asked him what he owned in his home and other than a blanket that he and his wife used to sleep on, they owned a plate. The Prophet asked him to bring the plate and then following one of the congregational prayers, he asks the people in attendance who would purchase the plate. He received a bid for it and then asked who would give more for it. The money that was raised was then used to purchase the blade of an axe. The Prophet then put a piece of wood in it to serve as its handle and gave it to the man so that he could cut his own wood and sell it to make money. His solution was long-term, not just in the moment.
Since Ramadan began, I've seen and been in contact with numerous women who are in need of support and help. Amongst them are three women whose husbands have been unfaithful to them, a woman who became pregnant and then abandoned by the man who impregnated her, a convert on the verge of homelessness whose family has disowned her and local community won't invite her into their homes let alone provide her with support, and a survivor so frustrated with the lack of resources available to her that she is starting to doubt her faith because she doesn't understand why Muslims haven't built a support system for people in her situation. For each one of these women, there are thousands more who need our help. And for each one of these women, there are hundreds of thousands of us who can help.
Our issue is that when we think of our charitable giving, especially that which is religiously mandated, we think of it too much at times of the fulfillment of our obligation and not what the beneficiary class is really in need of. I can give to solely fulfill my obligation or I can give to fulfill my obligation and really help someone in need the way they need help. It wouldn't really take that much for us to do the latter other than the time and patience necessary to strategize and become better organized, as I wrote about yesterday.
For the last few years, the Islamic Center at NYU has hosted a fundraising iftar dinner, proceeds of which would go towards a charitable cause. Each year we have raised about $250,000 respectively. This year we will be working with a local social service organization called Smile and our proceeds will be going towards their Women in Need fund. What is appealing about working with them is the holistic approach they take in helping their clients get back on their feet. We've already raised more than $6,500 a week ahead of our July 22 dinner and continue to raise more. We're hoping to raise $150,000 as part of our #ICNYU4Women: Smile for Empowerment Campaign. If you would like to contribute, you can do so online here. All donations are Zakat-eligible and tax-deductible. You can find more details on the event itself on our Facebook event page.
Try to make your giving this Ramadan something that is more mindful of what people are really in need of. Connect at a deeper level to people in your community and engage your leadership to maximize the potential of your giving by being strategic about it. Like most everything we're learning this month, our giving shouldn't be about us, but about others.
Here's me in one of our T-shirts to raise awareness -- picture taken by the fabulous Shanjida Chowdhury.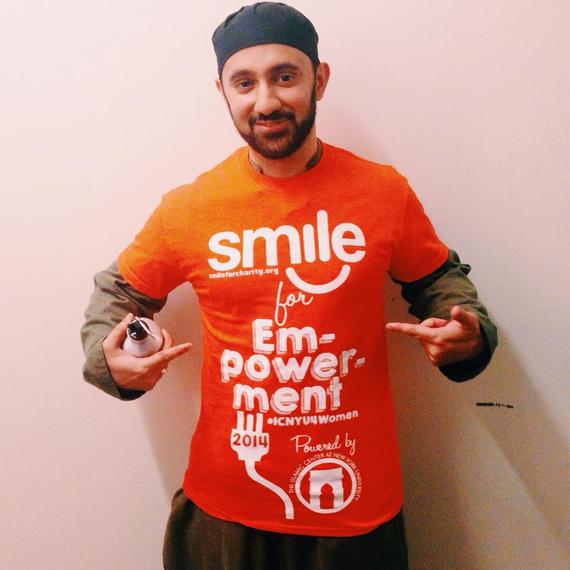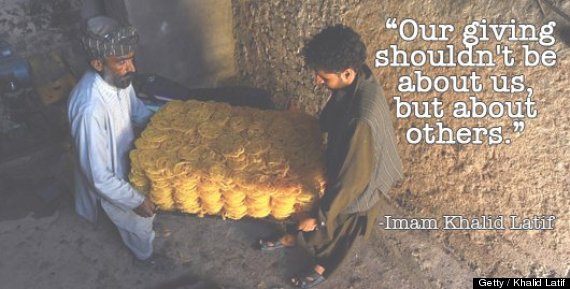 REAL LIFE. REAL NEWS. REAL VOICES.
Help us tell more of the stories that matter from voices that too often remain unheard.