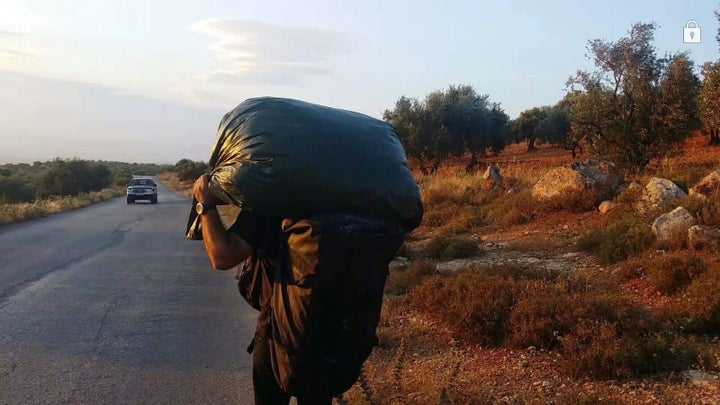 Fighter jets roar overhead. Children wail in the background as they are brought to safety in an underground bunker.
This is the typical backdrop these days in the Syrian city of Aleppo, which has not experienced any reprieve from airstrikes or bombings in months.
The past week in Aleppo has been considered the worst assault that the city has experienced in recent memory. Hundreds have been killed and strikes continue to target medical facilities.
Luckily, there are brave volunteers who are catering to those in need.
Rami Adham is a Syrian-Finnish man who started Suomi Syyria, a charity that offers food and assistance to the people still living in the country ripped apart by war. Now based in Helsinki, he travels to his home country six times per year, he told The WorldPost on the phone from Aleppo, making it a point to time one of these visits around the holy month. 
Adham founded his organization in 2012 after feeling like he could no longer remain idle while his people were suffering.
"I packed my bag, went with a few thousand euros and went to the Syrian border and started meeting refugees," he said. He then began requesting permission to enter into Syria to provide support to those who haven't fled.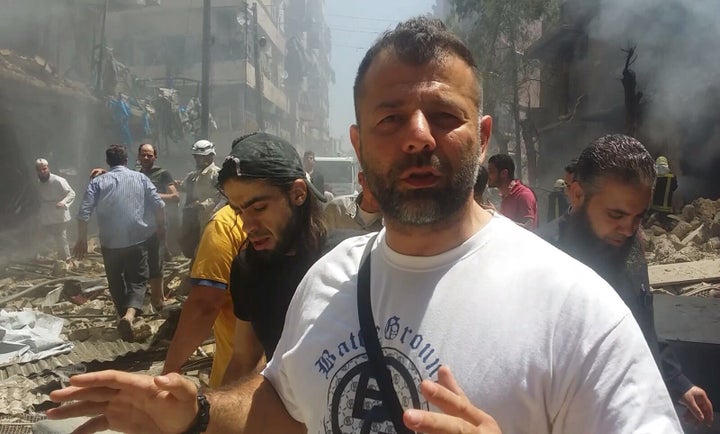 The government of Syrian President Bashar al Assad has been battling rebel groups for months for control of the city, placing civilians in grave danger of being caught in the crosshairs.
And the "cessation of hostilities" agreement that technically went into effect in February and was extended in May is moot. The government's battle to retake the city from rebel groups is bolstered by Russia, which just said last week that it would continue providing intensive air support to the Assad regime.
The international community has repeatedly demanded ceasefires in countries like Syria and Afghanistan during Ramadan.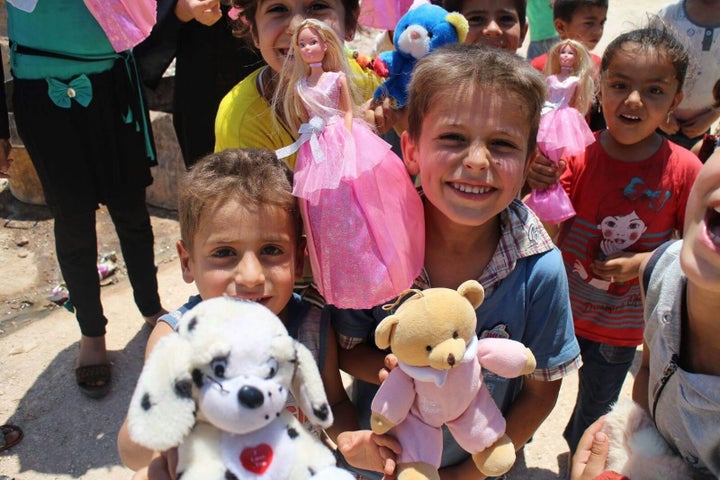 But the airstrikes are incessant, Adham said. They normally begin around 6 a.m., he said, except when it rains.
People take the opportunity during the rain to "enjoy the silence," he said. "I've seen people sitting on their balconies."
"It seems like they are working hard to push people out of Aleppo so they can bomb it totally off the map," he added. The city, the largest in Syria, was once the country's business hub.
Morale is overwhelmingly low, Adham said: "Death provides a relief for those civilians living here. I've heard numerous times people congratulating each other on the loss of certain relatives."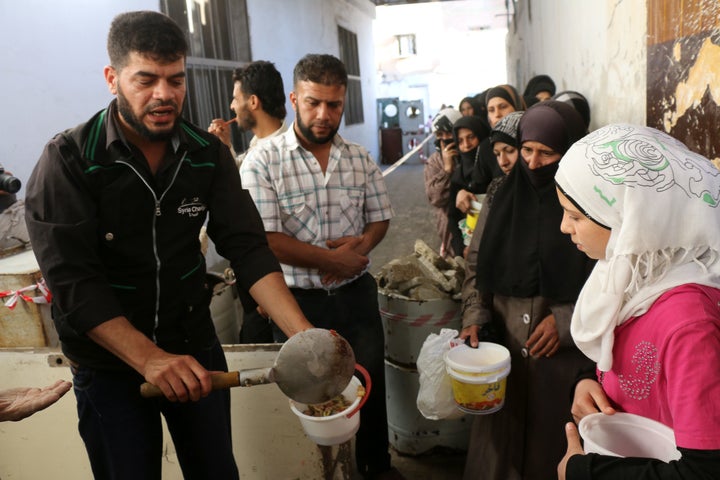 Because the roads are totally shut off and cornet rockets target any vehicles that attempt to defy the closures, Adham said he had to walk 8 miles to Aleppo on the Castello Road, which some have begun referring to as the "road of death."
"Shops are pretty much closed, everybody barricaded in their homes; the city is pretty much like a graveyard," he said.
The few shop owners left will open their doors in the afternoon, he added, in order to allow people to pick up a few things for iftar, an evening meal to break the day's fast. But because food items are virtually nonexistent -- people normally only have access to meat about once a month, he said -- residents rely on organizations like Suomi Syyria to provide meals during Ramadan.
The charity's Facebook page shows photos of Adham and others grilling hundreds of kebabs that they package and distribute to people who line up for food.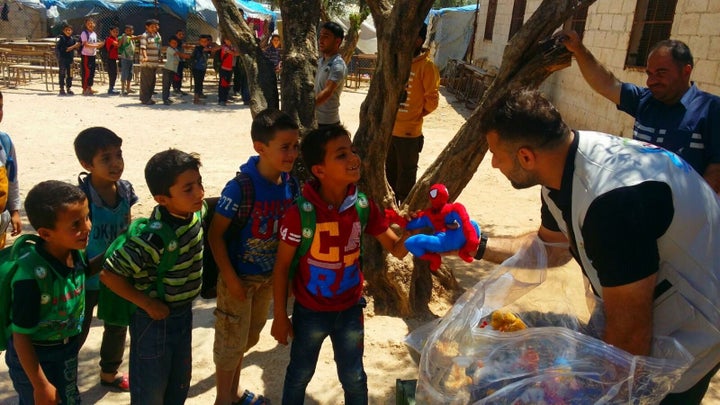 But his primary method of lifting spirits is by bringing trash bags full of donated toys with him to distribute to children.
"These toys are way more valuable than money to buy food and blankets and whatever they need to survive," he said.
The attention he's received with through his charitable work has led to the creation of the nickname "the toy smuggler."
His daughter Yasmin originally suggested giving away her extra toys to children in Syria. After her siblings caught on, Adham began to spread the word in Helsinki, amassing hundreds of items. He brought 600 toys with him on his trip timed around Ramadan, he said.
He completed his latest trip recently, safely returning to Finland after delivering hundreds of toys, food and medical supplies to many.
Calling all HuffPost superfans!
Sign up for membership to become a founding member and help shape HuffPost's next chapter
BEFORE YOU GO
PHOTO GALLERY
Inside A Mobile Amputee Clinic In Syria