NEW YORK -- The New York City police officer who shot and killed unarmed Bronx teen Ramarley Graham has received nearly $25,000 in raises since firing the fatal shot almost four years ago -- all while the NYPD and federal government drag out their investigations of the incident.
Officer Richard Haste, 34, has earned $88,614 this fiscal year, according to public records listed in the Empire Center for Public Policy's SeeThroughNY database. That's compared to the $63,694 he earned in fiscal year 2012, the year he shot Graham inside the teen's Bronx home.
Haste has been stripped of his service weapon and placed on modified duty, or desk duty, since killing Graham. He currently works in the NYPD's motor fleet division, which maintains the department's cars.
Al O'Leary, spokesman for the city's largest police union, the Patrolmen's Benevolent Association, said Haste's raises were automatic.
"Any raises that any police officer, detective, sergeant on up to captain gets is because it is contractually mandated as a result of an agreement between the city and the union that represents the title," O'Leary said. "So suggesting that there is something special or unusual in any raise for any non-managerial member of the NYPD, like Haste, is simply wrong. Everyone in that same title with similar time on the job (longevity pay) got what he got. That's the way it works."
(Three black members of the NYPD's motor fleet division filed a lawsuit against the department earlier this year, saying they were denied promotions and raises that were given to their white colleagues.)
Haste earned a salary of approximately $76,000 in the 2015 fiscal year, according to Empire's records. He also received over $2,000 in overtime pay and $10,147 in "other pay," which Tim Hoefer, executive director of the Empire Center, said is a "designation for which there can be dozens, if not hundreds of categories, ranging from uniform allotment, to car allotment, to back pay, or cash out."
In fiscal year 2012, Haste earned a salary of over $53,000, plus nearly $9,000 in overtime and close to $4,800 in other pay.
That same year, a grand jury voted to indict Haste, but the indictment was tossed out because of a prosecutorial mistake. A second grand jury declined to indict Haste. Grand jury proceedings are sealed, and it's not known what evidence Bronx District Attorney Robert Johnson presented to the jury.
The NYPD Internal Affairs investigation has been ongoing since the day of Graham's death. The Department of Justice officially launched its investigation in September 2014.
And so while Haste -- who wasn't authorized by the department to talk to HuffPost for this story -- has received his pay raises, Graham's parents continue to wait, and wait, for the investigations to conclude. It's only then, they said, that they might get a full accounting of what happened to their son or an explanation for why Haste didn't go to jail.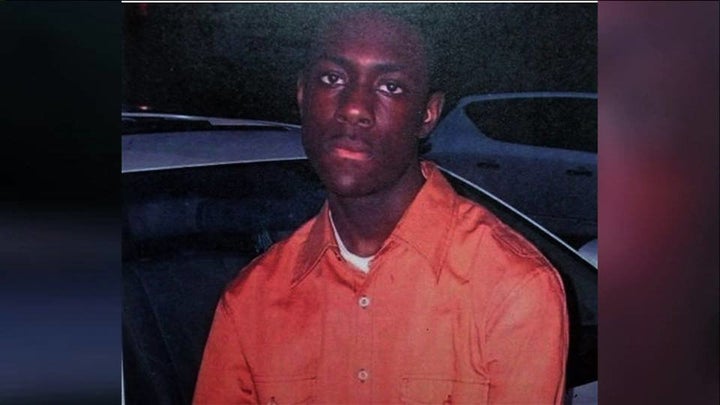 Frank Graham, the slain teen's father, said hearing about Haste's pay bump made him "angry."
"This is what you do?" he said. "Reward these guys for killing innocent people? How is this possible? I'd like to ask the current mayor, the city council, the commissioner: How is this possible?"
Loyda Colon, co-director of the Justice Committee, a member group of Communities United for Police Reform, called Haste's raise an "outrage."
"Unfortunately, it's also one of many instances of officers who unjustly kill black and Latino/a New Yorkers being rewarded rather than held accountable," Colon said. "We just saw this happen with Kenneth Boss, one of Amadou Diallo's killers. About a month ago, James Connolly, who killed John Collado in 2011, was given an award at One Police Plaza."
"These are just a few examples," Colon continued. "This pattern sends a message to New Yorkers of color that their lives are not valued and a message to officers that brutality is not only condoned but encouraged."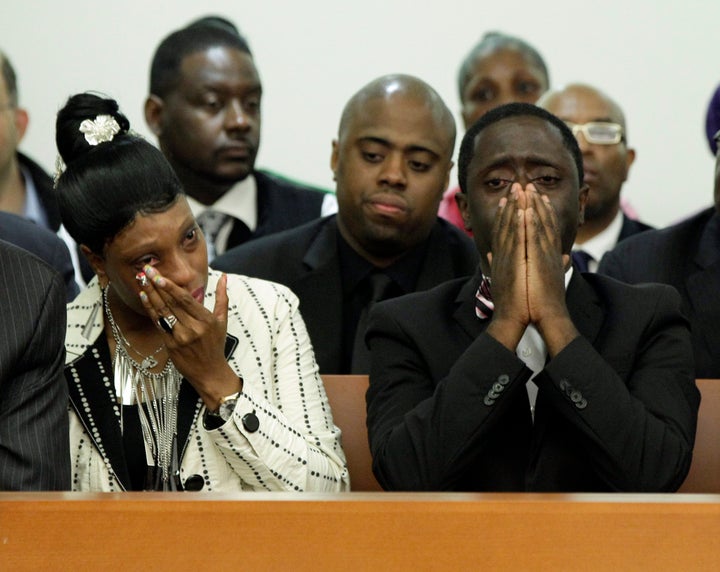 On Saturday, during a rally with Rev. Al Sharpton in Harlem, Kadiatou Diallo condemned the NYPD for promoting Boss, one of the NYPD officers who, in 1999, shot and killed her unarmed son, Amadou Diallo.
"It was like a knife through my heart," Diallo said of Boss' promotion to the rank of sergeant last week. "Because I believe if someone, a police officer, has been empowered by holding his gun and going abusing it and killing innocent people, he should not be entitled to do the same work."
Connolly, the other officer Colon mentioned, shot and killed John Collado in 2011 after Collado stepped in to break up a fight between Conolly and another man. Connolly was not in uniform at the time. He was not indicted for Collado's death. Last month, Collado's family reportedly protested outside police headquarters as Connolly received an award. It's unclear what the accolade was and why Connolly received it. Neither the NYPD or the Detectives' Endowment Association replied to a request for comment.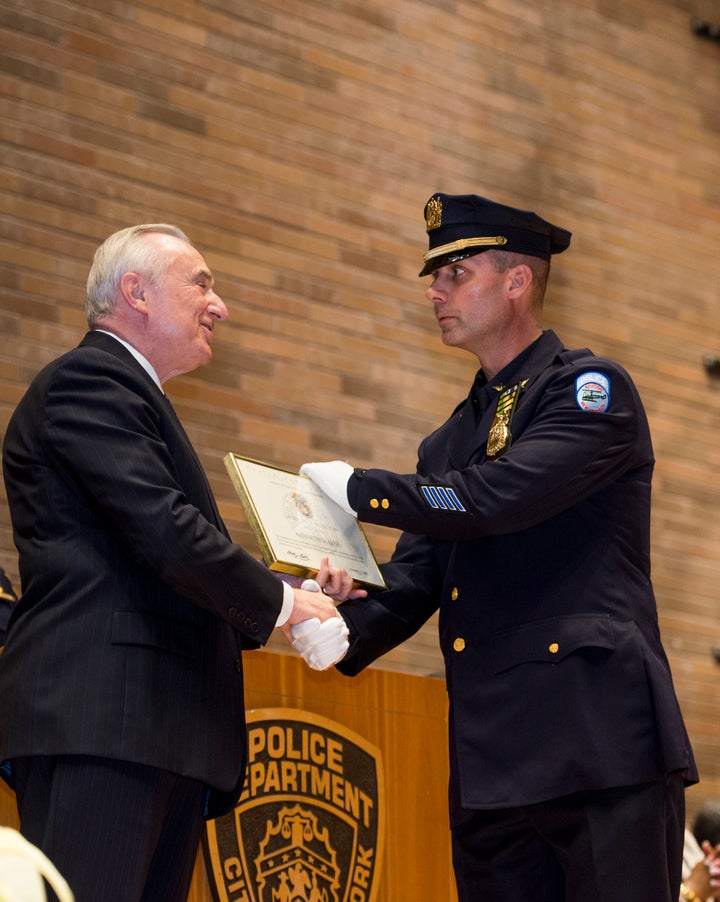 "I'm not surprised," Constance Malcolm, Graham's mother, told The Huffington Post when she learned about Haste's raise. Whenever an officer kills an innocent person, she said, they seem to "either get promoted or get a raise."
It sends a message to other officers, Malcolm added, that they can get away with misconduct.
And while Haste has carried on working at the NYPD, the four-year anniversary of Ramarley's death is approaching, she said, and "I still don't know what happened to my son."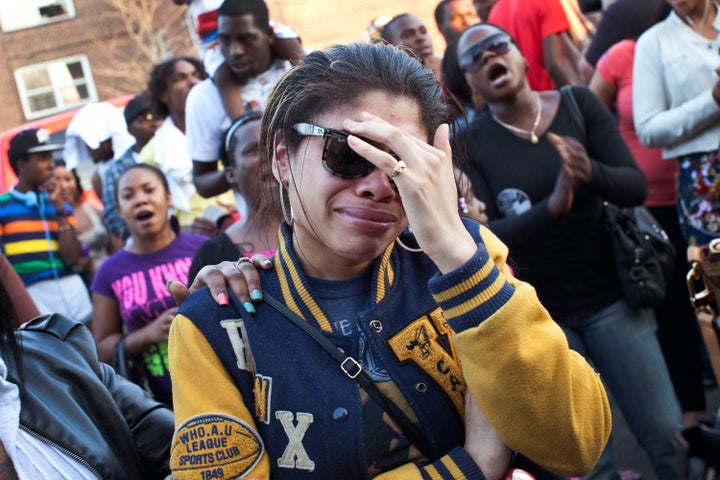 On Feb. 2, 2012, the NYPD says a narcotics unit saw Graham "adjust his waistband" outside a Bronx convenience store -- a sign that the teenager might have had a gun. The police also suspected that Graham had recently participated in a drug deal.
According to the NYPD's account, Graham ran when the officers approached him. But surveillance footage shows him calmly walking up to his mother's East 229th Street apartment building, opening the door and walking inside. Moments later, Haste and one other officer run up to the building, guns drawn, and attempt to kick down the door.
After about five minutes, the officers get inside the building, go up the stairs and knock in the door to the apartment. They did not have a warrant.
Haste then confronted Graham in the bathroom, where the teen was trying to flush a bag of marijuana down the toilet, according to the NYPD. Ramarley allegedly reached for his waistband during the confrontation, which prompted Haste to pull the trigger.
But no gun was found on Ramarley, nor anywhere in the apartment. He was unarmed.
Ramarley's grandmother, Patricia Hartley, and his 6-year-old brother, Chinnor Campbell, witnessed the shooting.
"Why did you shoot him? Why you killed him?" Hartley asked Haste, according to the account of events provided in the family's lawsuit against the city.
"Get the f**k away before I have to shoot you, too," Haste allegedly responded, before pushing the tiny 58-year-old into a nearby vase.
Although Haste testified to two grand juries about the shooting, the testimonies were never made public. The family settled its lawsuit earlier this year for $3.9 million, precluding the NYPD from publicly defending Haste's actions in court.
Graham's family says it opted to settle the suit, which likely would have lasted years, so that young Chinnor wouldn't have to relive the trauma of his brother's death.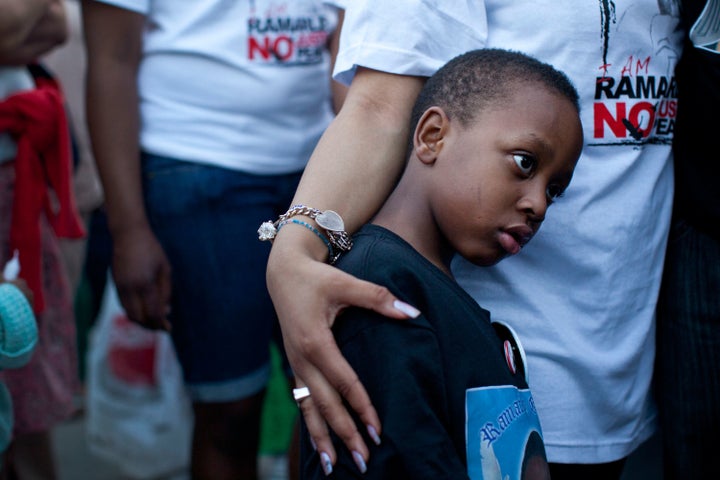 Meanwhile, the NYPD Internal Affairs investigation into Graham's death is still ongoing, and the city remains tight-lipped about what happened that day.
Dr. Maki Haberfeld, a professor at the John Jay College of Criminal Justice in New York, said that while there are many factors that can slow an investigation -- such as changes in police leadership or internal affairs staff -- she was "surprised" to hear that the investigation into Ramarley's death is still ongoing.
"Four years is not a normal amount of time," she said.
One possible explanation, she added, is that the Justice Department explicitly asked the department to withhold its findings until it concluded its own investigation, although such requests are "uncommon."
The NYPD did not respond to multiple requests for comment on this story. A spokesman for the U.S. Attorney for the Southern District of New York would only say that DOJ's investigation into Graham's death is ongoing.
Haberfeld added that "like with any criminal investigation, the longer the time, the lower the chances you're going to discover anything. You rely on the witnesses -- and people's memory, you know, that's not as efficient years later."
Popular in the Community