Question: Who has two eyes, can take eight selfies at once, and is an absolute sucker for underwater photography?
Rambo the octopus, that is, who lives at Kelly Tarlton's Sea Life Aquarium in Auckland, New Zealand, and recently learned to snap pictures of guests there using a waterproof digital camera mounted to the side of her tank.
Trainer Mark Vette (the same trainer who taught dogs to drive cars) helped Rambo perfect her technique, which involves depressing a bright red button attached to the camera's shutter every time she hears a buzzer.
"She learned the buzzer in three repetitions," Vette told New Zealand's One News, commending Rambo on committing each of her nine brains to the task. "If I had a dog that did it in 10, I'd be very happy. A cat would take 20. A human would probably take 15."
Related
Before You Go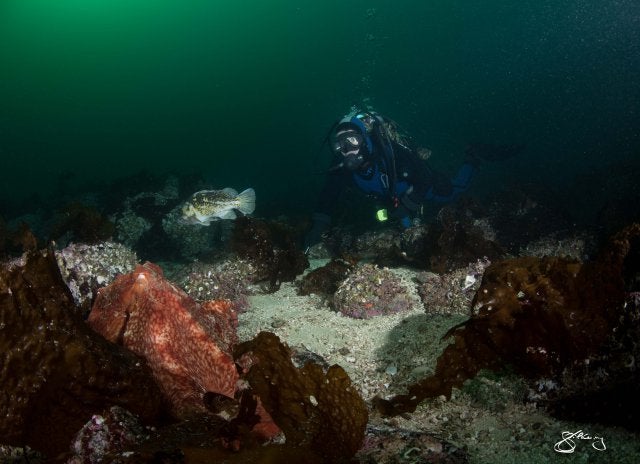 Giant Pacific Octopus Hugs Diver In B.C.
Popular in the Community