The world has gone a bit overboard with ramen. The trendy Japanese noodle has made its way into burgers, pizza and corn dogs. None of this makes much sense (noodles to complement an already carb-laden Italian dish? Why?)
But none of these compare to the catastrophe that is ramen pudding. It's a new trend that's allegedly taken Taiwan by soupy storm. The dish calls for instant ramen and a store-bought Japanese pudding that's closer to flan than the Snack Pack that stole the show in your childhood brown bag.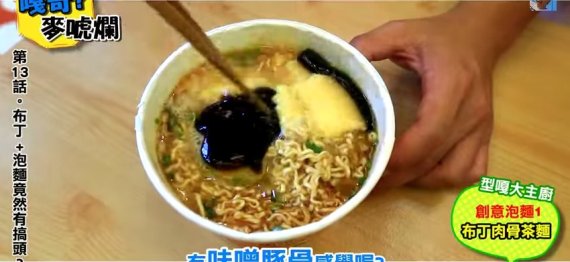 Photo: Youtube/Cai Aga
"What kind of pudding complements chicken bouillon?" is a question no one should have to ask. But we asked exactly that, and found that the answer (spoiler!) is a resounding "none."
Requesting a few brave taste-testers proved to be a stimulating task of its own. "I mean, I'll do it, but it does NOT sound good," said one honest reviewer.
To prepare the fare, we started with the average styrofoam container of Cup Noodles that can be purchased virtually anywhere.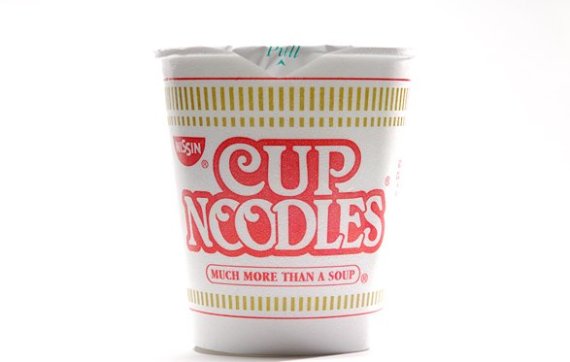 (Note: While we purchased "Chicken," "Beef," "Shrimp," and "Chicken Vegetable" flavors, only the first two were used in this taste test. Participants agreed there was no need to defile the remaining two soups.)
While the container instructs to pour boiling water to the cup's inside line, we left a bit more room to accommodate the additional volume of the pudding.
Next came the flan-esque pudding.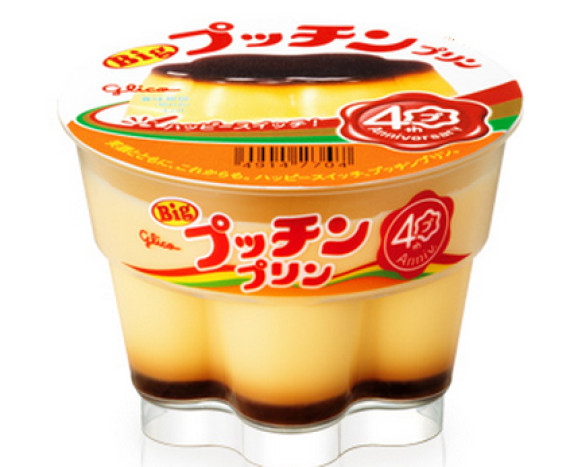 This gelatanous stuff was transferred straight from its plastic cup into the Cup Noodles, once the noodles were fully softened by the boiling water (about three minutes).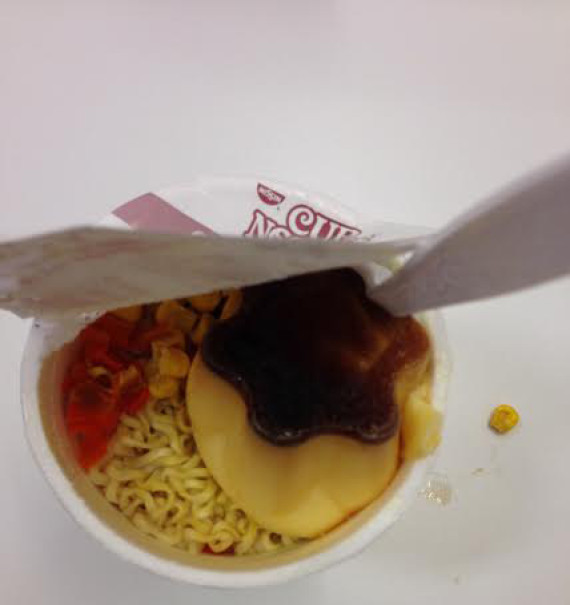 Then we attempted to mix.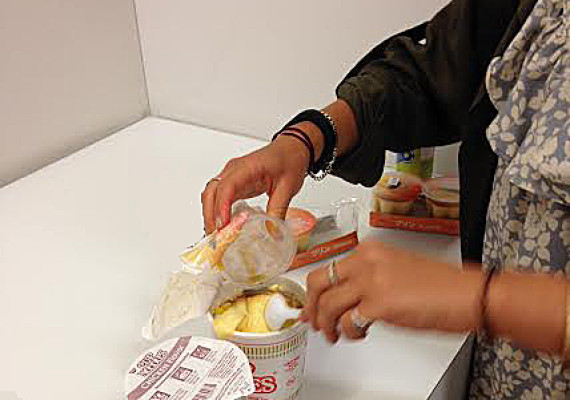 In a hopeful, unrealistic expectation, we crossed our fingers that the pudding would meld with the soup's bouillon broth and transform the dish into a cream-based broth delicacy. That is not what happened. Instead, the pudding broke into what one tester deemed "globs" of unenjoyable sweetness that tainted the noodle soup.
The appearance of the soup made testers want to retreat.
And, at last, when tasters put plastic spoon to mouth, the results were unsavory.
One hopeful tester thought the pudding might add a tofu-like consistency to the soup. But the dream was made in vain. "It wasn't as firm as I was telling myself it was going to be in my head," she reported. In truth, eaters just wanted their noodles back. And would happily go to bed without dessert.
For now, let's agree to leave one of our planet's most glorious convenience foods untouched. Dried noodles, salty, evaporated broth and a carefully poured cup of boiling water. That's it. If your soup has you craving a post-dinner flan, why not enjoy it as a post-meal nightcap?
Find a much more action-packed and seemingly positive ramen pudding experience below:
Related