New Yorkers don't seem to mind waiting in lines too much. People will camp out for hours to get tickets for Shakespeare in the Park, and the lunch line at the Madison Square Park location of Shake Shack can snake seemingly forever. The line to get a cronut, a more recent phenomenon, has already become the stuff of legends.
As of this past weekend, there's a new contender for infamously long lines: the ramen burger.
The burger, wrapped in fried ramen noodles instead of a bun, debuted on Saturday at Smorgasburg, Brooklyn's much-heralded food fair. Buzz started spreading before the weekend, resulting in lines like this:
Reactions were mixed but overall fairly positive. Kendrick Lo, one of the lucky tasters, waited nearly two hours for his ramen burger.
"The burger is juicy and delicious," he told The Huffington Post. "They cook it perfectly medium-rare and the ramen noodles work surprisingly well as a bun."
Lo admits that the long line might have had something to do with his excitement, and said he wouldn't wait that long for a ramen burger again. "Waiting so long on an empty stomach will make just about anything seem amazing when you finally get it," he said.
It does look good though:
Here's another shot of the line:
UPDATE: The burger will be back this coming weekend (Smorgasburg opens at 11 a.m.) with 300 available!
Related
Before You Go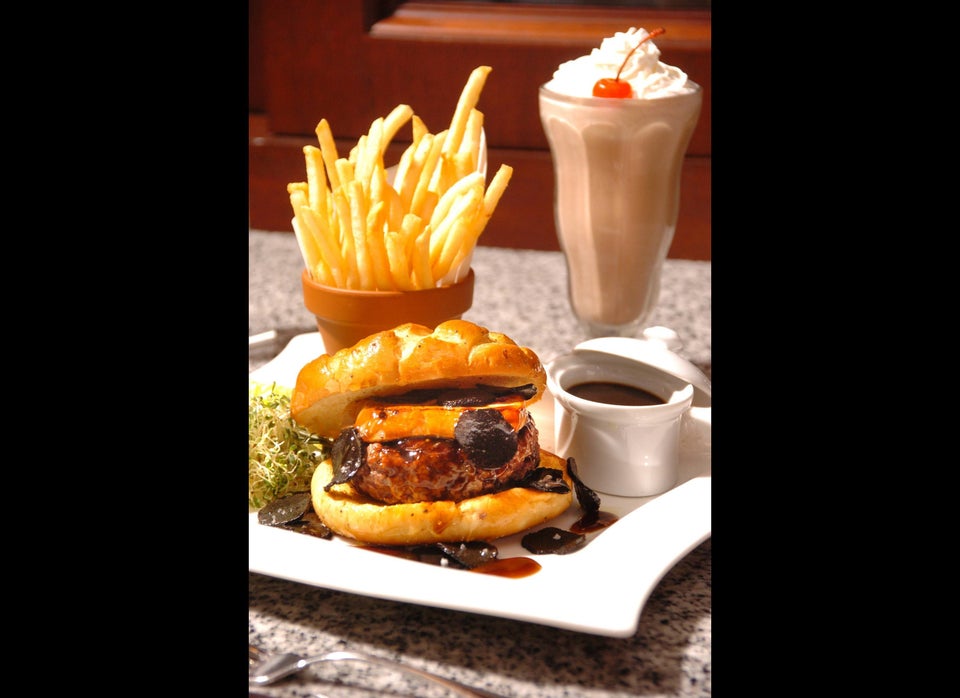 Over The Top Burgers