Chang -- the man (and chef) behind upscale ramen eatery Momofuku-- has just blown our minds with a video tutorial on how to make Ramen Fried Chicken. In the Lucky Peach video above, Chang transforms the traditional Southern dish he mastered long ago into an explosive combination of goodness that he rates as "the best seasoning I've ever had on chicken."
Here's how Chang prepared it:
Step 1: Brine your chicken in salt + sugar mix for 3.5 hours

Step 2: Grind your instant ramen into flour

Step 3: Season ramen flour and buttermilk with ramen seasoning packets

Step 4: Dip chicken in seasoned buttermilk

Step 5: Dredge in seasoned ramen flour

Step 6: Deep fry for 10-12 minutes

Step 7: Sprinkle on more ramen seasoning

Basically, this video gives us hope that we can make Momofuku-quality goodness in our own homes, and surprise the sh*t out of our Southern mothers when we make this for them. No way this tastes anything but awesome.
Before You Go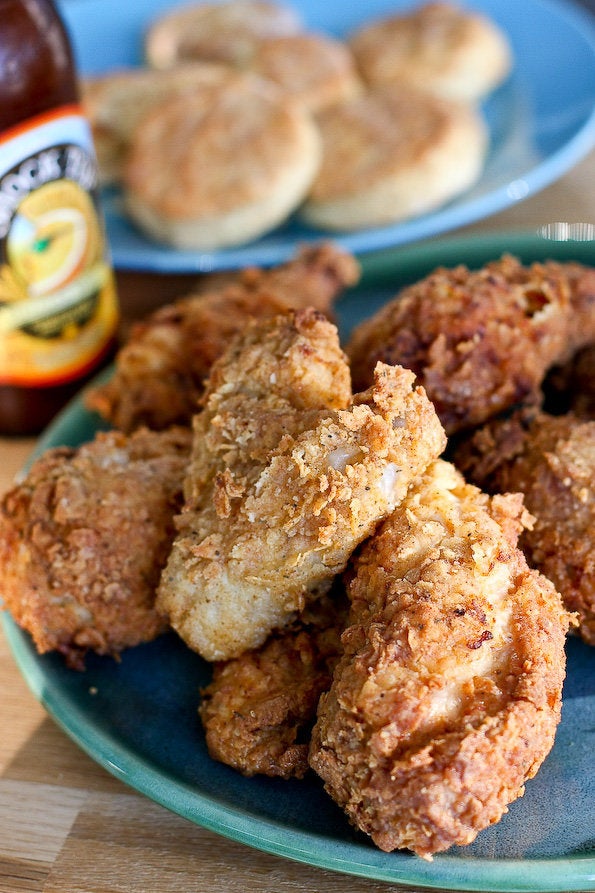 Fried Chicken Recipes
Popular in the Community