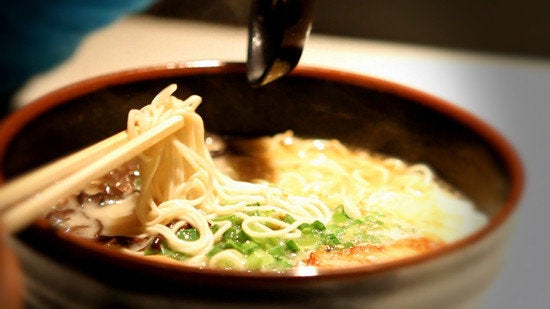 I've always been fascinated by food, but as I've started doing more cooking myself, I've become more and more interested in the individual components of a dish and how they all come together in the end to create something wonderful. This was the inspiration behind a new series of culinary films that I'm making called, "A Culinary Equation."
In the first episode, we travel to Ramen Tatsu-Ya in Austin, TX to break down the classic Japanese comfort food, ramen. Ramen Tatsu-Ya arrived on Austin's culinary scene with a bang last fall and can be credited with jump-starting the current wave of ramen shops in Austin. Their traditional Tonkotsu Ramen is on display here as chefs Tatsu Aikawa and Takuya "Tako" Matsumoto break down the broth, noodles, toppings and (yes) even the slurping of the noodles and tell us how it all comes together in the end.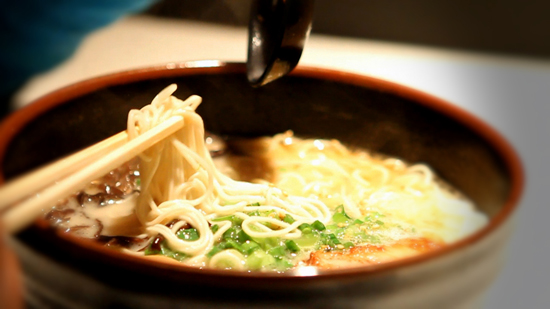 Ramen may seem like just a basic noodle soup, but the crazy amount of work that goes into creating the silky pork broth, light noodles and marinated eggs is mind blowing. "I just think it's a very simple thing, but really hard to do," says Shion Aikawa, the restaurant's Director of Operations.