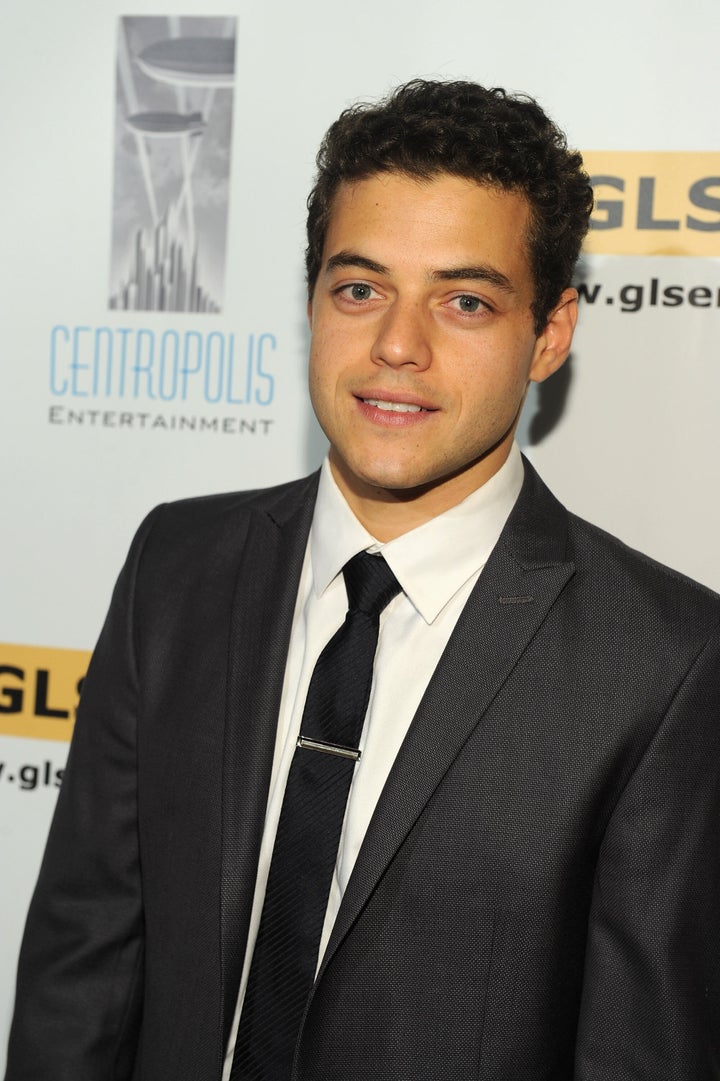 The performances Joaquin Phoenix, Philip Seymour Hoffman and Amy Adams deliver in "The Master" as, respectively, Freddie Quell, Lancaster Dodd and Peggy Dodd, have been rightly hailed as revelatory. It's the supporting contributions director Paul Thomas Anderson coaxed from the rest of his cast, however, that make the film whole: from Laura Dern as a devoted disciple, to Jesse Plemons as Dodd's cynical son, and especially Rami Malek. The 31-year-old actor portrays Dodd's kowtowing son-in-law, propping up scenes against Phoenix's raving Quell throughout "The Master."
"I'm just a small part of an incredible film, but I'm happy to be that small part," Malek told HuffPost Entertainment via phone last week. Malek earned rave reviews for his performance on the HBO miniseries "The Pacific" and has since parlayed that success into screen work in films like "Larry Crowne," "Battleship" and the upcoming "Twilight" finale, "Breaking Dawn Part 2." In "The Master," he plays Clark, a true believer in The Cause (the cult-like religion propagated by the Dodds), as well as Freddie's often wary sidekick.
Malek spoke to HuffPost about the casting process for "The Master," whether Scientology was a big topic of discussion on the set, and what it's like to have Joaquin Phoenix say he wants to fart in your face.
Paul Thomas Anderson films are notoriously shrouded in secrecy, so what was the casting process like?I was away on set, filming, and I got an email from the casting director. From there she asked me to throw stuff on tape and send it back. I knew what it was. I gave it a whole lot of importance and value to what I was doing, even though I was working on another project. It was at the front of my mind. When I got back home, I went in to read again with the casting director and Paul, and, finally, to read with Joaquin. When I met Joaquin, I could not distinguish that it was him. He had already lost so much weight. Seeing him in that state already put me in a great place to begin playing and working with him in the room. It was quite the special and incredible process from the beginning to the end. Especially the casting process. Meeting Paul, someone I've admired for so many years. We both grew up in the Valley, so to see him and audition for him in the Valley was astonishing.
Joaquin's performance is very spontaneous. Were you kept in the dark with what he was going to do from scene to scene?It's all scripted. There's very little improv going on. But Paul just creates this environment of being able to play around with anything. As special and unique a filmmaker as he is, Paul is not beholden to what's on the page, necessarily. But, for the most part, we want to stick to it, because it's undoubtedly better than anything we're going to come up with on our own. Having said that, you want to put your best performance forward. I want to give him everything I'm capable of giving and I know Joaquin wants to do the same, as does everyone else on set. There is this no-holds-barred feeling. I sit across from Joaquin as Freddie and I have no idea what he's going to do next. There was this element running through my veins that almost allowed me to settle in to what might happen, no matter what it was, because that could be the most special thing that happened on the day. So sitting next to this feral, wild tiger, who is unleashed, allows for the most true reactions one could have as an actor.
"The Master" has a surprising amount of humor; during one of the processing scenes, Freddie says he's going to "fart in your face."Humor was definitely a part of the entire film. We had so many laughs while the film was rolling and while it wasn't rolling. Paul's incredibly funny. Phil, as the world knows, is an incredibly funny human being. And Joaquin has a dry, unpredictable sense of humor that can make you laugh almost the hardest sometimes. It can come out of nowhere.
We shot that scene towards the end of the entire film, and by then we had really formed a bond. All of us. So there was this feeling that we could do anything, and have fun and try anything out and be generally loose. We're in the hands of Paul Thomas Anderson, so if he thinks anything goes, anything goes. He's going to make something special at the end of it. There was never any doubt.
Film after film, Paul gets these incredible performances. What makes him such a great director of actors?There's a calm that comes with him. It's not this formidable giant of a man who you picture is going to impress all of his thoughts on you and mold your performance into what he sees. He sets up an entire environment for an actor where one is capable of their best foot forward. Generally the scenes are written so well; they're so dynamic. The story he's telling is so thoughtful. Then little bits of direction here and there lead to this cumulative effect of something being inherently special. It's not one or two things he does specifically as a director; it's every tiny piece of detail that comes together to make a great piece of art. He does it under the radar, so you don't realize what he's doing until you're through the scene. Then it all starts to come back and you start looking at it in hindsight. Like, "Oh, when he left me alone he was getting everything he wanted." Or, "Just by giving me this little note, it changed everyone's performance a little bit." So, rather than being consumed with one note being insecurely about myself or any other actor, I felt one note could change the entire scene for everyone. He does it in a way that no one is ever noticing.
With Paul, it's just trusting what he wants and taking his direction. Being on a Paul Thomas Anderson film, the best decision an actor can make is to listen to Paul Thomas Anderson. Because he's probably not going to steer anyone in the wrong direction. I would alway say go with your gut on any other movie set, but with Paul, I would say go with Paul's gut.
Joaquin is just so good in the film; is that something you notice immediately on set?It's very difficult not to notice how beautiful and special his talents are, right off the bat. When someone is doing something like that directly in front of you, it's apparent within the first 10 seconds. In fact, Paul -- in a very kind of golden-age throwback -- screened the dailies for the cast and crew with a professional projectionist. We had a chance of seeing Joaquin unfold all of his talents. You could see Joaquin just jumping -- radiating -- off the early footage.
Much has been about about the connections between "The Master" and Scientology. Was that discussed on set at all?Paul never said anything regarding Scientology toward me throughout the film, and I spent a good deal of time with him. It was very surprising. Definitely you can see the links, but for the most part, [that story] really took over in the media.
As a young actor, what do you take away from working with performers like Joaquin and Philip?I'm just thinking about this in this moment with you. 50 years from now, if I am still alive -- which I don't know that I will be -- I'll be able to look back and say I got to act with some of the greatest filmmakers and artists of my generation. It would be like working with Marlon Brando and Montgomery Clift and those guys of that generation. Being on set, having the time with them there in the moment and watching their process, it's very inspiring and something I'll cherish. There was never a moment where I felt like I would rather be in a trailer than watching Phil and Amy and Joaquin be astonishing. To have the privilege to sit at a dinner table with those actors, or sit in a room during those processing sessions with those actors. As an actor, you keep hoping for more takes -- not to get it right but to keep watching them work.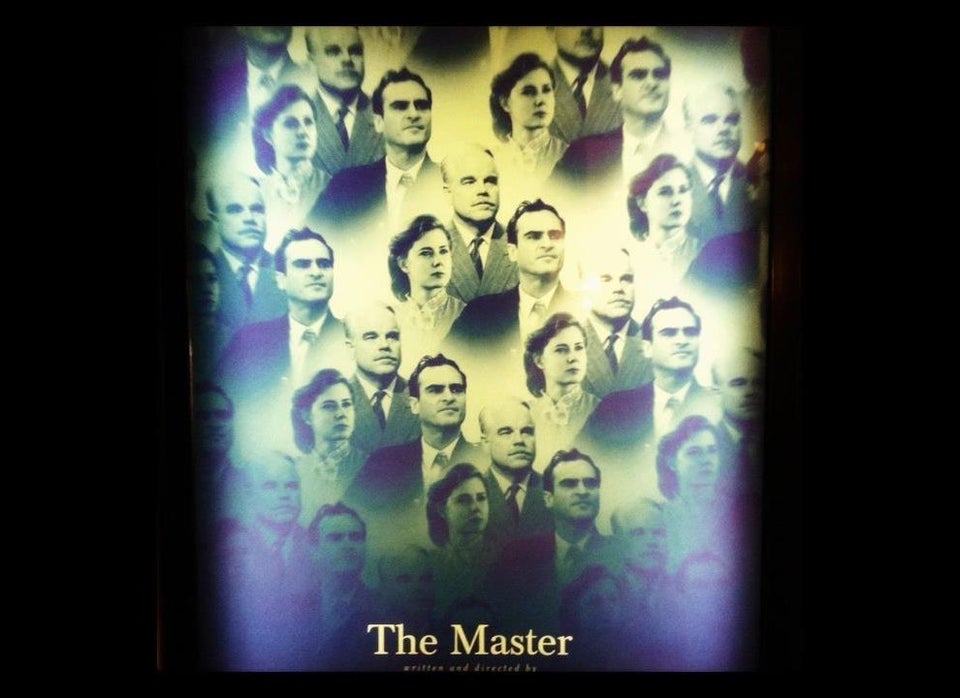 'The Master' Reviews
Popular in the Community