One artist is drawing some serious conclusions about the invisibility of domestic workers.
Ramiro Gomez takes existing images of luxury, such as ads featuring model homes and luxury stores, and alters them to include the invisible workers who work to maintain the settings. This overlooked labor by workers -- including gardeners, cleaners and nannies -- is front and center in a new book released this month.
Domestic Scenes collects years of Gomez's work highlighting the workers who operate behind the scenes.
"I wanted to slow people down, to have them double take, to make them take notice and see," Gomez said in the book's opening essay, according to The Atlantic. "It was strange: Actual humans involved in their labor had become invisible to most people."
"As little as someone might seem to be on the totem pole — they might just be the valet outside of the restaurant — they're important," Gomez told The HuffPost in 2012. "They have thoughts, they have a family, and they have lives."
Many of his pieces consist in painting domestic workers onto ads from upscale magazines, like Architectural Digest; or adding them into David Hockney's iconic California scenes; or placing cutouts of workers into real-life environments.
Born to immigrant parents in Southern California, Gomez knows this reality first-hand: He worked as a live-in nanny himself, for a Beverly Hills family after graduating from college, according to the Charlie James gallery website.
His pieces are designed to bring much-needed attention to workers like him, who make America's economy run, but who are all-too-often forgotten.
"Beverly Hills does not just happen by miracle," Gomez told The Huffington Post in 2012. "You don't get that perfect lawn without the hard work of somebody else."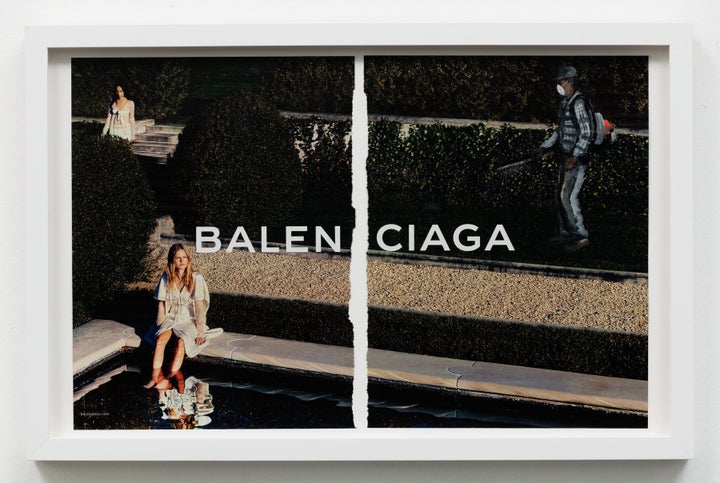 Before You Go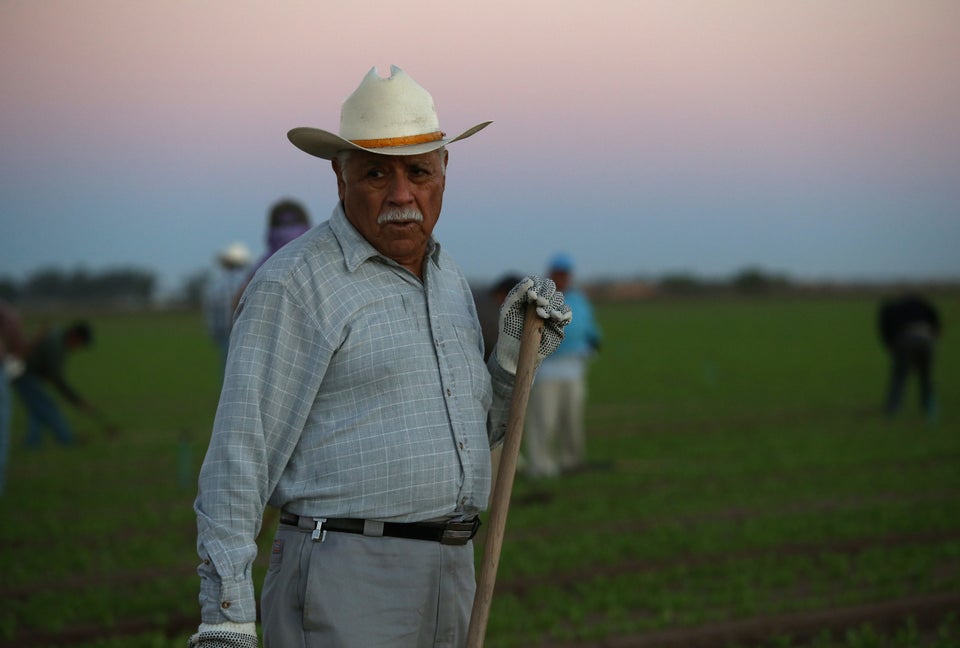 Migrant Workers On Farms
Popular in the Community