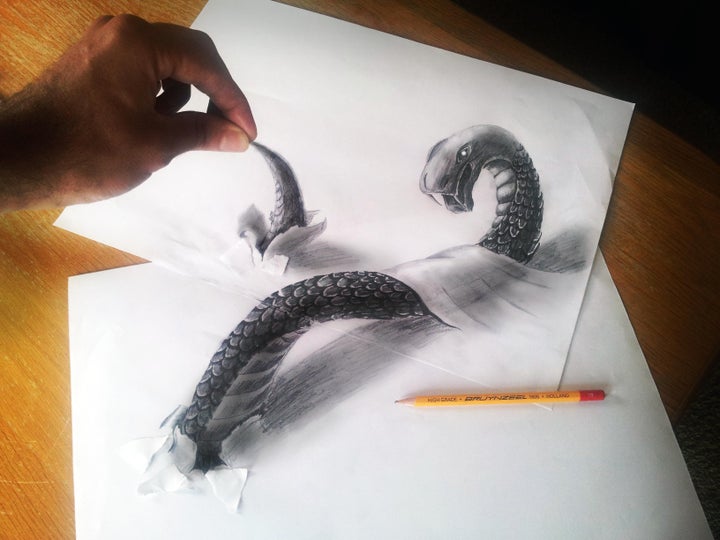 Artist Ramon Bruin is taking hyperrealistic drawings to another dimension. The third dimension to be exact.
The Dutch illustrator is creating realistic 3D renderings of snakes, birds and bridges using a pencil, paper and what we imagine is a vivid imagination. From creeping insects to sprawling structures, Bruin draws impressive cartoons that seem to jump right off the paper.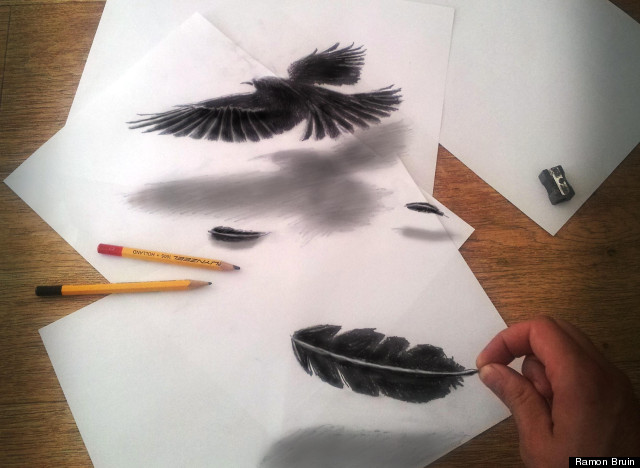 To create the pictures, Bruin uses a technique called anamorphosis, reports The New York Daily News. It involves drawing a detailed but distorted image that appears like a three-dimensional scene when viewed from a certain angle. The artist adds a bit of dramatic touch by inserting hands, pencils and other props into the photographs of his illustrations, heightening the 3D feel. And voila! Meticulous as it might seem, the results are worth the hassle.
Scroll down for more of Bruin's cartoon creations in the slideshow below, and head to his web site for more work. Let us know what you think of the 3D art in the comments section.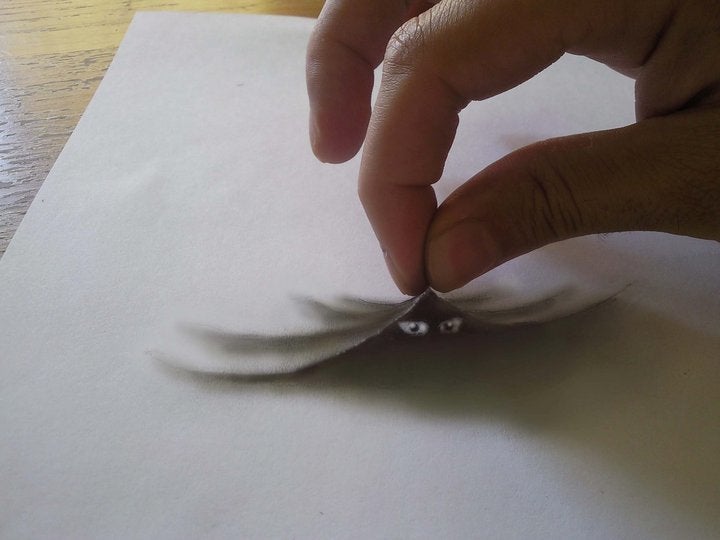 Ramon Bruin
Related
Popular in the Community