Among his many other noble titles, Pharaoh Ramses II could soon add one more honorific: the ultimate slumdog millionaire.
Archaeologists have discovered a massive statue that likely depicts the ancient Egyptian ruler submerged in the groundwater of a Cairo area slum. The sculpture, believed to be some 3,000 years old, lies in Matariya, near the ruins of the ancient city of Heliopolis.
A team of Egyptian and German researchers began excavating the quartzite sculpture, estimated to stand 26 to 30 feet tall, on Thursday.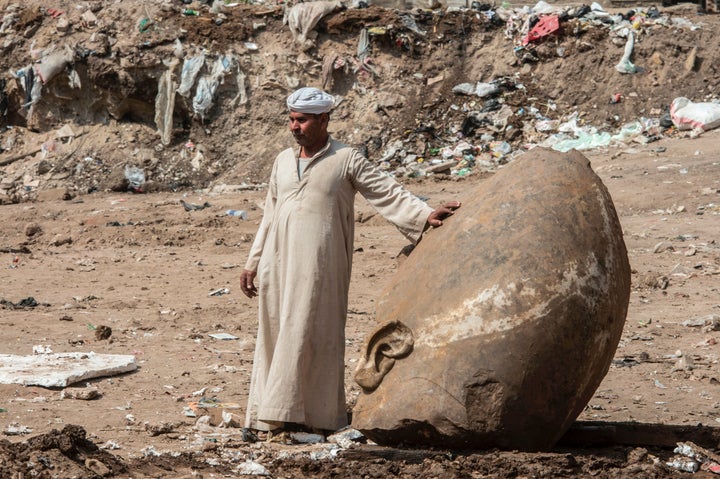 The discovery caps an archeological study of the area that had begun in 2012, CNN reports. The dig was just wrapping up having found little else of great import.
The statue "was in an area that was almost completely investigated," Dietrich Raue from the University of Leipzig, one of the partners in the dig, told CNN. "We thought [the pit] would be empty without any features ... so that was a great surprise."
Ramses II, also known as Ramses the Great, ruled from 1279 to 1213 BCE. In that time, he greatly expanded the reach of the Egyptian empire, to as far east as modern-day Syria and as far south as current-day Sudan, according to National Geographic.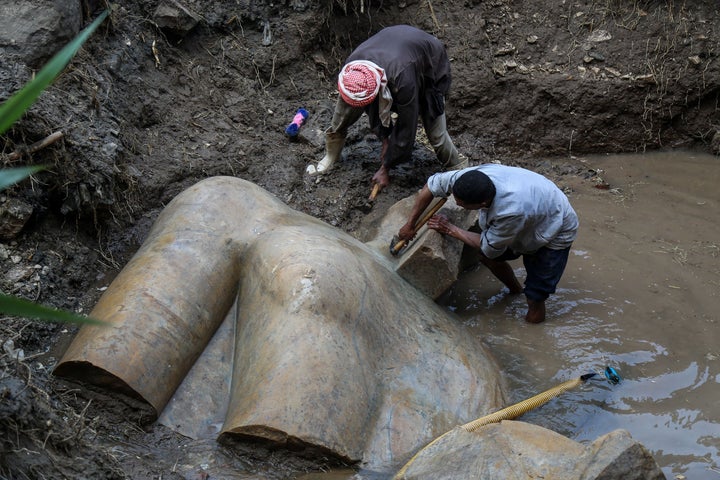 "The sun god created the world in Heliopolis, in Matariya. That's what I always tell the people here when they say is there anything important. According to the pharaonic belief, the world was created in Matariya," Raue told Reuters. 
"That means everything had to be built here. Statues, temples, obelisks, everything. But ... the king never lived in Matariya, because it was the sun god living here."
A much smaller statue, believed to depict Ramses' grandson Seti II, was also found at the site. Assuming the two finds can be unearthed and restored, Reuters reports they'll be displayed at the Grand Egyptian Museum, set to open in 2018.
PHOTO GALLERY
Massive, Ancient Statue Found In Cairo Slum
REAL LIFE. REAL NEWS. REAL VOICES.
Help us tell more of the stories that matter from voices that too often remain unheard.